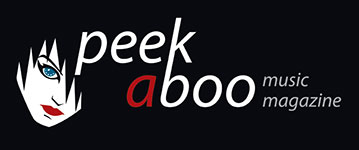 like this movie review
---
BEN STILLER
The secret life of Walter Mitty
Movie
Comedy
[77/100]

20th Century Fox
09/06/2014, Didier BECU
---
When the film year 2014 began, some critics were putting the attention to the fact that we might have missed one of the best releases from that year: The Secret Life Of Walter Mitty by Ben Stiller. Wait a minute! Stiller making a masterpiece, are you out of your mind? Never say never, but at the end we felt betrayed as Stiller will always be the kind of actor/director who is making his movies with dollar signs in his head. This feelgoodfilm, or whatever you like to call it, is much better than most of his crap comedies but at the end of the day you only shrug your shoulders. Once the end credits show up you realize that daily life is awaiting and that's a very bad thought if you have in mind that this is a movie about escapism!
You probably won't find a more average Joe around as Walter Mitty (Ben Stiller). He works in the photo archive from LIFE-magazine. Day in day out he dreams about his ideal woman who happens to be his colleague Cheryl (Kristen Wiig). He'll never see her bed though as he's even too scared to speak to her. So no, if you want to conquer the heart of the ladies you better don't knock on Mitty's house. And then it happens. All magazines are victims of the digitalization and for LIFE the time has come that they'll publish their final issue. The direction decides that the cover must be a photograph by the legendary Sean O'Connell (Sean Penn). Walter gets in panic when he notices that he no longer has the negative in his archive. There's only one solution left: chasing the photographer, an adventure that brings him to Greenland, makes him fight with a shark (hmm, yes!) or makes his make skateboarding throughout the Icelandic landscapes.
This story that's been written by James Thurber in 1947 has already been adapted in a film version with Danny Kaye in the leading role, but this is something totally different. In fact, it's even a second choice as Steven Spielberg once had plans to film this story with Jim Carrey, but without any known reason everything was stopped.
You see in here that Stiller does everything to please the viewers who hate him because of his Meet The Fockers-image. That's okay, as for once Stiller is even enjoyable. But still, the movie is like an empty box that is full of breathtaking visual shots (that much is true!), but with a far too mellow story. Stiller tries to achieve the genius from Wes Anderson, but it never reaches that point. A minor point is that the director hasn't used a bit the talent from Kristen Wiig (the bimbo from Bridesmaids). Shame as she's one of the finest actresses you can find currently. And then we didn't even mention the fact that Stiller doesn't understand that it is kind of annoying when starting to praise the sponsors in the middle of a story. So yes, once you saw The Secret Life Of Walter Mitty you're aware that Stiller did his best, and you also know where to eat a pizza afterwards. The movie is out now on both DVD and Blu-ray by 20th Century Fox.
Didier BECU
09/06/2014
---
Het filmjaar 2014 was nog maar net een week oud toen een paar critici de mensheid erop wezen dat ze één van de beste films van het voorbije jaar hadden gemist: The Secret Life Of Walter Mitty van Ben Stiller. Wacht eens! Stiller die een meesterwerk maakt, kan dat wel? Alles is mogelijk, maar dat nu weer niet, deze acteur denkt immers net iets te veel met dollartekens in zijn hoofd. Deze feelgoodfilm, of hoe je hem ook wil noemen, voelt wel beter aan dan de meeste van zijn flauwe komedies, toch haal je na twee uur gewoon je schouders op. Je hebt je wel geamuseerd, maar eens de aftiteling verschijnt, weet je dat het dagelijkse leven op je staat te wachten. En dat is zeer jammer, vooral omdat deze film net over escapisme gaat!

Je zal wellicht geen grijzere muis dan Walter Mitty (Ben Stiller) vinden. Hij werkt in het fotoarchief van het befaamde LIFE-magazine en droomt dag in dag uit over zijn ideale vrouw die niet toevallig zijn collega Cheryl (Kristen Wiig) is. Van enig rampetampen komt er evenwel niet veel in huis, want de bangerd durft niet eens één van haar mailtjes te beantwoorden. Neen, als je raad wil hoe je de vrouwtjes moet versieren dan ben je bij Mitty toch aan het verkeerde adres hoor! En dan gebeurt plots het onverwachte. De digitalisering van de tijdschriften heeft ook voor LIFE geen genade. Een crisismanager besluit dat de allerlaatste uitgave een feesteditie moet worden. Op de cover moet een shot van de legendarische fotograaf Sean O'Connell (Sean Penn) prijken. Walter slaat in paniek wanneer hij bemerkt dat het negatief niet meer in zijn archief zit. Er is maar één oplossing: de natuurfotograaf achterna reizen. Een helse tocht die hem naar Groenland brengt, hem doet vechten met een haai (jawel) of hem met een skateboard Ijsland laat doorkruisen.

Dit verhaal van James Thurber werd in 1947 al eens verfilmd met Danny Kaye, maar dit is toch wel andere koek. Eigenlijk is het zelfs een afdankertje, want ooit wilde Steven Spielberg het verhaal met Jim Carrey nieuw leven inblazen, maar deze plannen werden halsoverkop in de kast gestopt. Je merkt overduidelijk dat Stiller probeert om zijn imago wat op te poetsen. Er is geen sprake meer van kolder, Stiller is zelfs voor één keer een genietbare vent. Dat resulteert in vooral mooie kiekjes en enkele leuke spitsvondigheden, toch is de film niet meer dan een lege doos. De komiek probeert wel wat alternatieve zieltjes voor zich te winnen door buurtje leen bij Wes Anderson te gaan spelen, maar op het einde valt alles net iets te mooi in Hollywoodplooien om indruk te maken. Een dikke foei ook voor Stiller omdat hij het talent van Kristen Wiig (de stoot uit Bridesmaids) geen seconde heeft benut. Gelukkig is er heel wat visueel spektakel. Ook zou er iemand Stiller moeten vertellen dat het normaal is dat bekende merknamen een film sponsoren, maar dat het voor de kijker zeer gênant is om middenin de actie een opsomming te horen over de voordelen van één of ander product. Soms lijkt het wel of Ben Stiller Robbe De Hert in Zware Jongens wou na-apen. Ja, zo erg dus!
Een film zoals deze kan moeilijk in de winkel worden gepropt zonder enig bonusmateriaal. Maar toch, als het op deze belabberde manier moet, dan heb ik liever niets! Naast een onnodige fotogalerij heb je drie extra's die elk net geen vier minuten duren! In The look of LIFE vertelt Stiller iets over productieontwerper Jeff Mann: een man met wie hij voor het eerst mee heeft samengewerkt in Tropic Thunder. In De muziek van Walter Mitty vertellen de makers iets (maar eigenlijk niets) over componist Theodore Shapiro. Ten slotte is er nog Skateboardend door Ijsland waarin men de kijker in twee minuut probeert te vertellen dat je je God waant met een skateboard in Ijsland. Tja, en dat is het dus!

Als je siddert en beeft bij de gedachte aan Ben Stiller dan kunnen we je gerust stellen. The Secret Life Of Walter Mitty is zeker één van de beste dingen die deze lolbroek ooit heeft gemaakt. Wie echter plots gaat beweren dat de ster uit Meet the Fockers een geniaal filmmaker is geworden sluiten we graag in een kelder gedurende een tweetal nachten met het verzamelde werk van Stanley Kubrick op, of voor wie niet braaf is met dat van Derek Jarman!
Didier BECU
09/06/2014
---
---