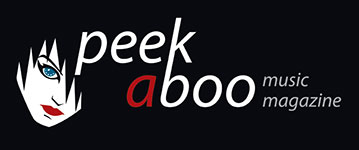 like this movie classics review
---
HOWARD HAWKS
The Big Sleep
Movie
•
Movie classics
Film Noir
[84/100]

Warner Home Video
02/09/2014, Didier BECU
---
Exactly one day after Robin Williams took his own life, the world woke up with the sad news that another star went to heaven: Lauren Bacall. Reason enough for us to dig into her rich past and why not The Big Sleep? The movie that is indeed considered as one of the best film noirs ever.
Bacall was simply made for the silver screen. It's a rare thing, but already with her debut (To Have And To Have Not), she conquered the world. The big talk of course was not her talent, but the fact that she fell in love on stage with Humphrey Bogart. For Warner Bros. this romance was a golden gift. As Bogey already showed that he was perfect as a hard boiled private detective (The Maltese Falcon), the studio had found a perfect couple for another film noir (even if that term didn't exist back then!). The Big Sleep was made in the same year as To Have And To Have Not, but it lasted two years before it was finally released simply because the audience wanted to see war movies.
The Big Sleep finally got released in 1946 and immediately after Bacall became the ultimate femme fatale, the woman you better fall not in love with! With her raw voice and gorgeous looks she had in no time every man around finger even if only Bogart, Frank Sinatra and Jason Robards were able to conquer her heart.
The Big Sleep is one of those movies that always end up in those reviewers' lists, it's even included in the famous Top 250 from IMDb. That's kind of bizarre as everybody is convinced that the story is simply impossible to follow. So if it should happen (and it will!) that you lost the plot completely after an hour, don't panic! Rumours say that godfather critic Roger Ebert didn't have a clue what it was all about and even director Howard Hawks was speechless, and so were both scriptwriter William Faulkner and novelist Raymond Chandler who couldn't explain what really had happened.
You see the case from Philip Marlowe (Bogart) isn't a classic whodunit?-flick. It might seems weird that a movie that is impossible to follow has made it to the big list, but once you start watching The Big Sleep you know why it is included. The dialogues between Bacall and Bogart are splendid and if there is ever one chemical reaction between film stars that has to be remembered then it's here! You really see Bacall melt for her lover, while Bogey has troubles to hide these feelings himself (remember he's performing an untouchable!). There's not any nude scene included (of course not, we're talking about the 40's) but this is erotic cinema at its best! And that story…well you forget it once you've seen Bacall's eyes!
Didier BECU
02/09/2014
---
---