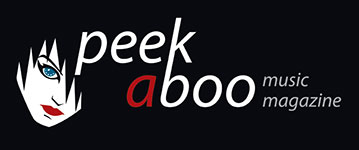 like this cd review
---
BLUE STAHLI
The Devil (Chapter 02) EP
Music
•
CD
Alternative Rock
•
Industrial Rock
[70/100]

FiXT
01/09/2014, Ron SCHOONWATER
---
BLUE STAHLI is the industrial rock answer to acts like Linkin Park and The Crystal Method. Just as good, but not as known in our country. If you however see his impressive list of contributions on soundtracks of films it's impossible that we haven't heard anything from this guy.
Unfortunately this is only an EP in which the two real songs Enemy and Ready Aim Fire are exploited too much without sounding innovative or different to the original songs. It's also strange that an EP kicks of with an intro like the instrumental The Beginning. It would have fitted perfectly on a full length album.
The quality of both mentioned songs is however superb. Ready Aim Fire is an absolute industrial rock anthem. It's swinging and sings directly in your head (ready aim fire!).This song sounds just as flashy as the critically acclaimed debut album of Linkin Park.
Enemy is just as good. Lovely built song with a fitting groove. Also about the singer nothing but praise. It's impossible for a band (or a one man project like this) to sound more convincing than this. It's only a shame that we're talking about an EP filled with to many remixes/ instrumentals from, especially Enemy (6 times) without adding anything special. Let's wait and see what a next full length album of BLUE STAHLI will bring, because it has to be something special if we listen to the two mentioned songs and his impressive earlier work. For those two songs BLUE STAHLI would score a nine, but as whole product it's only a seven…
Ron SCHOONWATER
01/09/2014
---