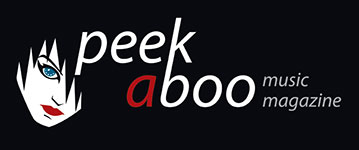 like this cd review
---
GOMORRA, THE SERIES
Music
•
CD
Crime
•
TV Series
25/08/2014
---
These days we might be spoiled by top series from both HBO or Scandinavia, but the best one from this year is coming (a bit unexpected) out of Italy. The name: Gomorra.
The city of sin is situated in Napoli, to be precisely: the grey Scampia-zone. The godfather from the Camorra is Pietro Savastano (Fortunato Cerlino) who controls his kingdom of sin inch by inch. One day the mob boss is caught in a trap that's been set up by a rival gang. The result is that Pietro will be behind bars for the rest of his life. His gang is now ruled by his wife donna Imma (Maria Pia Calzone). You can see this lady every Sunday in church, but she doesn't hesitate to pump some bullets in those who are blocking her way. During her weekly visits in prison she gets tips from her husband how she has to lead the organisation. The only one who can bring her kingdom in danger is her own dumb son Genny (Salvatore Esposito): a bully who likes to show his fortune, but doesn't have the brains or balls to control a crime gang.
Pietro is convinced that one day he can turn the tide. To achieve this, he puts his trust in Ciro Di Marzio (Marco D'Amore) who will prepare Genny for the hard days to come. Everything changes when Imma sends her son to Honduras. Once Genny returns from South-America he acts like a brutal godfather without mercy who obeys no orders from Ciro or his mother. This is the beginning from a violent gang war.
Gomorra is the series version from the same named movie that appeared in 2008 and that's been based upon the book by Roberto Saviano. The Italian author made such a horrorfying (but realistic) portrait from the mob life in Italy that till today he has to seek shelter as the Napolitian crime scene wants his head.
The image that director Stefano Sollima (who also made Romanzo Criminale) from Napoli is not exactly what you'd call beautiful. Everything and everyone is corrupt, no one can be trusted, the politics are part of that dirty game and good citizens watch daily through their window how criminals are taking over the streets. Those crooks are not gentlemen in tuxedos like you know them from Martin Scorsese-movies, but youngsters with trainings who race through the Italian streets with their scooters. Once you see them, you better watch in the other direction as they always carry a gun that is ready for use.
There are 12 episodes included in here that you watch in one row. The scripts are extremely strong, the acting is superb (even if Stefano Sollima has opted to avoid sympathetic characters, they simply make you puke) and there's one surprise coming after the other, simply because no one can be trusted.
Gomorra is very brutal, shocking and has everything a good series needs. We said it before, but this Lumière-release deserves to be in your collection.
The series is out now on both DVD and Blu-ray.

25/08/2014
---
Ook al worden we tegenwoordig om de haverklap met kwaliteitseries van de HBO-stal of uit Scandinavië om de oren geslagen is de reeks van het jaar toch lekker eentje van Italiaanse makelij geworden! Zijn naam: Gomorra.
De stad der zonden situeert zich in Napels, meer bepaald de grauwe Scampia-wijk. De peetvader van de Camorra is de onwrikbare Pietro Savastano (Fortunato Cerlino) die stevig de touwtjes in handen heeft. Op een dag wordt de maffialeider er door een rivaliserende bende ingeluisd waardoor Pietro de rest van zijn dagen achter de tralies mag slijten. De misdaadorganisatie wordt overgenomen door zijn vrouw donna Imma (Maria Pia Calzone), een dame die je wel elke zondag in de mis kan aantreffen, maar zonder pardon haar pardon haar tegenstander omverknalt. Tijdens haar wekelijkse bezoekjes in de cel vertelt de echtgenoot haar precies hoe ze de zaakjes moet leiden. De enige die haar rijkdom doet wankelen is haar niet al te snuggere zoon Genny (Salvatore Esposito): een vrolijke dikkerd die vooral met de poen wil pochen, maar noch over de ballen of de hersenen beschikt om een clan te leiden. Pietro is ervan overtuigd dat ooit het tij zal keren en heeft de opdracht aan zijn vertrouweling Ciro Di Marzio (Marco D'Amore) om Genny klaar te stomen om ooit het vaandel over te nemen. Alles verandert wanneer Imma haar zoon (zonder de toestemming van haar man!) naar Honduras stuurt. Als Genny uit Zuid-Amerika terugkeert is hij een genadeloze godfather geworden die geen enkel bevel slikt, noch van Ciro noch van zijn moeder. Het is het begin van een keiharde bendeoorlog zonder genade.
Gomorra is de serieversie van de in 2008 bejubelde gelijknamige film die op het boek van Roberto Saviano was gebaseerd. De Italiaan maakte er zo'n verschrikkelijk (maar realistisch) maffiaportret van dat tot op vandaag zijn hoofd nog steeds gewild is door de Napolitaanse misdaadorganisatie. Het beeld dat regisseur Stefano Sollima (ook al verantwoordelijk voor Romanzo Criminale) van Napels schept is allesbehalve mooi. Alles is er corrupt, niemand te vertrouwen, de politiek speelt het spelletje mee en brave burgers zien dagelijks door hun raam hoe de maffia de koning van de straat is. Het zijn geen heren in maatpak zoals bij Martin Scorsese, wel jongelui die in smakeloze trainingspakken met hun scooter door de straten razen. Eens je ze ziet kijk je maar beter de andere kant uit, want het wapen dat ze steeds op zak hebben blijft zelden of nooit ongebruikt.
De serie bestaat uit 12 afleveringen die je in één ruk uitkijkt. De verhalen zijn uiterst sterk, de vertolkingen ongelooflijk realistisch (ook al heeft Stefano Sollima ze allemaal onbewust onsympathiek gemaakt) en je valt van de ene verbazing in de andere, gewoon omdat geen kerel uit dit milieu te vertrouwen is.
Gomorra is hondsbrutaal, schokkend, briljant, verslavend en eigenlijk alles wat een serie nodig heeft. We hebben het al vaker over Lumière-releases geschreven, maar dit hoort in je kast thuis!
De serie is zowel op dvd als Blu-ray uit.

25/08/2014
---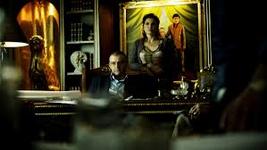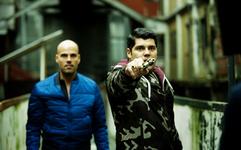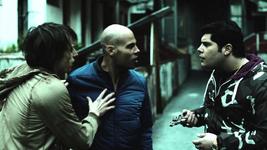 ---