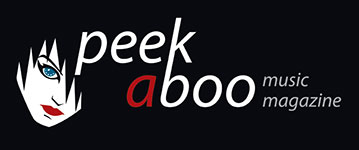 like this movie review
---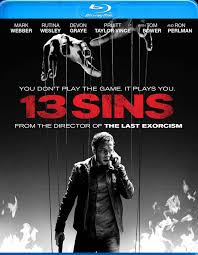 DANIEL STAMM
13 Sins
Movie
Horror
[55/100]

E1
21/08/2014, Didier BECU
---
Imagine this. You're sitting in your car and get a phone call in where a voice demands you to beat a fly to death and then eat it. If you do this then you'll find a huge sum of money on your bank account. Agreed, you have to be a die-hard vegetarian to say no to this, but most people would simply agree, not? Elliott Brindle (Mark Webber) takes the offer as well as he can use the money. The poor guy has just been sacked, his wife is pregnant and to top it all he has to take care about his mentally handicapped brother. The poor guy doesn't realise that he's involved in a web of sadistic dirty games. He is forced to fulfil 13 sins and the further the game gets, the more extreme the tasks become! If he refuses he not only looses the money, the game leader will also inform the police.
Rich people who abuse the poor for playing dirty games is nothing new, just think of The Hunger Games. But still, the director who previously made The Last Exorcism has come up with a fresh movie. The sins are bloody, but quite original. There's a lot of tension going around, even if Stamm looses himself in the end by adding too many plots that are not quite logic. The acting is decent and in all honesty, that's another rare thing in horror movies, not?
So to be short: the remake of the Thai horror classic 13: Game Of Death from 2006 is a tip, even if Stamm simply hopes to profit from the torture porn-genre.
13 Sins is now out on DVD and Blu-ray on E1.
Didier BECU
21/08/2014
---
Stel je voor. Je zit in je wagen en krijgt een telefoontje waarin je wordt gevraagd om een vlieg dood te slaan en die vervolgens op te eten. Doe je dat dan heb je binnen een paar luttele seconden een grote som geld op je bankrekening staan. Toegegeven, fervente vegetariërs zouden misschien serieus twijfelen aan deze opdracht, maar de meeste mensen zouden het voorstel gretig aannemen. Zo ook Elliott Brindle (Mark Webber), vooral omdat hij het geld zeer goed kan gebruiken. De kerel is net ontslagen, zijn gezin wordt weldra uitgebreid en op de koop toe moet hij zich ook nog bekommeren over zijn geestelijk gehandicapte broer. Wel weet de pineut niet dat hij daardoor in een web van sadistische spelletjes is gewikkeld. In totaal moet hij 13 opdrachten uitvoeren die gaandeweg het spel meer en meer extreem worden. Weigert hij om verder te gaan, dan verliest hij in een oogwenk alles en wordt de politie ingelicht over zijn daden.
Rijke mensen die arme drommels manipuleren voor het spelen van perverse spelletjes is niks nieuws, denk maar aan The Hunger Games. Desalniettemin weet regisseur Daniel Stamm die eerder het lauwe The Last Exorcism draaide dit veel gebruikte horrorgegeven op een vrij originele manier in filmvorm te gieten. De opdrachten zijn bloederig, maar origineel. De film is spannend, ofschoon Stamm in de finale de trappers verliest door net iets te veel onlogische plotwendingen in zijn verhaal te stoppen. En zelfs het acteerniveau is tamelijk hoog en dat is ook niet zo'n vanzelfsprekend iets in de horrorwereld.
Kortom deze remake van de Thaise 13: Game Of Death uit 2006 is een aanrader, zelfs indien je huivert bij de gedachte dat Stamm gewoon op de gevreesde martelporno-wagen springt!
Didier BECU
21/08/2014
---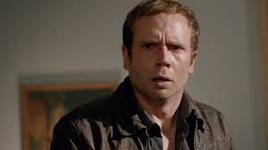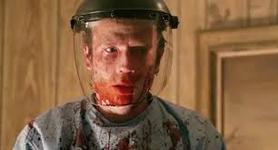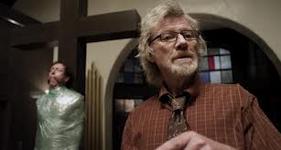 ---