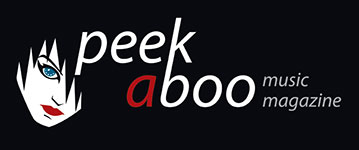 like this article review
---
Wave-Gotik-Treffen 2016 - PART 1: If only it could always be winter and always night...
Article
10/12/2016, Xavier KRUTH
---
When I walk out of the station on Thursday afternoon, May 12, I bump into a traditional long line of extravagant goths who immediately want to receive their wristband for the 25th edition of the Wave-Gotik-Treffen. I don't have the patience for do so and head for the hotel immediately. Along the way, I enjoy the atmosphere of the everyday Leipzig, when not trampled by black folks. Leipzigers are a colourful bunch, literally: dyed hair and piercings are everywhere. You regularly see punks and emos. And goths of course, because even outside the WGT, Leipzig can rely on a very big dark scene.
Thursday, May 12
The big jubilee party was to be held on Thursday in a theme park, and again, we witnessed an endless line of people waiting to get on the bus. I am not that enthusiastic and I decide to take a look at the Gothic Pogo Festival, which is organized independently and simultaneously in Werk II. Gothic Pogo aims at batcavers and minimal wavers, and it organizes parties all over Germany. This is the 11th edition of the festival in Leipzig. At the entrance, I see a message: racists, sexists and homophobes are not welcome. I feel very welcome, though I find it a bit less sympathetic when my friend and colleague Dimi is denied access two days later because of his Death In June T-shirt... There is a very beautiful exhibition by Incestum and Danjela Diamond at Werk II, with metal insects and other strange animals in an obscure cellar, lighted with red light and candles.
There are no big names on the program, but perhaps it's an opportunity to discover promising new groups. Lizard Pool isn't one of them, though. Their third-rate English indie rock is full of clichés and deserves to disappear quickly into the anus of music history. Dividing Lines, by contrast, plays decent batcave, including mohawks, tribal drums and screaming guitars. That is what the public wants to hear, and I enjoy it too.
Friday May 13th
I visit the Agra-plain - the beating heart of the WGT - to pick up my wristband. This place probably holds the largest gothic market in the world, with clothing, footwear, jewellery, CDs, books and other accessories. Something tells me that you can spend quite a lot of money here in only a little time. Fortunately, I restrain and I just eat and drink something. I hearthat the theme park was very nice yesterday, but there were tons of people and long queues everywhere.
A goth with hay fever... Oh, if only it could always be winter and always night, it would not happen to me. Fortunately, there is a pharmacy right across the Felsenkeller - one of the dozens of locations around the city for concerts - where I start my musical program with a portion of gothic rock. Golden Apes can be situated somewhere between gothic rock and post-punk (please don't tell me that it's all one and the same, you infidel!). The band apparently enjoys great success in Germany, and rightly so. The Angina Pectoris is a goth legend of the German 80s. The band performs for the first time in 15 years, and you can hear that. The musicians are not attuned to one another. The guitarists come from the metal scene and no one seems to realize that the guitars should reverberate widely in order to create credible goth rock. The result is a kind of pitiful hug rock metal. I leave immediately.
Before going to the Shauspielhaus - the stage for connoisseurs in Leipzig - I hear a nice conversation at a restaurant. Someone explains that Wave-Gotik-Treffen is in town. It's a pity that I don't see more of them here, someone reponds. Goths have almost become an attraction for the average resident, and that's fine with me.
No beats or heavy guitars in the Shauspielhaus, but mostly neoclassical music. Kirsten Morrison is a good example, a lady who also plays keys with Lene Lovich. She stands alone on stage, armed with a violin, a harpsichord and an impressive soprano voice. All the rest is pre-recorded. Her magical songs are based on poems by Edgar Allan Poe, Rumi, Shakespeare, Rimbaud and William Blake. Kari Rueslåtten is perhaps an odd choice for the WGT, but there is a large and devoted audience in the room to listen to her music. This is certainly not intellectual music, but both the lyrics and the slow music are in line with the better melancholic pop.
The Deadfly Ensemble - the avant-garde folk group of Cinema Strange singer Lucas Lanthier - sounds much more batcave than on CD. It is due to the guitars played by Steve James - also active in Christ vs. Warhol - and the impressive bass and drums. Only the cello of Marzia Rangel - also active in Christ vs. Warhol - and the folk guitar of Lanthier give the sound a folky touch. The dancing and singing style of Lanthier exhibit a group with a great sensibility for absurdity. Nice concert.
Saturday, May 14
Today, I have only one venue on the program: the Taubschenhall, with a lot of good stuff for the real batcavers. Christ vs. Warhol, for example. Alas, I am not the only one who wants to attend the concert. On arrival, I am informed that the hall is packed and that I can't get in. Being a smartass, I take a seat at the bar where I can see the guitarist and get an occasional glimpse of the singer. I enjoy a delicious set! This is batcave from the top shelf. Several new songs are played, and that's good, since the only album of this band dates back to 2010 (we also found a promo CD from 2014 at the merch stand). I look forward to a new CD from this wonderful band.
We only know Lene Lovitch from the song Lucky Number, but she appears to have other lucky numbers too. She brings a very successful show with wacky new wave. We sometimes found Tragic Black too loud to be called deathrock, but any doubts are professionally cleared by a grand performance of the extravagant trio. The newer work goes back to the classic deathrock sound. Guitarist Stich exelled in a song of his former group All Gone Dead. The set ended with two songs by Christian Death ('Death Wish' and 'Skeleton kiss').
With The Grey Eyes of Evening and Quatorze Exemples Autheniques du Triomphe de la Musique Décorative, Cinema Strange delivered two classics of the batcave revival of the new century. Then, for some stupid reason, they quit. That's very sad, but we are happy to see them perform exclusively here, because Cinema Strange was so exceptionally original in almost everything it did: the appearance, the vocals, the melodic bass and guitar lines, the constant rhythm changes, the imaginative lyrics... The band gave a great performance, but without any prospect for new work.
Sunday, May 15
The festival hosts more than 243 performances at 75 venues (included all museums, exhibitions and sites where lectures or special events are organized). However, you can grab only four or five performances a day. Every venue has a coherent range of bands that are stylistically related. Moreover, groups can play here longer than at other festivals.
Aargh, a flat tire - I happen to do all my trips by bike - I cannot get in the Volkspalast in time for performances of Winter Severity Index and other beautiful bands. Once the defect is resolved, I head straight to Agra. I feel no constraints to spend a lot of money at the gothic market. But that's not the reason why I'm here. Although I believe that Leipzig is an opportunity to discover or see exclusive smaller groups that nevesr come to Belgium, I make an exception tonight and attend a few classics in the Agra Halle. It is a hangar, converted in to a concert venue, and the only that can receive 5,000 persons. Thus, the biggest and most popular groups play here. Lacrimosa is one of them, and I never miss a chance to see this band live.
Diary of Dreams is playing here too, as on just about every dark festival. I've lost count of the number of times I've seen these guys live. I have often said that the CDs are interchangeable, but always of high quality, and that goes for the performances too. It is noteworthy that Adrian Hates is very proud of what the group has produced with the current line-up, for there is much of the last CDs in the setlist. These songs are nicely interspersed with older classics such as MenschFeind, Giftraum, Kingdrom and Butterfly:Dance. Remarkably, nothing is played from the success album Freak Perfume.
Lacrimosa plays for the seventh time at WGT, which makes it the band that has performed the most at the WGT. It was WGT organizer Michael Brunner who persuaded Tilo Wolff to perform live at WGT in 1993. Who knows, if not for him, Lacrimosa could have remained a studio project. That would have been a pity, because the band is phenomenal on stage The set includes a lot of songs from the last album Hoffnung, a very dark album, and one that has really touched the fans, as I can measure from the reactions of the audience. But of course, songs are played from all periods. Both Tilo Wolff (in the masterpiece Stolzes Herz and the old gem Crucifixio) and Anne Nurmi (with the beautiful Apart) are in an excellent condition.
I thought I would go to sleep after Lacrimosa. The WGT indeed started to look like a war of attrition. But there still appears to be a band on the programme. Grandpa Punk John Lydon will occur with his band Public Image Limited. Since I have seen an episode of Reynebeau & Rotten, I have serious doubts about this lad. But I also read that the reunion tour of PiL received much praise. And after this performance, I need to add my name to the list of praisers. The old sacks play really well and manages to create the right atmosphere. Much to my astonishment, I must add.
Monday, May 16
I'm disturbed. Christine Plays Viola was scheduled, but neither Christine nor her viola is in sight. Instead, there are five furry guys on stage who play (nice) gothic rock. I want to hear violins and hurry to the Shauspielhaus where Saeldes Sanc will be playing. We first heard from this project of Hannah Wagner through ther cooperation with Schwarzblut, and we never thought the project would be so popular. Could it be due to Ernst Horn, the man behind Deine Lakaien and Helium Vola, who plays with Saeldes Sanc? Hannah Wagner certainly looks disarmingly girlish and authentic with her stunning red gown, her pregnant belly and her bare feet. But she can provoke laughter and astonishment, and above all, she sings like a nightingale. When, after a wonderful show, Wagner and Horn intoned Withering Heights, we felt lifted to withering heights and we realized that we had discovered something really extraordinary here.
I initially had my doubts about The Visit. Only cello and vocals? Is that enough to impress? After a performance by Saeldes Sanc? It is, as is apparent after a few songs. Voice and cello complement each other perfectly and are used in a varied way. The duo from Canada succeeds and benefits from the proper praise.
When you listen to the music of Sangre Muerdago, you would never imagine that it comes from the Galician punk and metal scene. It all sounds so soft and harmonious... But it involves some sort of criticism against a capitalist system that reduces people to mindless consumption and production products. Songs from the latest brilliant CD O Camiño Das Mans Valeiras (The Way of the Empty Hand), an allusion to how material wealth should not be equated with spiritual wealth - alternate with older and new work, with a lot of instrumental songq. Beautiful.
The fight against sleep has increased in intensity, and to avoid falling asleep in the soft seats of the Schauspielhaus - it almost happened during Sangre de Muerdago - I intend to see the concert of Pink Turns Blue. Unfortunately, the queue at the venue corresponds to the capacity of the room. Returning to the Schauspielhaus is not an option, because people are lining up there to see the heavenly Irfan. What's left? The Felsenkeller? Well, it's on the way to my hotel.
Korpiklaani, a Finnish group of forest workers, that understands the art to look like a bunch of freaks, is already playing excellent folk metal with violin and accordion. I will not fall asleep here, that's for sure. Though the inevitable last notes resonate here also. On the way to the hotel, I wonder whether I should be sad or glad. It was wonderful, but it would have been impossible to keep up at this pace much longer. Sleep well Leipzig. Have beautiful dreams. We'll see each other again next year.
Xavier KRUTH
10/12/2016
---