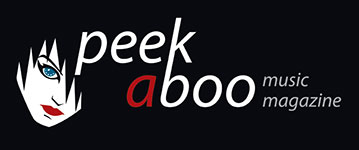 like this cd review
---
MORBUS M.
Fight Or Die
Music
•
CD
Dark Ambient
•
Electronics
[85/100]

Hands Productions
10/12/2016, Peter HESELMANS
---
Morbus M. is the project of René Klimaczewski. Six years after his debut Forget The Past, finally there is a sequel. The musical journey on this 13-part album is one of darker atmospheres, obscure beats and dialogues.
Opener is Burning Mind. Cool electronic tones are quickly supplanted by hard dark beats, combining rhythms and obscure sounds that conjure an atmosphere of fictional tension. The tone is maintained in NBK, a kind of musical and cinematic controversial spectacle with anxious sampled voices and conversations, topped with electronic sounds of an unknown origin.
In Calling Down and 5000, we hear the same dark electronic approach with repetitive rhythms. The negative messages in this album put us in a dystopian atmosphere: the curtailment of our freedoms and even the destruction of the world come uncomfortably close sometimes.
In the title track Fight Or Die, René goes industrial. The morbid and distorted voice is combined with noise sounds. This track is even slightly danceable, provided you play it at maximum volume.
On What you See and Deep Line, we go back to a world in which humanity is almost extinct, pessimistic political declarations take us down to an emotional electronic art; fearful tones that make us dream and fear of a society which is controlled by robots or computers. Tracks like Inside Out and The Day After have a certain inner beauty and flourish by the wonderful atmospheric piano and chilling electronics.
This downbeat CD ends with my personal favorites Sad About and Took A Picture: wandering in a cinematic atmosphere of fear and emotions and fantasizing about a future without existence, collapsing like lemmings into the bottomless depth of the contemporary society. Morbus M. lets you enjoy music with a mental electronic escape from this cold world.
Peter HESELMANS
10/12/2016
---
Morbus M. is het project van René Klimaczewski. Zes jaar na zijn debuut Forget The Past, is er nu eindelijk een vervolg. De muzikale trip op dit 13-delige album is er eentje met donkere atmosferen, obscure beats en duistere dialogen.
Opener is Burning Mind. De koele elektronische tonen worden snel verdrongen door harde donkere beats, de combinatie van ritmes en obscure klanken tovert een sfeer van fictieve spanning tevoorschijn. De toon wordt behouden in NBK, een soort muzikaal filmisch en controversieel spektakel met gesampelde en angstige stemmen en conversaties, overgoten met elektronische geluiden van een onbekende oorsprong.
Ook in Calling Down en 5000 horen we dezelfde donkere elektronische aanpak met repetitieve ritmes. De negatieve boodschappen in dit album brengen ons in een dystopische sfeer: de inperking van onze vrijheden en zelfs de ondergang van de wereld, komen soms akelig dichtbij.
In titelnummer Fight Or Die gaat René voorzichtig de industriële toer op. De morbide en overstuurde stem in combinatie met de noiseklanken, maakt deze track zelfs lichtjes dansbaar, op voorwaarde natuurlijk dat de volumeknop op maximum staat.
Maar met What you See en Deep Line keren we onherroepelijk terug naar een wereld waarin de mensheid bijna uitgestorven is, pessimistische politieke verklaringen storten ons in een ravijn van emotionele elektronische kunst; beangstigende tonen die ons doen wegdromen en vrezen voor een samenleving die gecontroleerd wordt door robots of computers, maar die toch steeds de controverse opzoeken. Tracks als Inside Out en The Day After hebben een zekere innerlijke schoonheid en bloeien open door de wonderbaarlijke sfeervolle piano en de ijzingwekkende elektronica.
Deze downbeat-cd eindigt met mijn persoonlijke favorieten Sad About en Took A Picture: ronddwalen in een filmische sfeer van angst en emoties en fantaseren over een toekomst zonder bestaansreden, massaal als lemmingen te pletter storten in de grondeloze diepte van de hedendaagse maatschappij. Deze Morbus M. laat je muzikaal genieten van een mentale elektronische ontsnapping uit deze kille wereld.
Peter HESELMANS
10/12/2016
---