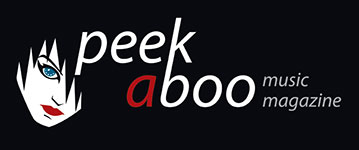 like this cd review
---
ANTIGEN SHIFT
Brotherhood
Music
•
CD
Dark Electro
•
Electronics
•
Industrial
•
Techno
[90/100]

27/08/2014, Peter HESELMANS
---
Antigen Shift is a Canadian duo from Ottawa, members are Nick Thériault and Jairus Khan. Nick already began experimenting with electronic sounds in 2000, combining world beat music with haunting, sometimes distorted, rhythmic, richly textured soundscapes. In 2009 Jairus joined the band after performing some live dates together in their hometown Ottawa. The pair began writing together, each bringing a new perspective to the other's music.
The album is the first Antigen Shift album jointly made and produced and is inspired by three takes on the concept of their work together, the industrial music community and Thériault's military experience.
Brotherhood is surprisingly variable in sound, I expected a much harder and industrial album, but it's all very acceptable for most electronical lovers. Some songs can even be called 'commercial', but certainly not in a bad way. Antigen Shift has managed to bring lots of influences into their album, piano, guitar samples, breakbeats, but even some nice minimal soundscapes, and it certainly worked for me. Some tracks can even be called real electro house that will easily fill the dancefloor.
Tracks like Forced, Legion or Console Nation are real EDM songs for adults: VNV Nation meets Light Asylum. So Much Closer Now has some great minimal influences, cool synths, and a really great vocal sample, very nice track. Maybe the most industrial track is This Is An Exit, the distorted beats and dark synths lift this song up to one of my favourites on this album, together with Extraction: a slowly build up track that comes alive after 2 minutes, aggressive percussion, even some guitar samples, the brilliant synths and repetitive loops will surely make you move
This album surprised me. The diversity is really amazing: IDM, EDM, EBM, house and industrial influences. Together with piano, guitar, vocal samples, and lots of uplifting synths and fantastic danceable beats. So all of this makes this album my personal favourite of the month.
Tracklisting:
1.Forced 05:49
2.The Games We Played As Children 04:16
3.Angry Pillbox 05:08
4.Legion 06:49
5.Godkrusher 06:50
6.Breakaway 02:44
7.Colliding Clusters 04:51
8.Console Nation 03:40
9.This Is An Exit 04:57
10.Get Off My Lawn 04:20
11.Reborn1130 04:07
12.So Much Closer Now 04:07
13.November 05:45
14.Extraction 05:49
Peter HESELMANS
27/08/2014
---