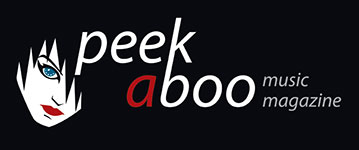 like this movie classics review
---
J.J. ABRAMS
Star Trek
Movie
•
Movie classics
Science Fiction
[72/100]

Universal Pictures
25/08/2014, Didier BECU
---
Some Trekkies were pulling the fire alarm when J.J. Abrams presented his version. According to some fans, the star director simply had ruined the whole Gene Rodenberry-universum. As you can be sure that he soon will get the same critic when he will come up with his Star Wars-vision we decided to pick up this reboot from 2009 to see if things were really that bad!
The task that Abrams has been given was clear. It was still possible to earn lots of money with Star Trek in 2009, but the producers needed a new face that could please both old and new fans. And perhaps more important, the director had to erase the (often despised) Shakespearian touch that was typical for Star Trek: The Next Generation. Not an easy thing to deal with and along with writers Roberto Orci and Alex Kurtzman, Abrams went back to the core of the story. In a way a genius move as from time to time (not always) you forget the original Kirk and Spock.
The film starts with the birth of the legendary James Tiberius Kirk (Chris Pine). His father will never see his child because at the moment of birth he is on a mission. In 12 minutes he saves the whole human planet, but is forced to offer himself. He is facing the brutal villain Nero (Eric Bana). This Romulan has a gigantic spaceship that has a huge drill that immediately can make planets disappear. Nero is full of anger and is seeking for revenge on the Federation. In the future (Nero can travel in time) Spock (Zachary Quinto) made a mistake during a mission that has caused the destruction of the entire Romulan planet. Nero is doing everything to let Spock feel how it hurts to be one of the last of a dying species.
It's surely not an easy thing to get this complicated story being told on paper, but the makers can count on the ingenious time machine from Scotty (Simon Pegg) that makes it possible that all the characters can fly from one time to another. Abrams succeeds in making this a nice treat in where science and entertainment are in good balance, even if the spectacular side of the story wins. Let us be honest about it. Those who think that the Rodenberry-world still has to look like the excellent (but stiff) Star Trek: The Next Generation-style will hate this reboot nonetheless. The truth however is that the new cast don't might have the charisma from the oldies, they surely don't go flat on their face either!
So, all by all a tip. We are curious to see if the force will stay with us!
Didier BECU
25/08/2014
---
Sommige Trekkies beschouwden de adaptie van J.J. Abrams vanaf de eerste seconde als pure heiligschennis. Vooraleer hij heel wat Star Wars-adepten op zijn dak krijgt (want ook hij zal voor de nieuwe franchise zorgen) doken we even terug in de tijd om te kijken of deze reboot uit 2009 nu zo slecht is of sommige wel beweren.
De opdracht die Abrams kreeg was overduidelijk. Er viel anno 2009 nog massa's geld te rapen met de Star Trek-franchise. Alleen was het nodig dat de nieuwe golf films een modern elan kregen en vooral mochten ze de niet de Shakespeariaanse inslag van Star Trek: The Next Generation vertonen. Geen gemakkelijke klus, want de regisseur moest er ook nog op toezien dat zowel oude fans als nieuwbakken kijkers aan boord van de Enterprise kwamen. Abrams speelde op zeker en ging samen met schrijvers Roberto Orci en Alex Kurtzman terug naar de oorsprong van het Gene Rodenberry-verhaal. Achteraf bekeken een geniale zet, want op deze manier vergeet iedereen (een beetje) de originele Kirk en Spock.
De film begint met de geboorte van James Tiberius Kirk (Chris Pine). Zijn vader zal het kind niet zien, want tijdens zijn geboorte redt de kapitein op twaalf minuten de hele wereld, maar moet zich daar zelf voor opofferen. De vijand is Nero (Eric Bana): een Romulaan die een gigantische ruimteschip met een vernietigende boor heeft. Eens deze boor een gat maakt in een planeet dan is deze ter dood opgeschreven. De Romulaan wil alle planeten uit het heelal vernietigen als wraak. Waarom Nero een eitje met de Federatie heeft te pellen zien we later. De booswicht kan immers in de tijd reizen en zo komen we te weten dat de oorsprong van zijn haat bij Spock (Zachary Quinto) ligt die ondertussen met Kirk op de Enterprise zit. Spock heeft in zijn carrière een fout gemaakt waardoor de planeet van de Romulanen is vernietigd. Nero komt uit de toekomst om Spock een koekje van eigen deeg te bezorgen, ook de Vulcan zal aan de lijve ondervinden hoe het is om zijn ras te zien uitsterven.
Het is geen sinecure om dit ingewikkelde verhaal op papier neer te pennen, want dankzij de teletijdmachine van Scotty (Simon Pegg) gaan de diverse personages van het ene tijdperk naar het andere om zo de geschiedenis te vervalsen. Abrams is daar op een zeer onderhoudende manier in geslaagd. De balans tussen wetenschap en entertainment staat mooi in evenwicht, alhoewel Abrams niet vies is om zijn films van een flinke extra portie spektakel te voorzien. Laat ons eerlijk wezen: wie geen toegevingen wil doen en zich vastgrijpt aan de stijve stijl van Star Trek: The Next Generation zal deze nieuwe versie zonder twijfel met de grond gelijk maken. De nieuwe cast bezit misschien wel niet het charisma van de oude garde, maar ook zij overtuigen.
Misschien hadden Trekkies het liever anders gewild, maar de Hollywoodiaanse blockbuster-aanpak van J.J. Abrams laat misschien weinig van het Rodenberry-universum over, toch is deze Star Trek een aanrader in het sciencefictiongenre.
Didier BECU
25/08/2014
---
---