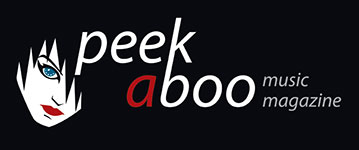 like this movie review
---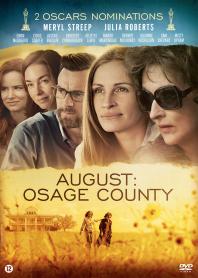 JOHN WELLS
August: Osage County
Movie
Comedy
[77/100]

Paradiso
25/08/2014, Didier BECU
---
It really looks like if Hollywood has discovered the works from play writer Tracy Letts. It was William Friedkin who started this fire with Bug and Killer Joe. This last one might have caused the definitive breakthrough from the best actor you'll find this moment (yes, we're talking about Matthew McConaughey), but not that many people bought a film ticket to see this masterpiece!
With August: Osage County things were getting a bit better. The movie gained two Oscar-nominations (Meryl Streep and Julia Roberts). But because La Streep can't win every year a statue and because the performance from Roberts isn't that amazing after all, they didn't win. No need for tears though as John Wells (the man who invented ER) perhaps made a mistake by giving his actors a total carte blanche (some of them are overacting), this dramatic comedy nonetheless easily reaches a quite high level!
The story is set on a farm in Oklahoma. Father Beverly (Sam Shepard) is already for 50 years on the booze and because he can't no longer bear the talking from his pill-addicted wife Violet (Meryl Streep) he drowns himself. The three daughters (Julia Roberts, Juliette Lewis and Julianne Nicholson) are invited with their partner (Benedict Cumberbatch, Dermot Mulroney and Ewan McGregor). During the memoriam all dark (to keep it gentle) sides from the family drift above.
In fact you can describe the whole movie as a two-hour long quarrelling in where Meryl Streep takes the lead. You never saw her like this before and you can easily say that she (despite the star cast) sends all the other actors home as she's simply stunning. Not that the others do it bad, we all know that Chris Cooper and Juliette Lewis are always magnificent.
August: Osage County is a tip. Not a masterpiece, but surely one of the funniest pictures you'll see this year.
Now out on Paradiso.
Didier BECU
25/08/2014
---
Het ziet er naar uit dat Hollywood de toneelstukken van Tracy Letts definitief heeft ontdekt. Het was William Friedkin die het lont hiervoor aanstak met de verfilming van Bug en Killer Joe. Deze laatste betekende misschien wel de definitieve doorbraak voor de beste acteur van dit moment (Matthew McConaughey dus), maar geen mens (of in ieder geval zeer weinig mensen) die dit meesterwerk kennen.
Met August: Osage County ging het een heel stuk beter. De film werd bekroond met twee Oscar-nominaties (Meryl Streep en Julia Roberts). Maar omdat Streep niet elk jaar kan winnen en de vertolking van Roberts eigenlijk niet zo memorabel was als men liet uitschijnen bleef het gewoon bij nominaties. Maar niet getreurd, regisseur John Wells (de man die ooit ER bedacht) maakt misschien wat uitschuivers door zijn acteurs te veel hun eigen ding te laten doen, toch haalt deze tragikomedie een meer dan behoorlijk niveau.
Het verhaal speelt zich bijna volledig op een boerderij in Oklahoma af. Vader Beverly (Sam Shepard) zit al 50 jaar aan de fles en omdat hij het geraaskal van zijn aan de pillen verslaafde echtgenote Violet (Meryl Streep) niet langer kan aanhoren stapt hij uit het leven. De drie dochters (Julia Roberts, Juliette Lewis en Julianne Nicholson) worden samen met hun levensgezel (Benedict Cumberbatch, Dermot Mulroney en Ewan McGregor) opgetrommeld. Tijdens de koffietafel komen de donkere (om het zacht uit te drukken) van deze bizarre familie naar boven.
Deze film is eigenlijk een twee uur durende scheldpartij waarin vooral Meryl Streep het woord heeft. Neen, zo zag je haar nog nooit bezig en Streep doet het zo danig goed dat ze de volledige sterrencast zonder veel moeite naar huis speelt. Niet dat de rest slecht speelt, let vooral op Chris Cooper en Juliette Lewis die nog maar eens de hilarische bitch mag uithangen. Naarmate de film zijn einde nadert zie je wel dat Wells zijn acteurs nog nauwelijks in de hand heeft, want door overacting wordt het allemaal een beetje te ongeloofwaardig. Toch weet je dat je naar een verdomd leuke film hebt zitten kijken. En dat leven? Wel ja, dat kabbelt lekker voort!
Het is al eerder gezegd, maar Meryl Streep doet het toch maar weer. Wie deze actrice deze keer twee uur wil zien vloeken zonder op haar bek te gaan moet zich August: Osage County aanschaffen. Wel eigenlijk moet je dat sowieso, want deze film is misschien geen meesterwerk, wel ongelooflijk amusant!
Nu uit op Paradiso.
Didier BECU
25/08/2014
---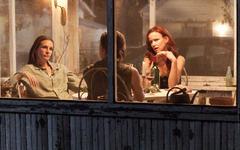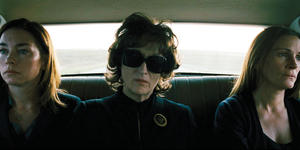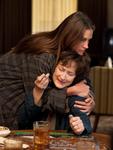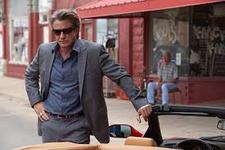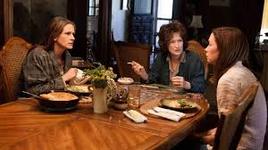 ---