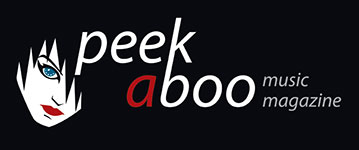 like this cd review
---
BRUNO SANFILIPPO
Inside Life
Music
•
CD
Ambient
•
Classical
•
Experimental
•
Minimal
•
Neoclassical
[85/100]

Ad 21
08/03/2015, William LIÉNARD
---
If you have never heard of Bruno Sanfilippo, then this review offers you that chance, as this Argentinean composer - he lives in Barcelona since a very long time - has released a new album (his 19th already!). It is called Inside Life, and it takes you to the area between classical and minimalist music. With no more than piano, cello, electronics and voice, Sanfillipo builds wonderful compositions, in which silence is as important as the summary of the sounds that he conjures. Think of Brian Eno and Wim Mertens, but the music of Bruno Sanfilippo is even more minimalist, boned like the Cello Suites by J.S. Bach, but balder and much less decorated but in terms of ambience and atmosphere, Sanfilippo plays piano and electronics, Julián Kancepolski plays cello, the vocals are taken care of by Mariel Aguilar.
The album starts with Sudden Quietness, in which the cello takes the lead, closely followed by the piano, with soft electronics in the background. The pace is slow, the atmosphere is solemn and cinematic, with a nice contrast between the groaning strings and the sharp-sounding piano. In Freezing Point the piano paints a gentle scene and the cello creates warm sounds, sometimes in the foreground, but just as often in the background like a shooting star. Camille is constructed with buzzing electronics and quiet, sometimes angular piano sounds, with the operatic voice of Mariel Aguilar as a shadowy echo in the distance. In A Door Opens Forever, piano and cello pull out all the stops, supported by subtle electronics. It is like a little symphony on the fairytale landscape that unfolds after opening a window: shades of green and yellow, but brown and amber too, with a layered pattern that suggests space and airiness, and then a dark cello, as a cloud obscuring the sun.
The Place Where Dying Crows starts with piercing sounds in a ruined engine house, piano and electronics suggest warmth and security, but in the background you can hear the shrill sounds in the primitive workshop: hammers, anvils, falling metal. And there is room for silence, which is accentuated by the dark piano sounds that immediately follow. The cello trembles in the background and sounds like grinding metal. Tea Leaves at the Bottom of a Cup chooses a quieter path. Time for contemplation and intimacy, even melancholy. The atmospheric Inside Life closes the album with layers of electro and a singing cello. There is hustle and bustle, a sharp contrast to the intimate and private world of Bruno Sanfilippo.
Inside Life by Bruno Sanfilippo combines neoclassical patterns with minimalism and ambient tones. It is quiet and yet very expressive music, as a cautious assembly of intense and subtle feelings, of light and dark, of abundance and scarcity, in which the listener is taken to strange, abstract and hallucinatory surroundings. Lovers of contemporary classical music should definitely give this album a chance.
William LIÉNARD
08/03/2015
---
Als u nog nooit van Bruno Sanfilippo hebt gehoord, dan komt daar met deze recensie wellicht verandering in, want deze Argentijnse componist – hij woont ondertussen al heel erg lang in Barcelona – heeft een nieuw album uit (z'n 19de al!), dat we u graag voorstellen. Het heet Inside Life en het neemt de luisteraar mee naar het gebied tussen klassieke en minimalistische muziek. Met niet meer dan piano, cello, elektronica en stem, bouwt Sanfillipo wondermooie composities waarin stilte even belangrijk is als de summiere geluiden die hij te voorschijn tovert. Denk aan Brian Eno, maar ook aan Wim Mertens, met dit verschil dat de muziek van Bruno Sanfilippo nog minimalistischer is, uitgebeend zoals de Cellosuites van J.S. Bach, maar qua ambiance en sfeer een flink stuk soberder. Sanfilippo hoort u op piano en electronics, Julián Kancepolski neemt de cello voor z'n rekening, de twee vocale interventies zijn van Mariel Aguilar.
Het album begint met Sudden Quietness, waarin de cello het voortouw neemt, maar op de voet wordt gevolgd door de piano, met zachte elektronica op de achtergrond. Het tempo is traag, de sfeer plechtstatig en filmisch, met een mooi contrast tussen de kreunende cello en de scherp klinkende piano. In Freezing Point tovert de piano een zachtmoedig tafereel te voorschijn, dat de cello op en subtiele wijze met warme klanken bijkleurt, soms op de voorgrond, maar even vaak op de achtergrond als een vallende ster. Camille is opgetrokken uit zoemende electronics en rustig, soms wat hoekig pianospel, met de opera-achtige stem van Mariel Aguilar als een verre echo in de achtergrond. In A Door Opens Forever gaan piano en cello voluit met subtiele elektronica ter ondersteuning. Het is als een kleine symfonie over het sprookjesachtige landschap dat zich na het openen van een raam ontvouwt: tinten van groen en geel, maar ook van bruin en amber, met een gelaagd patroon dat ruimte en luchtigheid suggereert, en dan een donkere cello als er een wolk voor de zon schuift.
The Place Where Dying Crows begint met het snerpend geluid in een vervallen machinehal, piano en electronics suggereren warmte en geborgenheid, maar in de achtergrond hoor je de schrille geluiden in een primitieve werkplaats: hamers, aambeelden, vallend metaal. En er is ruimte voor stilte, die wordt geaccentueerd door het donkere pianogeluid dat er meteen op volgt. De cello siddert in de achtergrond en klinkt als schurend metaal. Tea Leaves at the Bottom of a Cup kiest een rustiger pad. Tijd voor contemplatie en intimiteit, voor melancholie zelfs. Het atmosferische Inside Life sluit het album af met lagen van electro en een zingende cello. Er is sprake van drukte en chaos, een fel contrast met de intieme en besloten wereld van Bruno Sanfilippo.
op Inside Life combineert Bruno Sanfilippo neoklassieke patronen met minimalisme en ambiente tonen. Het is rustige en tegelijk zeer expressieve muziek als een voorzichtige assemblage van intense en subtiele gevoelens, van licht en donker, van overdaad en schaarste, waarin de luisteraar meegenomen wordt naar vreemde, abstracte en zinsbegoochelende contreien. Liefhebbers van hedendaagse klassieke muziek behoren dit album beslist een kans te geven.
William LIÉNARD
08/03/2015
---
---