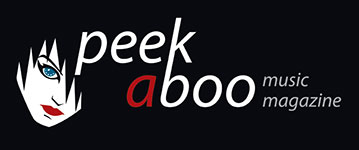 like this movie review
---
BRAD ANDERSON
Stonehearst Asylum
Movie
Horror
•
Thriller
[59/100]

E1
08/03/2015, Didier BECU
---
It is no longer a guarantee for success, but almost all the writings (both short and long) by Edgar Allan Poe are transferred to film. The writer from Boston, who died at 40, is still considered as one of pioneers of the horror genre. With his name on the cover, the viewer knows that he will tremble and shake. The latest in the series of Poe films is the adaptation of the short story The System of Doctor Tarr and Professor Fether. Indeed, not a very known title, and therefore the producers named it Stonehearst Asylum, and in some countries it even became Eliza Graves.
It is never a good sign when movies get a new title, and even though Stonehearst Asylum is a nice psychological thriller (it is not horror!), the film was not screened over here. Surprising when you consider the cast, as filmmaker Brad Anderson, who you definitely know from his very underrated The Machinist, could count on lots of stars: Ben Kingsley, Michael Caine, Jim Sturgess and Underworld-star Kate Beckinsale. As the title suggests it is about a madhouse. When Poe wrote his story, lunatics were just crazy weird people who had to be locked up. They were the victim of torture techniques that would amaze even Josef Mengele. We follow Edward Newgate (Jim Sturges) after his arrival in the madhouse (we can not really use the word mental institution), where he is fascinated by Eliza Grayes (Kate Beckinsale), who suffers from hysteria.From the moment he enters the gates of the building, he is greeted by Dr. Lamb (Ben Kingsley, once Gandhi, but nowadays always a vilain). Newgate notes that something strange is going on: the lunatics have taken over the asylum!
The script, especially the silly end, could be better, but thanks to the outstanding performances, you feel like you are watching a superior B-movie. Kate Beckinsale is the weak link, because her performance is not exactly what you would call mindblowing. Fortunately, she remains one of the most beautiful ladies on the silver screen, so you can forgive her, or at least in some way. Stonehearst Asylum is now out on E One, both on DVD and Blu-ray.
Didier BECU
08/03/2015
---
Het is al lang geen garantie meer voor succes, toch zijn zowat alle schrijfsels (kort en lang) van Edgard Allan Poe verfilmd. De schrijver uit Boston die slechts 40 werd, staat nog altijd geboekstaafd als de vaandeldrager van het horrorgenre en daarom moet ieder verhaal van hem eraan geloven, al is het maar om de kijker erop te wijzen dat hij zal bibberen eens die aan een film begint. De nieuwste in het rijtje is de filmbewerking van het kortverhaal The System of Doctor Tarr and Professor Fether. Inderdaad, geen bekende titel en daarom doopten de makers de titel maar om tot Stonehearst Asylum, en in sommige landen werd het zelfs Eliza Graves.
Het is nooit een goed teken als films om de haverklap een nieuwe titel krijgen en ook al is Stonehearst Asylum een aardige psychologische thriller (want horror wordt het nooit), is de film niet in onze zalen vertoond. Vreemd als je de cast bekijkt, want filmmaker Brad Anderson, die je beslist kent van zijn zeer ondergewaardeerde The Machinist, kon op heel wat sterren rekenen: Ben Kingsley, Michael Caine, Jim Sturgess en (alhoewel zij de zwakke schakel is) Underworld-ster Kate Beckinsale. Zoals de titel laat vermoeden, speelt alles zich in een gekkenhuis af. Toen Poe zijn verhalen schreef, waren gekken gewoon rare kwieten die men moest opsluiten, en die vaak werden overgeleverd aan martelpraktijken waar zelfs Josef Mengele van zou opkijken. We volgen de aankomst van Edward Newgate (Jim Sturges), die naar het gekkenhuis (het woord psychiatrisch instituut kunnen we echt niet gebruiken) reist nadat hij gefascineerd is geraakt door Eliza Grayes (Kate Beckinsale) die aan hysteria lijdt. Vanaf het moment dat hij de poorten van het gebouw binnenstapt en wordt begroet door Dr. Lamb (Ben Kingsley, ooit Gandhi maar tegenwoordig altijd de slechterik), begrijpt Newgate dat er iets vreemds aan de hand is: de gekken hebben zich meester gemaakt over hun verzorgers!
Het script, en dan vooral het sullige einde, kon gerust beter, maar dankzij de uitmuntende vertolkingen heb je toch het gevoel dat je naar een B-film van het betere soort zit te kijken. Alleen Kate Beckinsale gooit roet in het eten, want haar vertolking is op zijn zachtst uitgedrukt tenenkrommend. Gelukkig blijft ze één van de mooiste dames op het witte doek, waardoor je haar gestuntel na een uurtje niet langer merkt. Stonehearst Asylum is vanaf nu uit op E One, zowel op dvd als Blu-ray.
Didier BECU
08/03/2015
---
---