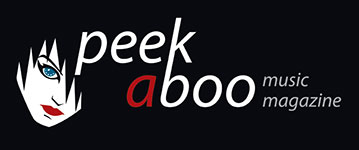 like this cult movies review
---
MARINO GIROLAMI
Zombi Holocaust
Movie
•
Cult movies
Horror
[60/100]

12/06/2015, Didier BECU
---
It is always confusing when you're watching obscure cult films, but the Zombi Holocaust that we are talking about is the Italian production from 1980 by Marino Girolam, also known as Zombie 3 and Doctor Butcher, MD. Producer Fabrizio De Angelis didn't care how the film was named, as long as people came to the cinema. In 1980, the public was still wild about exploitation movies in which scientists go to deserted islands to seek for cannibals. De Angelis thought it would be a good idea to combine this genre with a zombie movie. Girolami was the kind of director who made 2 or 3 films per year, and so the ideal person for such a job because without much prodding he always did what was asked of him. You can hardly say that Zombi Holocaust is a good movie, but thanks to the many horrific scenes, it has become a classic in the genre.
The tiny story is almost a blueprint of Cannibal Holocaust by Ruggero Deodato. The antropologist Lori (Alexandra Delli Colli) is the assistant of Dr. Peter Chandler (Ian McCulloch, and no, he's not the Bunnymen singer!). Strange things happen in the morgue where she works. A stranger pulls limbs from corpses. In less than ten minutes we are told that the cannibal is the Asian assistant. All clues point to a small island in the Pacific and of course the two want to know the details. They are joined during the journey by the handsome journalist Susan (Sherry Buchanan), Lori (Alexandra Delli Colli), Molotto (Dakar) and three guides. In no time, the group is attacked by bloodthirsty cannibals who are also zombies!
Girolami can't direct at all and you can see that in almost every scene. Just like Ed Wood, the Italian thought it was exceptable to put night in day scenes, but fortunately that does not spoil the fun. You simply watch Zombi Holocaust because you are keen on pictures with skulls that are sawn in half or intestines that are torn from the body of a young virgin. It doesn't matter that suddenly Ian McCulloch grabs his phone in the jungle to report "Help, help, we are attacked by the cannibals". Cult classic!
Didier BECU
12/06/2015
---
Het blijft opletten geblazen als je het over obscure cultfilms hebt, maar de Zombi Holocaust waar wij het over hebben, is de Italiaanse productie uit 1980 van Marino Girolami, die ook als Zombie 3 en Doctor Butcher, M.D. is uitgebracht. Het kon producer Fabrizio De Angelis geen moer schelen hoe de film aan de man werd gebracht, zolang er maar volk naar de bioscoop kwam. In 1980 was het publiek nog volop wild van exploitatiefilms waarin wetenschappers naar verlaten eilanden trekken om er kannibalen op te speuren. De Angelis dacht dat het een goed idee zou zijn om dit genre met een zombiefilm te combineren. Girolami was het soort regisseur dat films aan de lopende band maakt en dus de ideale persoon voor zo'n job, omdat die zonder veel porren doet wat van hem wordt gevraagd. Je kan moeilijk zeggen dat Zombi Holocaust een goede film is, maar dankzij de vele weerzinwekkende scènes is hij uitgegroeid tot een klassieker in het genre.
Het verhaal is bijna een blauwdruk van Cannibal Holocaust van Ruggero Deodato. De antropologiste Lori (Alexandra Delli Colli) is de assistente van Dr. Peter Chandler (Ian McCulloch, neen niet de Bunnymen-zanger). Er gebeuren vreemde dingen in het lijkenhuisje waar ze werkt. Een onbekende rukt allerlei ledematen van de lijken. In minder dan tien minuten komen we te weten dat de kannibaal de Aziatische assistent is. Alle sporen leiden naar een eilandje in de Stille Oceaan en natuurlijk willen de twee daar het fijne van weten. Ze krijgen het gezelschap van de knappe journaliste Susan (Sherry Buchanan), Lori (Alexandra Delli Colli), de schipper Molotto (Dakar) en drie gidsen. Binnen de kortste keren wordt de groep aangevallen door bloeddorstige kannibalen die op de koop toe ook nog zombies zijn!
Girolami kan in de verste verte niet regisseren en dat merk je in bijna iedere scène. Net zoals Ed Wood, vindt ook de Italiaan dat het moet kunnen om nachtscènes in dagscènes in te lassen, maar zoiets mag de pret niet drukken. Zombi Holocaust bekijk je nu eenmaal omdat je verlekkerd bent op beelden van schedels die doormidden worden gezaagd of darmen die uit het lichaam van een jonge maagd (dat denken we toch!) worden gerukt. Dat Ian McCulloch in de jungle plots zijn telefoon grijpt om te melden "Help, help we are attacked by the cannibals!" neem je er graag bij.
Didier BECU
12/06/2015
---