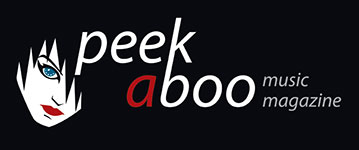 like this movie review
---
KORNEL MUNDRUCZO
White God
Movie
Arthouse
•
Horror
[77/100]

Homescreen
17/05/2015, Didier BECU
---
You certainly know the feeling you get when you walk somewhere and suddenly over your head a flock of birds pops up. Of course those animals won't do you any harm, but your cinephile memory reminds you of The Birds in which our feathered friends suddenly became the dreaded enemy. Director Kornél Mundruczó did the same, but with dogs and with Budapest as the location. the film was the contribution of Hungary for the Oscars and the dog received a Golden Palm at Cannes for his role. No, we are not taking the piss out of you, but in the French resort a dog receives a prize for the best dog rendition every year.
The film floats somewhere between Disney, arthouse, horror and surrealism. The picture that the director paintsz of Budapest is not exactly what you'd call pretty. The majestic buildings stand in stark contrast to the poverty inside. Daniel (Sándor Zsóter) is separate from his wife. When his ex goes to e congres in Australia, she asks him to look after his teenage daughter Lili (Zsófia Psotta) from whom he is alienated. The only friends the girl has are her trumpet and her dog Hagen. There is a strange Hungarian law that states that no bastard dogs may be kept as pets, and Daniel is forced to dump the poor animal in the street if he wants to avoid a penalty. He breaks his daughter's heart and she revolts and experiments with drugs in the disco with her older boyfriend. The dog has not disappeared from the picture (why else would he have been awarded in Cannes?). He ended up in the hands of a crook who wagers the animal in dog fights. Hagan, however, can break loose, and in pure Beethoven style he takes all his friends with him and gives the Hungarians the fear of their lives. The once-behaved pets now bite the throat of the Hungarians. Never before were the words of Patsy Kensit from her Eight Wonder-hit I'm Not Scared (Oh, take these dogs away from me before they bite) so real as in White God.
Many critics (and probably many cinema visitors too) did not know what to do with this movie. White God is visually stunning and incredibly original, but what does Kornél Mundruczó want to say with it? Probably nothing, it is just a wonderful ode to the dog (even the title refers to a dog movie: White Dog by Samuel Fuller). White God is an apocalyptic tale in which there is room for criticism of society (poverty in Hungary), and in which the director gives the dog a chance to snatch a piece of human flesh from his neck. Isn't that just nice?
Didier BECU
17/05/2015
---
Je kent het gevoel dat je krijgt als je in je eentje ergens wandelt en er plots boven je hoofd een zwerm vogels opduikt. Die beesten zullen je natuurlijk niks doen, maar je cinefiele geheugen herinnert je aan The Birds waarin onze gevleugelde vrienden plots de gevreesde vijand werden. Regisseur Kornél Mundruczó deed hetzelfde, maar dan met honden en met Boedapest als locatie. De film was de Oscarinzending van Hongarije en de hond in kwestie kreeg in Cannes een Gouden Palm voor zijn rol. Neen, we maken je niets wijs, maar in de Franse badplaats krijgt ieder jaar een hond zo'n prijs voor de beste hondenrol.
De film zweeft ergens tussen Disney, arthouse, horror en surrealisme. Het beeld dat we te zien krijgen van Boedapest is niet meteen fraai. De majestueuze gebouwen staan in sterk contrast met de armoede binnen de muren. Daniel (Sándor Zsóter) leeft gescheiden. Als zijn ex naar Australië moet voor een congres, wordt hem gevraagd om op zijn tienerdochter Lili (Zsófia Psotta) te letten van wie hij compleet vervreemd is geraakt. De enige vrienden die het meisje heeft zijn haar trompet en haar hond Hagen. Er is een vreemde Hongaarse wet die voorschrijft dat men geen bastaardhonden als huisdier mag houden, en dus is Daniel genoodzaakt om het arme beest op straat te dumpen als hij geen boete wil krijgen. Daardoor breekt de vader niet alleen het hart van zijn dochter, ook begint zij te revolteren en zoekt zij 's avonds de disco op om samen met haar ouder vriendje met drugs te experimenteren. De hond is ook niet uit het beeld verdwenen (waarom zou hij anders een prijs in Cannes hebben gekregen?), want die is in de handen van een beul terechtgekomen die het dier inzet tijdens hondengevechten. Hagan kan echter losbreken en in pure Beethoven-stijl neemt hij al zijn vriendjes mee om de Hongaren de angst van hun leven te bezorgen. De eens zo brave huisdieren springen naar de keel van de Hongaren. Nooit eerder klonken de woorden van Patsy Kensit uit haar Eight Wonder-hit I'm Not Scared (Oh, take these dogs away from me before they bite) zo reëel als in White God.
Heel wat recensenten (en waarschijnlijk ook veel cinemabezoekers) wisten niet wat ze met de deze titel aan moesten. De film is visueel verbluffend en ontzettend origineel, maar ja: wat wil Kornél Mundruczó ermee zeggen? Niets, gewoon een heerlijke ode aan de hond (zelfs de titel refereert naar de hondenfilm White Dog van Samuel Fuller). White God is een apocalyptisch sprookje waarin plaats is voor maatschappijkritiek (de armoede in Hongarije), maar waarin de regisseur een hond ook de kans geeft om een stukje mensenvlees uit een hals te rukken. Aardig toch?
Didier BECU
17/05/2015
---
---