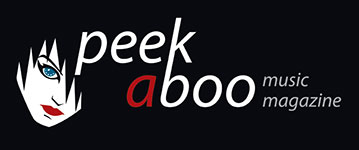 like this movie review
---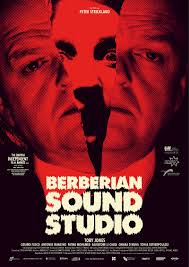 PETER STRICKLAND
Berberian Sound Studio
Movie
Arthouse
•
Horror
[73/100]

Remain In Light
17/06/2014, Didier BECU
---
Do you also think that the horror genre can use some refreshing ideas? Well, if you do we kindly present you Berberian Sound Studio: the second movie by British filmmaker (and composer) Peter Strickland. Don't expect any blood or some limbs flying in the air as the danger is in the noise! From his early childhood on, this cineast was intrigued by noise and especially what you can do with it. For his highly acclaimed arthouse-horrorfilm (such things exist!) he got the collaboration from both Broadcast and Nurse With Wound.


Berberian Sound Studio (a title that refers to the avantgarde artist Cathy Berberian) tells the story from a foley artist. What? Well, in times that computers and digital sound weren't invented you had artists around who could create the most bizarre noises with very common things. These magicians could create the sound from an UFO with a simple spoon or imitate with a destroyed pumpkin the sound of a knife that beheads a woman. Such artists were indeed elementary for the production of both radio plays and motion pictures.


The quite shy Gilderoy (Toby Jones) is such an artist. He has reached an age, but still his mother daily cares for him. One day he's been invited to Italy to make the sound of a giallo (that's an Italian horror movie that is full of sex and violence). Gilderoy doesn't understand the macho world from the flamboyant (and fictive) director Giancarlo Santini he walks in.


Berberian Sound Studio has been praised on several festivals, even if it's not clear in which category this one fits. In a way you could say it's, just like L'Étrange Couleur Des Larmes De Ton Corps from the Belgian duo Hélène Cattet and Bruno Forzani, a homage to the giallo-genre. Otherwise you can also state that it's a movie that exposures sound in all its aspects. Due to the many CG-effects we tend to forget it, but sound is important in movies.


Peter Strickland never hid the fact that Eraserhead by David Lynch was his inspiration. You can see that, even if the director does his own thing. To top this, Strickland could get Toby Jones (indeed the little man who performed Hitchcock in The Girl) who adds an extra dark touch.


Berberian Sound Studio is out on DVD through Remain In Light. A bizarre, but intriguing film trip.
Didier BECU
17/06/2014
---
Vind je ook dat het horrorgenre best wel een opkikker kan gebruiken? Dan stellen we je met veel plezier aan Berberian Sound Studio voor: de tweede langspeler van de Brit Peter Strickland. Verwacht evenwel geen bloed of rondvliegende ledematen, want de dreiging zit hem in het geluid. Deze cineast was al van kindsbeen af gefascineerd door wat je zoal met geluid kan doen en voor deze bejubelde arthousehorrorfilm (dat bestaat dus!) kon hij zowel Broadcast als het industrieel collectief Nurse With Wound strikken.


Berberian Sound Studio (een titel die naar de avantgardezangeres Cathy Berberian verwijst) vertelt het verhaal over een foley artist. Wat? Wel, lang geleden voordat er sprake was van een computer of digitaal geluid had je geluidskunstenaars die met eenvoudige middelen allerlei effecten konden imiteren. Zo konden ze men met een lepel een ufo nabootsen of had een kapotgeslagen meloen plotseling het effect van een bloederige onthoofding. Deze artiesten waren onmisbaar wanneer men een radiospel of een film wilde maken.


De wat wereldvreemde Gilderoy (Toby Jones) is zo'n geluidstovenaar. Ondanks zijn rijpe leeftijd zorgt zijn moeder nog dagelijks voor hem. Wegens zijn kunstjes wordt hij in Italië uitgenodigd om het geluid van een giallo (dat is een Italiaanse horrorfilm met zeer veel seks en geweld) te maken. De teruggetrokken Gilderoy begrijpt echter geen snars van de machowereld die eigen is aan de flamboyante (fictieve) regisseur Giancarlo Santini waarvoor hij werkt.


Berberian Sound Studio werd terecht op diverse filmfestivals met lovende woorden overladen, alhoewel het toch gissen blijft in welke categorie deze film dient onderverdeeld te worden. Ergens kun je stellen dat het een ode is aan de giallo, net zoals L'Étrange Couleur Des Larmes De Ton Corps van het Belgische duo Hélène Cattet en Bruno Forzani dat is. Anderzijds kun je ook zeggen dat Berberian Sound Studio gewoon een film is die het geluid in al zijn aspecten tentoonspreidt. Door de vele CG-effecten durven we het vandaag wel eens vergeten, maar geluid is wel degelijk belangrijk in een film.
Peter Strickland steekt het ook niet onder stoelen of banken dat Eraserhead van David Lynch het grote voorbeeld is. Dat zie je ook, maar de filmmaker doet er wel zijn eigen ding mee. Bovendien kon de cineast beroep doen op één van de meest bizarre karakterkoppen van de Britse cinema: Toby Jones (inderdaad, dat kleine mannetje die in The Girl Alfred Hitchcock vertolkte) die de film een extra donker tintje geeft.


Berberian Sound Studio is nu uit op dvd via Remain In Light. Een bizarre, niet alledaagse maar intrigerende film.
Didier BECU
17/06/2014
---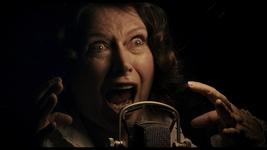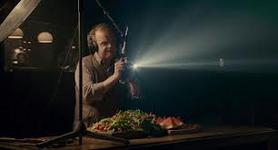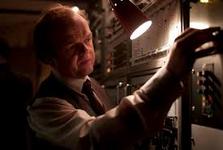 ---