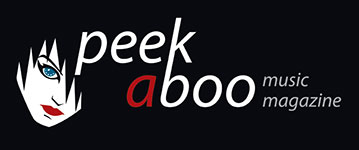 like this cd review
---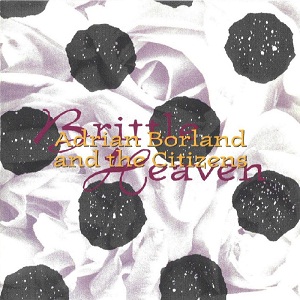 ADRIAN BORLAND & THE CITIZENS
CLASSICS: Brittle Heaven
Music
•
CD
Dark Pop
•
Dreampop
•
Indie Rock
•
New wave
[95/100]

PIAS
16/06/2014, Didier BECU
---
When reviewing the latest compilation by Parade Ground I made a mistake. I said that they were the best band ever, but they're not. The brothers Pauly definitely won't mind if I give this title to The Sound who were in their last days even label partners (PIAS). They have another thing in common: they're the most misunderstood band ever.


They're not completely forgotten though. Sometimes someone mentions that their album From The Lion's Mouth is a killer or you can even hear once in a year Winning on the radio. But then it stops. It's so unfair, as it's just like saying to David Bowie that his career was equal to writing Heroes. Inside friends know that Borland suffered from this misunderstanding and that's probably one of the reasons why he decided to end his own life in such a tragic way.


Apart from the albums by The Sound, he also had a solo career. Well, career is a strange word to use. He made a lot of great albums, but they all got ignored. When touring them, Borland was kind of forced to play some songs from The Sound in his set. He loved those songs, but he had no choice as otherwise probably no one would turn up and that is (even today) one of popmusic's greatest shames!


I picked up the 2nd album by my fave troubadour. Not because it is his best one, they're all good. Just because this album is totally forgotten, and still features 14 melancholic popsongs that reach perfect beauty. Never care about your stupid Snow Patrol or even Coldplay (even if these Bunnymen-copyists are good) as this is the real deal!


Moments of despair, the search of the big (unreachable) love and the ability to write the best tunes ever: that's Borland! Nah, music never sounded so beautiful before, but to quote Moz: the world won't listen.


I guess this album has already been skipped a long time from the backcatalogue from PIAS. Another shame… The works of the greatest songwriter ever are not even available. Imagine that! But in the mind of those who'll care about you, dear Adrian Borland, you'll never be forgotten. These people are even aware that you did more than just composing Winning. RIP dear friend, and thanks for lighten up my life. You're the truth that lights the way.
Didier BECU
16/06/2014
---