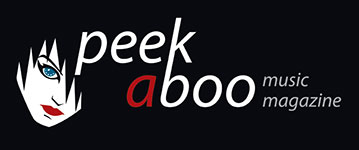 like this movie review
---
STUART BEATTIE
I, Frankenstein
Movie
Horror
[33/100]

Splendid Films
14/06/2014, Didier BECU
---
In the meantime it has become quite impossible to remember how many times the classic horror story by Mary Shelley from 1818 has been filmed. With I, Frankenstein from 2014 we can put another mark on the long list, but fact is that this version is miles away from the original concept. Director Stuart Beattie who was before a script writer (from Collateral till G.I. Joe: The Rise of Cobra) transformed the creature from Victor Frankenstein to our times.


Today the 200 year old monster is still alive. In fact, he can't age and if you know that his body is made out of corpses he still looks pretty though. However, the living dead who is named Adam and performed by Aaron Eckhart hasn't have the easiest times. The Demons that are led by Naberius (Bill Nighy) are chasing him as they're after a soulless body. Adam gets protection (or at least he thinks) from another sort of creatures: the Gargoyles who are under command of Queen Leonore (Miranda Otto). To make the story a bit more complicated, Adam is also hunted by the earthlings as they want to obtain the diary from Frankenstein in where he explains how he can awake the dead. At least he got the helping hand from scientist Terra (Yvonne Strahovski).


That's in a nutshell the complicated story. Never mind if you don't get the point of it. As after all, we guess that Aaron Eckhart won't understand this nonsense either. Some might still believe that Eckhart is an upcoming talent, but if you look at his current choices, it's more like he's already on his retour. And by the way, his performance in here isn't exactly brilliant either. The producers do everything to let you believe that I, Frankenstein is in the tradition of Underworld and Van Helsing. But that's not true. The sole thing these pictures have in common is that they own some extraordinary CG-effects, even if they can be boring after a while. Beattie tries to create a gothic atmosphere, but doesn't succeed one second. What's left is a visual spectacle that looks like a hip game. That can be a beautiful, but has nothing to do with cinema. I guess this is stuff for brainless teens who are on drugs.

I, Frankenstein is out on Splendid Films on both DVD and Blu-ray.
Didier BECU
14/06/2014
---
Het is onderwijl een onmogelijke taak geworden om nog uit te vissen hoe veel keer de griezelklassieker Frankenstein van Mary Shelley uit 1818 in een filmversie werd gegoten. Met deze I, Frankenstein uit 2014 zetten we daar nog maar eens een streepje bij, alhoewel deze prent mijlenver van het oorspronkelijke verhaal staat. Regisseur Stuart Beattie die voorheen vooral furore als scenarioschrijver maakte (van Collateral tot G.I. Joe: The Rise of Cobra) heeft het creatuur van Victor Frankenstein immers naar onze tijd getransformeerd.


Het ondertussen bijna 200-jarige monster is nog altijd springlevend. Hij kan nooit ouder worden en ziet er voor een samenraapsel van allerlei lijken nog opperbest uit. Wel heeft de levende dode (die men gemakshalve Adam heeft genoemd en vertolkt wordt door Aaron Eckhart) nooit op zijn lauweren kunnen rusten. De Demons die door Naberius (Bill Nighy) worden geleid maken jacht op de man, zij zijn op zoek naar een zielloos lichaam. Adam krijgt bescherming (of ten minste dat denkt hij toch) van een ander soort wezens: de Gargoyles die op hun beurt onder leiding van Queen Leonore (Miranda Otto) staan. Om het hele verhaal nog wat ingewikkelder te maken kan hij ook de gewone mens niet vertrouwen omdat die het dagboek van de geleerde Frankenstein in handen willen krijgen. Gelukkig krijgt Adam wel de hulp van wetenschapster Terra (Yvonne Strahovski).


Tot zo ver het verschrikkelijk ingewikkelde, en vooral weinig interessante verhaal. Niets om je over te schamen als je er geen jota van snapt, want wellicht heeft ook Aaron Eckhart maar weinig van deze onzin begrepen. Sommige mogen dan wel bij hoog en laag dat Eckhart nog steeds een aanstormend talent is, als je zijn keuzes bekijkt lijkt het eerder een man op retour te zijn. Zijn prestatie is in deze film trouwens bedroevend. De producenten willen je wel doen geloven dat I, Frankenstein in de traditie van Underworld en Van Helsing ligt. Maar dat is niet zo. Het enige wat deze films bindt is dat de CG-effecten verbluffend (desalniettemin soms ook vervelend) zijn. De makers proberen een gothic sfeertje te scheppen, maar dat lukt geen seconde. Het enige wat overblijft is een visueel spektakel dat lijkt op dat van een hippe game. Dat kan misschien wel mooi zijn, maar heeft niets met cinema te maken. Wel voer voor gedrogeerde, hersenloze tieners.


I, Frankenstein is uit op Splendid Films en dit zowel op dvd als Blu-ray.
Didier BECU
14/06/2014
---
---