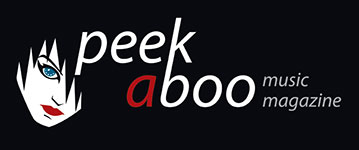 like this cd review
---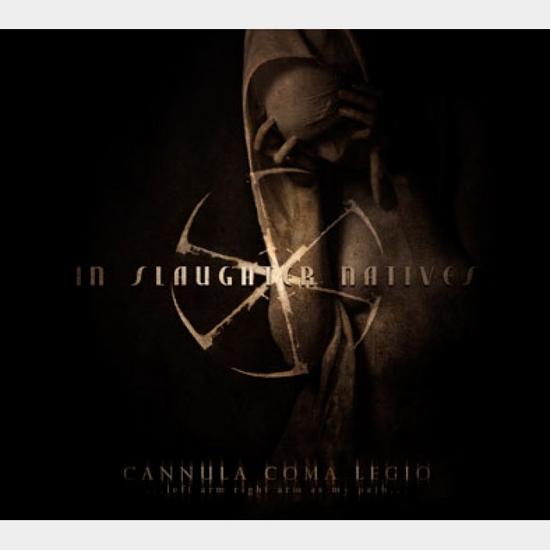 IN SLAUGHTER NATIVES
Cannula Coma Legio
Music
•
CD
Folk / Ethnic / Tribal
•
Martial
•
Neofolk
•
Rhythmic Industrial
[99/100]

Cyclic Law
12/06/2014, Filip VAN MUYLEM
---
Lead by the enigmatic Jouni Havukainen since the late 80's, he is responsible for some of the brashest and intense releases of the postindustrial genre. This new release can be seen as a prequel to things to come, it contains 3 brand new tracks, in which we see ISN plunge into less bombastic terrain and delve into more obscure ambient territories. Alongside these new pieces is reworked, remixed and upgraded material used in the last years as part of live performances by extreme body art performer Chérie Roi, giving new life and direction to some well-known passages and lesser known tracks with the trademark ISN bombastic sound and vocals. A brand new album is also scheduled for release in late 2014, and this release serves as the perfect appetizer while we wait for the main course.
So far the promotional intro, to me ISN is known for a scary & hellish sound, with incredible live shows. After my interview with Jouni (just before he had to jump on the Porta Nigra stage, in Belgium, joined by Nicolas from Empusae), he promised some things. But most important: he told me he loves to take his time and hates to be pushed. So nearly one year after we get a first bite.
The first track runs over more than 9 minutes and is a slow grower, with the typical martial percussion and scary sound. The vocals are whispering, creating this scary sound. The electronics strengthen this scary ambient sound and the title is very well chosen 'Plague walk with me' as this is what you feel. The second one creates an even darker world: 'Definition of Being Alive'. The synths render the darkness whilst the percussion delivers the rhythm and a hellish voice whispers you into the scary vibe. Never listen to this one when you are all alone at night and start to hear strange things! '
Silent Cold Body' is the first track where I can really understand the lyrics; it enforces the dark and hellish atmosphere. Scary noises and background voices (like real spooky ones) enforces the dark feel. Don't let yourself fool by the carnival organ; it is a very scary track! It will take you down; you won't even realize 11:46 minutes have passed by! I almost lost my metro exit as I was too much sucked into it and that says enough.
'Venereal Comatose/Closed My Eyes' is a slow grower, with again a very captivating sound, very scary! The voices and the music create with every passing second a denser sound, overwhelming you by darkness and pain. This is clearly a well-crafted ISN diamond! It uses an instrument that I know from Dead Can Dance (I think in 'The Carnival is Over'). 'Left Arm Right Arm As My Path' starts with the words: 'I am my god', well for a lot of people who love this genre Jouni is their god and I strongly believe in it. This track is just a new proof of it! It's a short track compared to the other ones, but it is for sure as scary and well build up as the other ones!
'Gaudium Et Alia Vitia' is yet another very dark track, with impressive percussion and electronic sounds. The roaring piano adds another great dimension. 'Ignis Et Scalpello/Angel Meat': martial percussion filled with darkness and voices that speak Russian (or something similar). I think I hear some chain whips, not sure, but something is being tortured! It's clear that this one is yet again a great classic ISN track! The last track really sounds as if we are in hell and are getting knocked down by bombs send out from heaven to destroy evil! In 'Three Three Three' I really get the feeling that good and evil are on their final round! I let you decide who won!
One thing is for sure: ISN has set a new standard and goes on creating one well-crafted diamond after another! It's sad that his first record label has died (Cold Meat Industry), but luckily there's more that keeps the industry alive! I'm pretty sure that this one will be sold out pretty fast!
Tracks :
1 Plague Walk My Earth
2 Definition Of Being Alive
3 Silent Cold Body
4 Venereal Comatose/Closed My Eyes
5 Left Arm Right Arm As My Path
6 Gaudium Et Alia Vitia
7 Ignis Et Scalpello/Angel Meat
8 Three Three Three
For the fans, click on the links below:
Filip VAN MUYLEM
12/06/2014
---