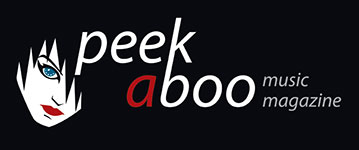 like this cd review
---
GRACE JONES
Disco
Music
•
CD
Dance
•
Pop
[80/100]

Island Records
16/05/2015, Paul PLEDGER
---
All too often, Grace Jones' early work is swept under the critical mat, disregarded as lightweight kitsch, camp and fluff that would best be remembered as a 'learning curve'. The truth is, without this era, Jones wouldn't have the fan-base she has and, it could be argued, Tom Moulton wouldn't be held in such high regard without putting his production wizardry across the albums represented in this lavish box set.
Disco covers the iconic model's first few years of recording for Island Records, starting with the strident debut Portfolio, the often forgettable Fame and the superior Muse. Each album had something of a mixed reception when released - for instance, it could be argued that her debut Portfolio wouldn't have survived the test of time without the landmark cover of La Vie En Rose or the gay anthem I Need A Man. Neither track is 'great', per se, in fact the short version of Piaf's beautiful paean is preferable (found on disc three) to the drawn out seven minute album mix. The real gem on Portfolio is the really, really pretty soul standard Sorry. Coming on like a switched-on string-driven sister of Young Hearts Run Free cohabiting with You'll Never Find Another Love Like Mine, it could have been a Philly anthem. Shit, it IS a Philly anthem. I really rate this Jones composition, full stop. Every disco-loving home should have it.
Second album Fame isn't so fabulous. Aside from the rather impressive cover of Autumn Leaves, the melancholia surrounding Am I Ever Gonna Fall In Love With New York City and the heated cauldron discotronics of Pride, Fame is a hurried scurry through the motions. Better are the extras that include two European singles and some pleasing Moulton instrumentals.
Which leaves the supposed Grace Jones stiff - Muse. Merely a Top 200 placing on the Billboard charts, I still fail to see how this album failed to spark much interest back in the day, however one can certainly see how the overall feel of this third outing was rooted in disco-funk and a stepping stone to her creative peak with Sly and Robbie. The first four songs on here are the equal of her later material - Sinning pulsates with homo-erotic portent, its partner track Suffer is pure Jones, spitting revenge and reprisal with a street-walking bass-line and the formidable 'take that!' hook and On Your Knees oozes innuendo with its continuing theme of dominatrix vs slave. Check out the stringed intro for Repentance (Forgive Me), before the colon-deep bassline plays havoc with your feet. Seriously, Muse is worth the admission alone - and that's all before the splendidly-titled Don't Mess With The Messer kicks in, in all its wonderful 12" glory, complete with trademark Moulton-powered licks. As I type I'm veering back to the reggae-ish Atlantic City Gambler, another belter.
Don't be scared of Grace Jones' disco period - there is much to enjoy as well as deride. At least half of this era is really stunning, a further quarter passable, the rest forgettable. The CD version is well worth shelling out for and around thrity quid cheaper than the vinyl version.
This review also appeared on Flipside Reviews
Paul PLEDGER
16/05/2015
---