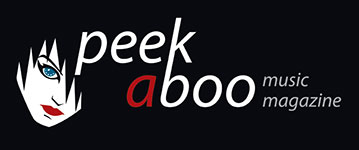 like this article review
---
HEAD-LESS
A band to discover
Article
Electro Pop
11/06/2015, Britta Tabrit
---
This time I want you to become "head-less". Head-less is a Germany based project whose set-up has been the same since 2001 already. Matthias (keys, programming), René (lyrics, vocals) and Markus (keys, management) had the idea of creating their own interpretation of Electro music and so they published their first album "[Transponder]" in 2002 and the song "Licht im Grau" turned out to be a successful one in several German clubs.
In 2004 their song "Ship of Agony" reached a Top 5 position at the Sonic Seducer "Battle of the bands" contest and one year later they successfully took part in this competition. Due to this, the German producer Kolja Trelle and head-less decided to produce the "Ship of Agony EP" at KOLTRON Studio with mixes by Colony 5, Accessory and Assemblage 23. The EP was favourably reviewed in Germany and abroad and has ranked in the Top 10 of the GEWC charts for weeks.
In 2007 head-less released the album "Rouge et Noir", based on Goethe's "Faust" and that also entered the Top 10 of the German Alternative Charts. It was in these days that head-less went on the "Rouge et Noir Clubtour", which was an extraordinary effort as the band had no official label or any booking agency whatsoever. But they managed to play in more than 150 countries!
In 2008 they even went on an America tour with shows, e.g. in New York and Mexico City. They also had shows in Russia, Poland, Serbia, Czechia, Israel, Norway, Slovakia, Italy, Estonia, Spain, Finland, Greece, Ukraine and Germany, of course. During this tour they supported Melotron, Colony 5, Solitary Experiments, De/Vision, Camouflage, Covenant, Mesh, And One, Front 242 and VNV Nation.
In 2009 they published "Seelenjagd E.P.", containing several remixes and live tracks. Two years later head-less released the album "Imperfect: [mensch]" on the Danse Macabre label, recorded at the Fastlane Studios in Dresden together with Rico Schwibs of Letzte Instanz. The songs "We stand in hope", "Punish your head" and "The Deep Insight" once again entered the GEWC charts and also the play lists of DJs in clubs. Besides these songs, the album includes a cover version of "Als ich fortging" by Karussell, for which a video was taped.
During their club tour 2011/2012 in Germany and Europe, head-less was performing with Solitary Experiments, And One and VNV Nation.
In 2014 they returned with new material and were invited by Steve Naghavi of And One to join his "And One Forever Tour" and be the opening act for 3000 people in Dresden! Additionally head-less played a show at the Festung Königstein, supporting VNV Nation one more time.
In March 2015 the guys published their latest single, called "Halt mich", mastered by Nico Wieditz (MaBose), who also contributed a single version himself to this CD.
Another album is planned and I'm more than sure that head-less will follow its realistic dreams in the future!
Tourdates:
27.06. GÖRLITZ - LKB (HIM Festival)
10.10. SCHWEDT - Kosmonaut
24.10. WIEN - Arena (Schattenweltfestival)
06.11. ERFURT - Centrum *
07.11. SINGWITZ – Kesselhaus*
13.11. OBERHAUSEN - Kulttempel *
14.11. MANNHEIM - Alte Seilerei
04.12. BERLIN – Kesselhaus
*with SOLITARY EXPERIMENTS ~ tourdates are to be continued!
Further information:
Facebook: https://www.facebook.com/headless.band?fref=ts
YouTube: https://www.youtube.com/channel/UC-PrnSf9cVpqWShAPq5ixjA
Bandcamp: https://head-less.bandcamp.com/album/halt-mich-single-cd-signed
BOOKING: epicentre-booking@gmx.de
Britta Tabrit
11/06/2015
---