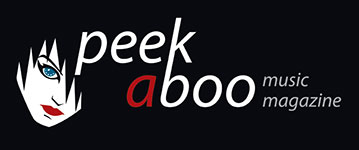 like this cd review
---
BOB MOULD
Workbook/Black Sheets Of Rain
Music
•
CD
Indie Rock
[75/100]

Edsel Records
09/06/2015, Paul PLEDGER
---
Two contrasting examples of how to and how not to reissue an important musician's body of work.
Bob Mould has experienced nothing less than a renaissance as a (relatively) self-controlling solo artist, achieving a godlike status with his band-project Sugar and last year's superb Beauty and Ruin. A key catalyst during the grunge era and a go-to source of inspiration for the likes of Green Day, Foo Fighters et al, right through to today's low-slung jeans brigade, Mould can still stun audiences with walls of sound and passages of silence, without resorting to the (un)hip or the (un)cool - he simply comes across as an everyday Joe with a passion for his art.
Workbook is the terrific debut solo album for the former Husker Du lynchpin and his first for Virgin. Songs include Wishing Well, See a Little Light and Poison Years, all gently kickstarted by the reflective acoustic instrumental Sunspots and concluded with the visceral epic Whichever Way The Wind Blows. In between these bookending extremes come references to redemption, recovery and reflection, spurred on by being shackle-free (from Husker Du and the cut-and-thrust of spiralling self-abuse) and looking forward to going it alone, full of hope and assurance.
Extras include the rock 'n' roll bruiser All Those People Know (from the See a Little Light single) and an entire disc of his 1989 Chicago Metro show that features plenty of Workbook renditions, as well as some Husker Du classics - perhaps the hurting wasn't as deep with Mould as it was with fellow former bandmate Grant Hart, although the inclusion of Hardly Getting Over It could be perceived as an arch reference to the then-recent events. Sleeve-notes and an attention to detail are, at first glance, worthy of a thumbs-up.
However, it's a definite thumbs-down for Edsel's clumsy handling of second album Black Sheets of Rain. A poor print-transfer of the sleeve, no additional sleeve-notes (just a blurred facsimile of the original CD booklet), no extra tracks (maybe there just weren't any - demos? alternate takes?) and little else to discern it from the original 1990 issue, the music itself is at least worth visiting if you're a Mould newcomer.
White Blizzard of Sound might have made a better title for an album that leaves behind Workbook's warm welcome and replaces it with a distinct air of anger and darkness. The title-track opens the album with lyrics like "...it's a downward slide of broken glass..." and "...I feel the toxins in my bloodstream...", while paranoia and political commentary abounds on Stand Guard and Hanging Tree. But for the gloom, doom and boom in Mould's psychological tundra, there are the seeds of hope and sunlight - It's Too Late and Out Of Your Life sound comparatively chirpy (despite the glum lyrics) and musically Hear Me Calling wouldn't sound amiss on REM's Monster. For me the centrepiece here is Stop Your Crying, a blisteringly bitter rocker that signals Mould's patience at an end with whatever demons were troubling him in 1990.
Mould's literary rhetoric shines when in a trio and Black Sheets of Rain is further nourished by Golden Palomino's drumming wizard Anton Fier and Pere Ubu's finger-tight bassist Tony Maimone. And of course, Bob's on fine shredding form here. All of which makes Black Sheets of Rain a perfect companion for the preceding Workbook, despite the lacklustre attitude to this reissue.
This review also appeared also on Flipside Reviews.
Paul PLEDGER
09/06/2015
---