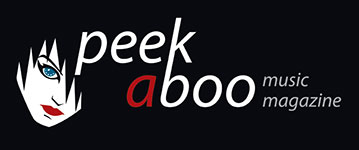 like this cd review
---
FORMS OF HANDS 15
Sampler
Music
•
CD
Industrial
[95/100]

Hands Productions
08/06/2015, Peter HESELMANS
---
After the annual Forms Of Hands label festival, already the 15th edition, there is of course the accompanying compilation CD. All 14 acts make available an exclusive track for this sampler, and give you a nice idea of what this label is all about. Rhythm 'n' noise, industrial infused techno, pure electronics…, this sampler gives you a wide choice in industrial musical styles.
Opening with Supersimmetria, electronical cosmos sounds combined with techno grooves and beats, bring you directly in an industrial and even danceable mood, followed by more samples and loops from Norm (the side-project from Mono No Aware) and the Totakeke track with even some IDM influences. The old school industrial lovers will certainly be pleased with the Wieloryb track, rhythmic beats filled with noise. Call it power noise with style and attitude, like many other artists on this sampler.
For the dancefreaks some great rhythm 'n noise tunes from the French based Yura Yura, and one of my personal favorites from 13TH Monkey, hard bouncing beats with even some acid influences, this will certainly be loved by the party people.
S.K.E.T. and Synth-Etik give us some more exclusive tunes, heavy beats accompanied by electronic sequences, impressive underground technoid sounds that really kick some ass. For the more atmospheric lovers there is the irresistible downbeat ethic track by the Antwerp based Ah-Cama-Sotz, and the minimalistic soundscapes of Julien Sylvgheist (btw one of my personal highlights on this years Forms Of Hands 15 festival).
Iligal Trade, the Ambassador21 side project, brings us an industrial hardcore track like only they can do, hard sweeping drum 'n' bass tunes and brutal breakcore elements, combined with even more aggressive rhythm 'n noise tunes, a perfect example of their crossbreed sound.
Ending with of course one of the many highlights on this sampler, the new Winterkälte track, the earth destruction continues with 'Climate Change Denial', again a heavy sonic attack, and an earthquake in your body, mind, and certainly in your ears.
This brilliant sampler from one of the best industrial labels in the world, brings you everything you want to hear of this kind of underground music, and informs you about what is going on in this scene these days.
Tracklist :
Supersimmetra - Transmutation
Norm - Banereje
Wieloryb -: Already Far Away
Totakeke - Format5
Maschinenkrieger KR52 - Particle Accelerator
Ancient Methods - The Ice Baby (Original Version)
Winterkälte - Climate Change Denial
Yura Yura – Jägerinnen
Sylvgheist Maëmström - Husavik 070115
IIlligal Trade - We Gonna Jazz Motherfucker
13th Monkey - Furik Sul
S.K.E.T. – Insatiably
Synth-Etik – Circuits
Ah Cama Sotz -Yarkulh
Peter HESELMANS
08/06/2015
---