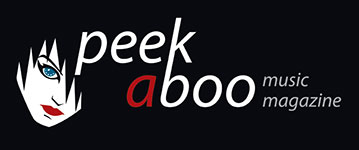 like this cd review
---
PETER HOOK AND THE LIGHT
So This Is Permanence
Music
•
CD
Post Punk
[90/100]

05/06/2015, Paul PLEDGER
---
To celebrate the 35th anniversary of Ian Curtis' premature passing, Peter Hook gathered his acclaimed The Light, plus occasional extra Rowetta, for an epic three-hour concert featuring every Joy Division song. If you think performing nearly four-dozen songs continuously is a piece of piss, kindly shit off and read about the new Will Young single instead. If you care about live music and, most importantly here, the legacy of an enigmatic, talented but ultimately normal working-class lad with extreme epilepsy (hence the chosen charity), Macclesfield's unassuming Christ Church sets the scene for what sounds like quite a show.
For us poor souls who couldn't wangle the time off work, this triple-CD released via concert-recording maestros Live Here Now (via Abbey Road mastering) is the nuts. Complete with occasional blips, rare bum-notes and technical hitches, So This Is Permanence is a warts-n-all collection designed to continue the worthy fundraising for the Epilepsy Society and The Churches Conservation Trust. The quality is mixing-desk standard and almost as good as being there, minus the blood,sweat and tears (and the inevitable toilet-queue) and all for just over £20. It's worth the money. We can certainly forgive the somewhat errant track mastering (Twenty Four Hours starts about 24 seconds into the song).
Proceedings kick off with At a Later Date and sundry Warsaw-related gems - No Love Lost is delivered with some real intent here with Hooky's charges doing this under-rated anthem proper justice. Other disc one highlights include the two Factory Sampler staples Glass and Digital, Earcom favourite From Safety To Where and the Unknown Pleasures quartet of Insight, New Dawn Fades, She's Lost Control and Shadowplay. Rowetta's towering tonsils really own Insight, her operatic vent the perfect foil for what is a classic slice of emotive rock and roll.
And that is essentially what Joy Division were all about - not the quiffed version of rock and roll, just the earnest seventies spit and sawdust rock. and. roll. With big tunes and bigger hearts. No frills, just thrills. There are more of these throughout this enthralling show. That bungee-jumping bass-line at the start of Wilderness, the powerhouse riffing on Incubation, the off-kilter drumming on Sound Of Music, the sheer velocity of Isolation, Heart and Soul, Twenty Four Hours and Means To An End, the beguiling delivery of The Eternal. These Days. These bloody Days, possibly the tune of the night. Dead Souls, the other tune of the night. Transmission. Well, you get the idea. Besides, you were probably there, lucky sods.
The gig is unsurprisingly littered with dedications - Atmosphere for Ian, Ice Age for best-mate Twinny and tellingly Ceremony for Barney and Steve. And quite right too. This wasn't just about Ian Curtis tonight and the worthy causes - this was about absent friends. I smile as the stately In a Lonely Place brings the whole show to a close and some clever punter shouts 'more!'.
This review also appeared also on Flipside Reviews.
Paul PLEDGER
05/06/2015
---