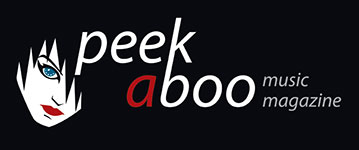 like this article review
---
ANNE THERESA DE KEERSMAEKER & ROSAS
Golden Hours (As you like it), Antwerpen, deSingel, 28/05/2015
Article
Dance
[60/100]

02/06/2015, William LIÉNARD
---
It is rare that during a big production, the public leaves the theatre en masse. In the past 15 years it happened once (to my knowledge) on the occasion of a performance by Theatre Group Amsterdam at deSingel in Antwerp. During the recent dance production of Anne Teresa De Keersmaeker & Rosas (Golden Hours) in the same theatre, that happened during the first applause. After half an hour some people left, and if they were the only ones to do so, then that is probably due to the limited leg space between the rows in the red theatre of the deSingel, making you inevitably stand on the toes of your fellow visitors if you try to leave. De Keersmaeker's dance company was in deSingel on three consecutive evenings, but the premiere was not entirely successful.
Let us start by mentioning that it was certainly not the fault of the 11 young dancers, because they tried more than 2 hours to make the show a success and at times there was indeed a visual and aural spectacle on stage, such as in the beginning of the repetitive scene to the tune of Brian Eno's Another Green World, from his last rock album (1975), in which the whole company carefully, and step by step, moved in the direction of the audience and back: impressive and exciting. That was a very nice and promising start, but the transition to William Shakespeare's five-part comedy As You Like It (edited for dance), with only a few passages with musical accompaniment, could reach that level only occasionally.
Dancers can be compared with movie actors: their performance may be perfect, but if the production design, the scenario or the directing falter, then it has a direct impact on the overall impression and appreciation of the film (or the performance). In terms of production design, a director has many possibilities, provided that it fits the concept. Lars von Trier provided proof in Dogville and Manderly, and theater audiences are since long familiar with empty stages and minimal exposure. Much more than in a film, the attention of the theater audience is consolidated by the actors (in this case dancers) who are physically present. Anne Teresa De Keersmaeker often uses a nearly empty stage and minimal exposure, and her audience is familiar with that approach.
But 140 minutes - without a pause - is long for a dance performance. If you then try to keep the attention of the public with only dance routines (without music) for a very long time, you take a big risk, but you also demand a great effort from the audience. In the half-darkened theatre, you could feel that the attention of the audience was put to the test after 90 minutes, because those who stayed sought a new easy position, more people began to cough, left and right you saw men who did no longer bother to watch the dancers.
Perhaps it was decided to act without a break because otherwise it would become very late, but what with the comfort of the people in the theatre? Given the performance was divided into five acts, they could have stopped easily for fifteen minutes between scene three and four? Call it a staging error. Or they could have shortened the show and that is a matter for the screenwriter. Have they kept in mind that such a frantic and fast performance requires an enormous (visual) effort from the public ?
If the public has responded ambiguously afterwards, then that it is certainly the result of the confluence of practical problems and of a performance that seemed to be repetitive after a certain period of time. The lack of sufficient humor also plays a role. But in the context of the overall work of Anne Teresa De Keersmaeker, we cannot escape the impression that Golden Hours (As You Like It) is no more than an average production. Because again, the dancers were almost perfect.
William LIÉNARD
02/06/2015
---
Het is zeldzaam dat tijdens een grote productie het publiek massaal de zaal verlaat. In de voorbije 15 jaar is het mij één keer overkomen ter gelegenheid van een voorstelling van Toneelgroep Amsterdam in deSingel in Antwerpen. Tijdens de recente dansproductie van Anne Teresa DeKeersmaeker & Rosas (Golden Hours) gebeurde dat tijdens het eerste applaus. Al na anderhalf uur verlieten een paar mensen de zaal en dat er dat niet meer deden, is wellicht te wijten aan het feit dat in de Rode Zaal van deSingel het opstaan en verdwijnen wordt belemmerd door de beperkte beenruimte tussen de rijen waardoor je je medebezoekers onvermijdelijk op de tenen gaat staan indien je probeert weg te komen vanuit het midden van de zaal. Het dansgezelschap van De Keersmaeker was drie opeenvolgende avonden te gast in deSingel, maar de première was met andere woorden geen onverdeeld succes.
Laten we eerst het belangrijkste vermelden: het lag beslist niet aan de 11 jonge dansers, want die waren meer dan 2 uur in de weer om de voorstelling tot een succes te maken en bij momenten was er wel degelijk sprake van visueel en auditief spektakel, zoals in de repetitieve beginscène op de tonen van Brian Eno's Another Green World, uit z'n laatste gelijknamige rockalbum (1975), waarin het hele gezelschap zich voorzichtig en voetje voor voetje in de richting van het publiek bewoog en terug: indrukwekkend en spannend. Dat was een alleraardigst en veelbelovend begin, maar de overgang naar William Shakespeare's vijfdelige komedie As You Like It (bewerkt voor dans), op enkele passages na helemaal zonder muzikale begeleiding, kon dat niveau nog maar af en toe bereiken.
Met dansers gaat het net zoals met filmacteurs: hun performance mag perfect zijn, maar als het production design, het scenario of de regie haperen, dan heeft dat een directe impact op de algemene indruk en appreciatie van de film (of de voorstelling). Qua production design kan men zich het één en ander permitteren, op voorwaarde dat het klopt binnen het geheel. Lars von Trier heeft daarvan het bewijs geleverd in Dogville en Manderly en in het theater is men sinds lang vertrouwd met een leeg decor en minimale belichting. De aandacht van de kijker wordt er trouwens veel meer dan in een film geconsolideerd door de acteurs ( in dit geval dansers) die fysiek aanwezig zijn. Ann Teresa De Keersmaeker maakt vaak gebruik van een zo goed als lege scène en minimale belichting, en haar publiek is met die aanpak vertrouwt.
Maar 140 minuten – zonder pauze – is lang voor een dansvoorstelling. Als je dan gedurende een heel lange periode de aandacht van het publiek probeert vast te houden met alleen maar dansroutines (zonder muziek), dan neem je niet alleen een groot risico, dan vraag je van het publiek ook een zeer grote inspanning. In de half verduisterde zaal kon je merken dat die aandacht na anderhalf uur flink op de proef werd gesteld, want wie bleef zocht een zoveelste gemakkelijke houding, er werd hier plots meer gekucht en gehoest, links en rechts zag je een paar mannen die al niet meer de moeite deden om naar de dansers te kijken.
Wellicht is beslist om de voorstelling zonder pauze af te werken omdat het anders tegen elven zou lopen, maar misschien had men ook aan het comfort van de mensen in de zaal mogen denken? Gezien de voorstelling in vijf akten was verdeeld, had men makkelijk tussen drie en vier een kwartiertje kunnen stoppen? Noem het een regiefout. Men had de voorstelling ook een flink stuk korter kunnen maken en dat is dan een zaak voor de scenarist. Heeft men er rekening mee gehouden dat een hectische en snelle voorstelling als deze ook van het publiek een enorme (visuele) inspanning vraagt?
Als het publiek achteraf verdeeld heeft gereageerd is dat beslist het gevolg van de samenloop van praktische problemen en een voorstelling die na een zekere tijd toch een beetje op herhaling leek te draaien. Het ontbreken van voldoende humor speelt daarbij beslist ook een rol. Maar in het kader van het totaaloeuvre van Anne Theresa De Keersmaeker kunnen we ons als kenners en fans van haar werk niet van de indruk ontdoen dat Golden Hours (As you like it) niet meer dan een gemiddelde productie is. Want opnieuw: de dansers waren zo goed als perfect.
William LIÉNARD
02/06/2015
---