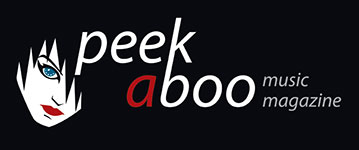 like this cd review
---
SILENTLIE
Layers of Nothing
Music
•
CD
Gothic
•
Metal
[80/100]

BAKERTEAM RECORDS
02/06/2015, Wim GUILLEMYN
---
Female Fronted Metal. There was a time when you couldn' t hide from such bands. Especially at end of the nineties and early 2000: Epica, Nightwish, Within Temptation… Like so many hypes, everyone wants a part of the profit and you get an oversupply of bands, but not always better quality. Now the hype is over and only the real female fronted metal bands remains.
After two EP's, this band from Italy (Trieste) has released its debut via Bakerteam Records. They bring classic metal with a shade of gothic. The gothic mainly to note by their artwork and presentation.
It is a pleasant album that is easy on the ears. That's their strength and also a little their weakness: the transitions and song developments are sometimes a bit obvious and predictable. Maybe the guitarwork is not always the most original, but yet very effective. All songs are provided with catchy riffs and melodies. The vocals of this Italian wench is powerful. She sings also well on the slower parts or ballads: eg. 'Anger' and 'My Scream is Silence'. I would like to hear and see them live.
Starter 'Unbreakable' begins like a symphonic metal song to end in a hard rock song. 'We Are Wolves' has a nice intro, consisting of drums and keys. The rest of the song is also very nice. 'Slave' has a riff from the 'Black Sabbath' stable. A song that lingers. Something that I can say about several songs. 'My Scream Silence' opens like a ballad: piano and vocals. The guitar takes the lead in the song. 'My Worst Enemy' is supported by nice keys and the title track features a rebellious way of singing. 'Invisible Fall' is a strong track, developed a little like 'Nightwish': metal guitars with a gurgling pianoline. Nice vocals to.
A nice debut with a good production and tracks.
Wim GUILLEMYN
02/06/2015
---
Female fronted metalbands… Er was een tijd toen ze er ons mee om de oren sloegen. Eind jaren 90 begin 2000: Epica, Nightwish, Within Temptation… Zoals met zo veel rages wil iedereen een deel van de koek en komt er een opbod aan bands en helaas is dat niet altijd een zegen voor de kwaliteit. Bon, die hype is voorbij. Blijft dus over: bands die er gewoon in geloven omdat het hun ding is.
Deze Italiaanse band uit Trieste heeft na twee ep's een full album uit. Ze brengen traditionele metal die, vooral in hun artwork en presentatie, wat gothic geïnspireerd is.
Het is een aangenaam album geworden dat makkelijk in het gehoor ligt. Dat is hun sterkte en een beetje hun zwakte: de overgangen en songontwikkeling zijn soms wat voorspelbaar. Het gitaarwerk is misschien niet erg origineel, maar wel zeer doeltreffend. Alle songs zijn voorzien van catchy riffs en melodieën. De vocals van de Italiaanse zangeres stralen power uit. Maar ze doet het ook goed tijdens de tragere stukken of ballads: bv. 'Anger' en 'My Scream is Silence'. Dit zou ik wel eens live willen zien en horen.
De opener 'Unbreakable' start als symfonische metal om dan over te gaan in een hardrocksong. "We Are Wolves" heeft een mooie intro bestaande uit drum en keys, maar de rest van de song moet zeker niet onderdoen. 'Slave' heeft een riff die Black Sabbath laat herleven. Een nummer dat blijft hangen. En dat kan je wel van meerdere nummers zeggen. 'My Scream is Silence' opent als een ballade: piano en zang. De gitaar trekt de song op gang. 'My Worst Enemy' wordt ondersteund door mooie keys en de titelsong kenmerkt zich door de 'rebelse' stijl van zingen. 'Invisible Fall' is een vette song die snel blijft hangen. Een beetje zoals Nightwish: metal gitaren met een klaterende pianolijn erdoorheen. Mooi vocaal werk hier.
Een debuut dat er mag wezen, met een goede productie en dito songs.
Wim GUILLEMYN
02/06/2015
---
---