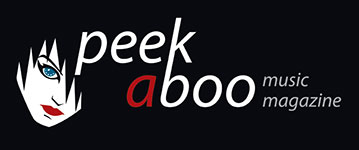 like this cd review
---
PARADISE LOST
The Plague Within
Music
•
CD
Death Metal
•
Doom Metal
•
Gothic
•
Metal
[92/100]

Century Media
07/08/2015, Benny CALUWE
---
Paradise Lost always has been a band with a perpetual taste for renewal and experimentation. They debuted in 1990 with the death metal album Lost Paradise. With subsequent albums Gothic ('91) and Shades Of God ('92) they became one of the 'big three' doom metal bands along with country-mates Anathema and My Dying Bride. By 93's Icon the Halifax (Yorkshire° based band was gradually moving away from these influences and 95's Draconian Times became a benchmark for the gothic metal genre. Afterwards they started to experiment with electronics. The controversial album Host (1999) even sounded as synthpop. Although disliked by many fans from the first hour, it's a quality album in my humble opinion. After this metallic influences started to resurface. Paradise Lost released their nicely arranged eponymous album in 2005. Their 10th studio album contained accessible and occasionally poppy metal. Since 2007's In Requiem they returned to a heavier gothic metal sound.
Their last two albums Faith Divides Us – Death Unites Us (2009) and Tragic Idol (2011) stayed loyal to that heavier gothic metal sound. Although both are quality albums, they weren't surprising. But since it was announced that their 14th album The Plague Within would contain a few death metal orientated tracks, I was curious to discover it. Last year it was a big surprise for me to find out that Nick Holmes joined the Swedish death metal super band Bloodbath. When I saw Nick performing live with Paradise Lost on certain YouTube videos, I doubted his vocal ability, but his grunts sounded ferocious on Grand Morbid Funeral. Nick's convincing performance took my doubts away. Lead guitarist Gregor Mackingtosh and drummer Adrian Erlandsson are also envolved in the death metal side project Vallenfyre since 2010. If those successful side steps are the reason for P.L.'s shift in style, I can't be sure, but they made me hope for the best.
The Plague Within kicks of in style with No Hope Insight. Nick Holmes' enunciated death growls combined with his clean vocals and Gregor Mackingtosh' melodic leads, contribute to the bleak atmosphere. All these elements will reappear throughout the album. This opening track paves the path for Paradise Lost's return to their death/doom origins, but somehow still connects with the music they made in the past decade. It reflects the blend of styles, from death and doom to gothic metal. Like several Paradise Lost eras combined in one track. From that point of view No Hope In Sight is representative for the whole album.
Terminal is a straight forward death metal track with some terrific double bass drumming by Adrian Erlandsson (former At The Gates and Cradle Of Filth). Eternity Of Lies with its piano intro and orchestral arrangements sounds melancholic with multiple emotive voices. Punishment through time sounds more aggressive with a chunky riff. This piece somehow reminds me of their Icon period.
The following track is Beneath Broken Earth. The video was released in advance of the album. It's a lingering ponderous doom metal anthem with weeping guitars. Hearing the beginning of the track for the first time, I thought it could be mistaken for My Dying Bride. Greg Mackintosh stated that it is the slowest song they ever recorded. "Hail to nothingness, you wish to diiiieeeeee!" Nick Holmes repeats as a mantra. His growling voice sends shivers down my spine.
Paradise Lost proved before that they are masters in integrating classical instruments and confirm this once more with the next tracks Sacrifice The Flame and Victim Of The Past. Especially the latter is a melodic pearl with effective layers of violins and cellos. In this track, "pop sensibility" and extreme metal go hand in hand.
Beneath Broken Earth was probably their slowest track ever. Flesh From Bone on the other hand might be Paradise Lost's fastest song in terms of tempo. It's a great death metal track. Mid tempo menacing riffs are altered with fast black metal orientated guitars. Drums approach blast beat tempo in those fiery sections. The track is nicely arranged, truly majestic! The Plague Within remains varied. The following song Cry Out is an uplifting composition with a groovy vibe.
Return ToThe Sun is the epic finale with a Wagnerian opening. It's a killer track to end a killer album. The Plague Within might be a contender for album of the year in my opinion. It's an album that can compete with Paradise Lost's early classics from the period '91-'95. The album is versatile and varied; most tracks are, and so are Nick Holmes' vocals. A sticker on my copy I purchased says: "A collection of songs that will surprise even the most seasoned of fans in its ambition: a monochrome miasma of morbidly uplifting anthems and heart-aching melancholia." One of the rare times I totally agree with a promo talk. The Plague Within is truly terrific and simply splendid.
Thanks to Ph.L. for the nice Paradise Lost pics he made @Castle Party 2015 in Bolkow, Poland
Benny CALUWE
07/08/2015
---
---