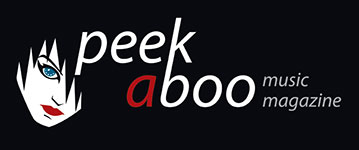 like this cd (ep) review
---
XANDRIA
Fire And Ashes EP
Music
•
CD (EP)
Female Fronted Metal
[69/100]

Napalm Records
05/08/2015, Benny CALUWE
---
Xandria is a German symphoncic metal band, founded by Marco Heubaum in 1994. Heubaum is the only original member. I used to think of Xandria as a mediocre Nightwish copy. But I was surprised in a positive way when I witnessed the last 20 minutes of Xandria's performance at Eurorock. The band played solid and tight, but I was especially impressed by Dianne Van Giersbergen. With her charming appearance and terrific voice, she easily managed the crowd. So I decided to give this new EP a chance.
This Fire And Ashes EP must fill the gap between Sacrificium and the upcoming 7th full album. Last year's Sacrificium was the first album with Dianne Van Giersbergen replacing Manuella Keller since 2013. Dianne is a Dutch dramatic soprano singer. She's also frontwoman of the Dutch band Ex Libris. She is not related to Anneke Van Giersbergen of The Gathering. This Ep contains 3 new tracks (the Fire part), 2 remakes and 2 covers (the Ashes part).
Voyage Of The Fallen is an epic (thanks to the choirs) and dynamic track with lots of tempo changes. Unembraced with its nice symphonic arrangements and memorable vocal lines might be the best track on this mini album. In Remebrance is a power ballad, in which Dianne shows what she's capable of.
Ravenheart is a rerecording of the title track of the eponymous 2004 album. Just as Now And Forever (from India 2005), it's a track that was originally sung by Lisa Middellhauve. Especially Now And Forever deviates more from the original version. The update sounds heavier and more bombastic.
The Meatloaf cover I'd Do Anything For Love sounds quite odd. Then the power metal track Don't Say A Word, originally from the Finnish band Sonata Arctica, fits better.
The Fire And Ashes EP is a nicely polished album, but personally I don't see the added value of the covers. The Fire part is without any doubt the best part of this mini album. These new tracks sound promising for the upcoming full album.
Benny CALUWE
05/08/2015
---