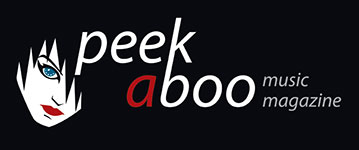 like this cd review
---
IN CAMERA
Era
Music
•
CD
Post Punk
[80/100]

4-AD
05/08/2015, Paul PLEDGER
---
It's a testament to the relationship between label and band that Era even exists. Hardly commercial and certainly well down the pecking order of typical 4AD acts of the period, In Camera's passive-aggressive post-punk hybrid of aural assault and battery, not to mention oblique and, you sense, deeply personal lyrics wasn't of the indie norm, let alone easy listening.
Formed in London by teenagers punching way above their weight, In Camera's unsettling oeuvre can be likened to the likes of Factory's Crispy Ambulance or Section 25, (then) Rough Trade's Pere Ubu, Virgin's Public Image Limited, early recordings by The Sound and 4AD's own Rema-Rema, Dance Chapter or Modern English circa-Gathering Dust. Sometimes brutal, occasionally beguiling, they set the tone with debut single Die Laughing / Final Achievement, a 7" single so off the scale you have to wonder just how music like this ever crossed the minds of a quartet still fresh out of school.
The intensity doesn't stop there - check out the chilling, eerie intro to Fragments Of Fear or the sparse disquieting atmosphere of instrumental The Conversation. There's also the gloom-filled wonderment that is The Fatal Day, a ten-minute sprawling jam through all corners of the minor-key spectrum that evolved into the centrepiece of their one and only John Peel Session (issued as a 12").
The second disc is even more musically unhinged. The genesis of the band is laid bare with a superb pair of early demo tracks plus live outtakes and a rehearsal session in Brixton in 1980. No wonder they got a support slot with The Birthday Party before inking a deal with 4AD - Nick Cave must have wondered what the hell was going on when he heard them.
It's a shame that the flimsy packaging of the CD edition lets down the efforts of putting this essential document out - it can't be impossible to staple booklets together in the 21st century or fit the lyric pages into a designated space, can it? But quibbles aside, In Camera's effusive and relentless power-base of discordant key changes and tribal rhythms showcases a time when 4AD were an incendiary force to be reckoned with. The vinyl version misses a few tracks off due to length but is well worth seeking out.
The band's legacy was infused in The Wolfgang Press who recruited In Camera guitarist Andrew Gray for their own wonderful cacophony (long overdue a revisit, 4AD!).
This review also appeared also on Flipside Reviews.
Paul PLEDGER
05/08/2015
---