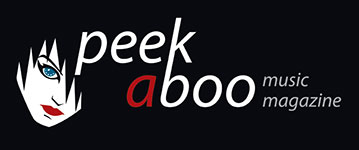 like this concert review
---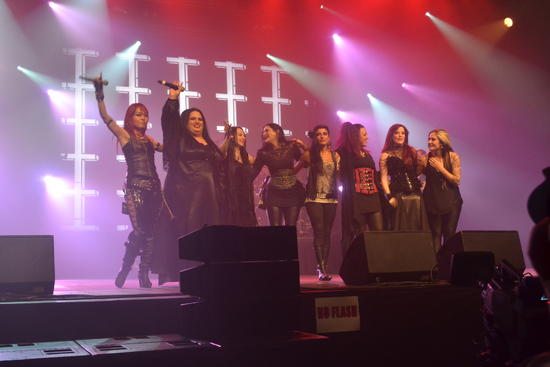 METAL FEMALE VOICES FEST
Day 1, 17/10/2014

MFV United, Ayin Aleph and more...
Concert
Combat Power Metal
•
Dream Metal
•
Female Fronted Metal
•
Hard Rock
•
Heavy Metal
•
Industrial Metal
[99/100]

22/10/2014, Filip VAN MUYLEM
---
The first thing that strikes me is the long queue for the VIP- and press people. Apparently the organization gains a lot on letting people buy a VIP ticket. It pays off as in the early hours this row is longer than the regular ticket row. The parking plot is also gigantic, another good thing! Once inside the venue really looks huge and I only see happy faces and feel a positive vibe.
Diary of Destruction is a French band with a black panther behind the microphone: screaming, yelling, crawling and not standing still for one second. Luckily this panther can also sing. The music is quite heavy stuff, but reasonable. The guitar players also know how to rock and steal the show! It's good to see that the opener warmed up the first rows and that is a good sign!
After that I go and visit the VIP room and it looks very comfortable with a bar for the people backstage. You see a lot of artists passing by and making snap shots and short talks with their fans. All in a very friendly way and in a good mood!
Ayin Aleph is a metal baroque act. The metal music is inspired by the classical background of the singer/composer/pianist. The Russian touch is not far away, it's clear that she has her own style and knows what she wants. After a while she comes back totally dressed in black, just like she's coming out of the movie 'Moulin Rouge'. The piano part is very important in the live music and at some point I think of her as the baroque/metal version of An Pierlé. Sometimes it looks a bit funny and I think it is meant to be like that. It's hard not to end the gig with a huge smile!
Saeko Kitamae wants to help Japan after the earth quake and performs especially for that with a fundraising moment with her song Light of Life (you can buy it on I-tunes). Normally she would not have sung, as she has a cold. You can clearly hear that, but as she didn't want to let down the organization she just gave what she had in her. The fans appreciate her for that. She finishes it with a lot of courage and a big sorry... Her honesty and big heart makes her a great person and all the people around me appreciate it very much!
MFV United is the highlight of this first day! A lot of hearts beat faster and you feel the tension rising. First one to strike us with her charms is the lovely Karolina Pacan! It's the first time I see her on stage and I'm already melting for her! I loved the live CD and now I know why I wanted to see her on stage! The crowd really loves her and I fully understand why! She and her band should be booked more often! She brings a remarkable cover of Scorpions (Send me an angel), in what I suppose could be a wedding dress and a tiara (this is actually when she comes back for the second time). She already had a duet with our Greek friend (Iliana Tsakiraki).
After that we have a Spanish wonder women with gypsy roots Mariangela The Murtas (Tristania). She really rocks and brings covers of tracks that really fit as if she wrote them herself! Jaded Star (Maxi Nil) is also in the house and knows how to entertain. She looks very nice and I can see some men wanting more than just the songs she brings. I like her little jokes too. Somebody who also made a huge impression on me is Ailyn Giménez (Sirens). In between I think I also noticed somebody from Diabulus In Magica and Draconian: more fire and more sparks! I almost forgot to tell you that they all could choose songs from an artist they love. One of them was from The Gathering and yes: we'll see the real one tomorrow!
This formula (letting the artist choose tracks they like and bring it in their own style) is really working well A sweet dream! The big final is with all the women together performing the anthem of the festival. A bittersweet end for a great night! I really enjoyed it till the last note!
On demand, the tracks (or at least most of them):
Karolina 'We're not Gonna Take it' (Twisted Sister) & 'Send me an angel (Scorpions), Iliana 'Bless the Child' (Nightwish), Kassandra: 'I walk Alone' (Tarja), Mariangela Demurtas 'Perfect Strangers' (Deep Purple) & 'Gipsy', Maxi 'Trains' (Porcupine Tree) & 'On Most Surfaces' (The Gathering), Ailyn 'Uninvited' (Alanis Morissette).
Pictures: Filip Van Muylem
Filip VAN MUYLEM
22/10/2014
---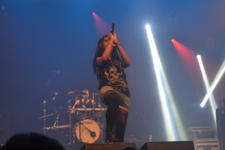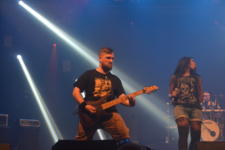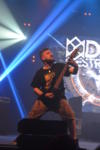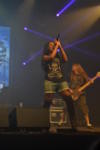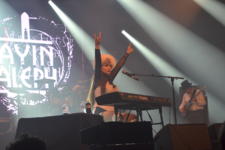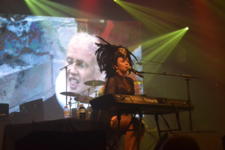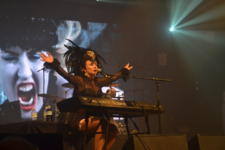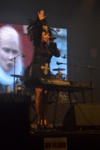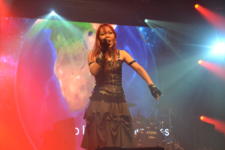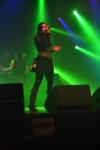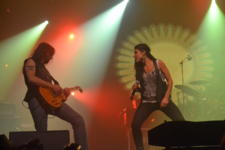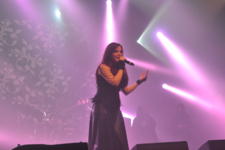 ---