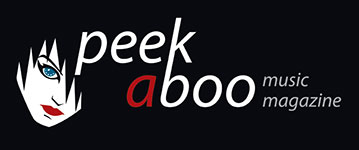 like this documentary review
---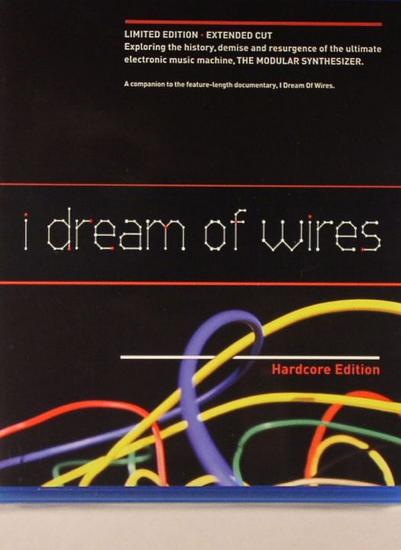 ROBERT FANTINATTO
I Dream of Wires - Hardcore Edition
Movie
•
Documentary
Documentary
[80/100]

Scribble Media
22/10/2014, William LIÉNARD
---
I Dream Of Wires: Hardcore Edition is a two-part documentary about the modular synthesizer, in cooperation with more than 100 musicians and fans. You see and hear Morton Subotnick, Trent Reznor (Nine Inch Nails), Gary Newman, Vince Clarke (Yazoo & Erasure), Chris Carter (Throbbing Gristle), Factory Floor, Legowelt, John Foxx, Bernie Krause and synthesizer builders like Doepfer, Modcan and Make Noise. They talk about the break-through, the first years (1965-1975), the temporary relapse (punk period) and the renewed interest since the early 1990s. There is a shorter documentary (102 min.) on the market which is more suitable for ordinary fans of modular synths and electronic music with less technical information.
I Dream Of Wires starts with a historical review of the earliest developments in the field of modular synthesizers in the labs of American universities and in the studios of sound specialists in Europe in the course of the 1950s. It is the experimental phase in which scientists developed an tested the possibilities of their home-built devices. Of commercial applications was never heard of in those days, because the material was big, heavy and hardly suitable for less specialized locations. The New Yorker Robert Moog was the first to build an electronic device that was sellable. He began his experiments in 1949 and sold his first (still pretty big) modular synthesizer in 1964, followed in 1974 by the Minimoog, a so-called integrated synthesizer equipped with a keyboard, making the device an instant success with musicians. Emerson, Lake and Palmer initially needed a big van to get their synths to the concert stage, their successors used a device no bigger than a modern buffet piano.
Meanwhile at the request of the avant-garde composer Morton Subotnick, Don Buchla of the San Francisco Tape Music Center built his first modular synthesizer on the American west coast. His commercial variant arrived on the market shortly after the first Moog. In 1966 he launched the Buchla Series 100 with a so-called touch-sensitive keyboard, but the device lacked the user-friendliness of the Minimoog. In 1969 Don Buchla sold his Series 100 to CBS, but the production was not draining because it was commercially uninteresting. In 1971 Buchla launched his digitally controlled analogue synthesizer (Series 500), his microprocessors (Series 300) and later, in 1982, his video screens (Series 400). But for music lovers around the world Moog was forever synonymous for modular synthesizers.
With the arrival of small and affordable digital synthesizers, equipped with all kinds of high-tech gadgetry from Japan, Moog and Buchla lost part of their market share, but the industry got a death blow with the break-through of the Punk. It took more than 10 years for the tide to slowly turn and surprisingly enough the analogue synthesizers, sold as scrap in the meantime, were the most popular, with the good ol' Moog at the top because of his so called fat sound. Two years before his death Robert Moog launched the Minimoog Voyager (2003) and Buchla & Associates brought the Series 200 on the market (2004).
I Dream Of Wires is not just about synthesizers, but also about those people who pursue their dreams with passion and obsession and invested a big chunk of their lives in developing or playing the instruments. The commentary and the interviews are not always easy to follow for outsiders and/or amateurs, because to understand how synths work and how they have evolved over time, it assumes a minimal technical baggage. Viewers that are less technically minded will enjoy the historical review and the interviews with the pioneers. Since the revival in the 1990s, synthesizer are back as an underground phenomenon, but at the same time as a product with commercial possibilities.
The biggest commercial success in this genre is held by the American composer Walter/Wendy Carlos who in 1968 released the album Switched on Bach, with which he/she proved that synthesizers are a useful and advanced musical instrument. The consequence was a commercial hype that ended when punk music broke through. The pioneers and their successors continued their search for new sounds and new ways to produce them. Today, the analogue synths are back and they form the essential nutrient for radical new sounds and a bona fide subculture.
William LIÉNARD
22/10/2014
---
I Dream Of Wires: Hardcore Edition is een tweedelige documentaire over de modulaire synthesizer, waaraan meer dan 100 muzikanten en fans hun medewerking hebben verleend. U ziet en hoort o.a. Morton Subotnick, Trent Reznor (Nine Inch Nails), Gary Newman, Vince Clarke (Yazoo & Erasure), Chris Carter (Throbbing Gristle), Factory Floor, Legowelt, John Foxx en Bernie Krause naast synthesizerbouwers zoals Doepfer, Modcan en Make Noise over de doorbraak, de eerste succesperiode (1965-1975), de tijdelijke terugval na de doorbraak van de Punk en de vernieuwde interesse sinds het begin van de jaren negentig. Naast deze Hardcore Edition is er ook een kortere documentaire (102 min.) op de markt en die meer geschikt is voor de modale liefhebber van modulaire synths en elektronische muziek wegens de beperktere technische informatie.
I Dream Of Wires begint met een historisch overzicht over de vroegste ontwikkelingen op het vlak van modulaire synthesizers in de labs van Amerikaanse universiteiten en in de studio's van geluidspecialisten in Europa in de loop van de jaren 50. Het is de experimentele fase waarin wetenschappers de mogelijkheden van hun zelfgebouwde apparaten uittestten en ontwikkelden. Van commerciële toepassingen was nauwelijks of zelfs geen sprake, want het materiaal was groot, zwaar en nauwelijks geschikt voor minder gespecialiseerde locaties. De New Yorker Robert Moog kwam als eerste op het idee om een elektronisch apparaat te bouwen dat verkoopbaar was. Hij begon z'n experimenten in 1949 en bracht in 1964 de allereerste (nog vrij grote) modulaire synthesizer op de markt, in 1970 gevolgd door de Minimoog, een zgn. integrale synthesizer voorzien van een klavier, waardoor het apparaat een instant succes werd bij muzikanten, want hadden Emerson, Lake en Palmer aanvankelijk nog een vachtwagen nodig om hun synths naar de concertpodia te slepen, hun opvolgers hadden de beschikking over een apparaat niet groter dan een modernistische buffetpiano.
Aan de Amerikaanse westkust zaten ze ondertussen ook niet stil, want op verzoek van de avantgardecomponisten Morton Subotnick en Ramon Sender van het San Francisco Tape Music Center bouwde Don Buchla er zijn eerste modulaire synthesizer, waarvan de commerciële variant kort na de eerste Moog op de markt kwam. In 1966 lanceerde hij de Buchla Series 100 met een zgn. touch-sensitive keyboard, dat evenwel niet de gebruiksvriendelijkheid van de Minimoog evenaarde. In 1969 verkocht Don Buchla Series 100 aan CBS, doch de productie werd kort nadien afgevoerd wegens commercieel niet interessant. In 1971 lanceerde Buchla z'n digitaal gestuurde analoge synthesizer (Series 500), introduceerde vervolgens microprocessoren (Serie 300) en videoschermen (Serie 400) in 1982. Maar bij de modale muziekliefhebber werd Moog hét synoniem voor modulaire synthesizers.
Met de opkomst van kleine en betaalbare digitale synthesizers uit o.a. Japan, voorzien van allerlei hightechsnufjes, moesten Moog en Buchla het veld ruimen, maar de branche kreeg pas definitief een nekslag bij de doorbraak van de punk. Het duurde meer dan 10 jaar vooraleer het tij langzaam keerde en verrassend genoeg waren het de ondertussen als schroot verkochte analoge synthesizers die het meest in trek waren met voorop de good ol' Moog wegens z'n zgn. vette klank. Twee jaar voor z'n dood lanceerde Robert Moog nog de Minimoog Voyager (2003) en Buchla & Associates bracht wegens de stijgende interesse de Serie 200e op de markt (2004).
I Dream Of Wires gaat niet alleen over synthesizers, maar ook over mensen die met passie en obsessie hun dromen najagen en die een groot stuk van hun leven aan het ontwikkelen of bespelen van de instrumenten hebben besteed. Het commentaar en de interviews zijn niet altijd even makkelijk te volgen voor outsiders of amateurs, want om te begrijpen hoe synths werken en hoe ze in de loop der tijd zijn geëvolueerd, het veronderstelt een minimale technische bagage. Consumeren in brokjes lijkt dan ook geen overbodige aanbeveling. Maar ook wie minder technisch aangelegd is zal genieten van het historisch overzicht en van de interviews met de mensen die terecht pioniers mogen worden genoemd. Sinds de revival in de jaren negentig is de synthesizer weer helemaal terug als een undergroundfenomeen, maar tegelijk ook als een product met commerciële mogelijkheden.
Het grootste commerciële succes in dit genre staat op naam van de Amerikaanse componist(e) Walter/Wendy Carlos die in 1968 het album Switched on Bach op de wereld losliet, waarmee hij/zij bewees dat synthesizers een bruikbaar en geavanceerd muziekinstrument zijn. Het gevolg was een commerciële hype die uiteindelijk stukliep op de punkmuziek. De pioniers van het eerste uur en hun bezeten opvolgers gingen evenwel onverstoord door met hun zoektocht naar nieuwe geluiden en manieren om die te produceren. Vandaag zijn de analoge synths weer helemaal terug en vormen ze de essentiële voedingsbodems voor radicale nieuwe geluiden en een bonafide subcultuur.
I DREAM OF WIRES - HARDCORE EDITION
Robert Fantinatto
Documentaire/Documentary
USA, 2013
240 min. – 1.78.1 Pal – English DDS 2.0
Ondertitels/Subtitles: -
Extra: -
William LIÉNARD
22/10/2014
---