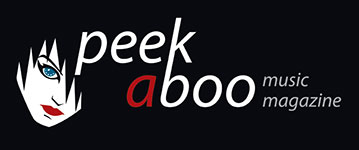 like this documentary review
---
THOMAS WALLNER & EVA KUPPER
Gardenia
Movie
•
Documentary
Documentary
[90/100]

Dalton Distribution
14/12/2015, William LIÉNARD
---
In 2010, Flemish stage director Alain Platel invited a number of Ghent transvestites to stand in the spotlight one more time. Eight men accepted his invitation and the result was the theater production Gardenia. After a two-year tour, the company was back in Ghent for a final performance for its own audience. For most participants, Gardenia was a return to their old life, because some were dancers and actors, others had been working in the twilight zone of prostitution, and they all have one aspect in common: for a short or long time they lived as a transvestite, some because they felt like a woman (they had a sex change), others because it was a lot easier in that capacity to conceal their homosexual orientation. They are all elderly men and they were young at a time when our society was much less tolerant towards people with a non-heterosexual way of life.
Most gay men spend their old age in solitude, says one of the elderly, because they were popular and successful when they were young and their beautiful bodies, of which in most cases little is left, attracted a lot of attention. They cherish the yellowed photographs on which we see them as real divas, sex symbols that speak to the imagination. And with their participation in the Gardenia project, they experienced that success one more time: they were back in the spotlight, but they gave something back, because the show is a dazzling spectacle in which little by little, neatly dressed men reveal their true nature and they show the public who they are at the inside.
The directors Thomas Wallner Eva Küpper were able to convince six of the participants of the Gardenia project to take place in front of their camera to talk about their lives and experiences and even to film them in their private environment. In the documentary, clips from the show are interspersed with conversations for which old memories are retrieved and forgotten photo albums dusted. They look at the past with nostalgia and they don't avoid intimate details. One tells about a trip to Morocco for the ultimate operation, another about the fact that after his career, he had a hard time finding a new job. Nobody employs a transvestite, he says. Now he dresses as a man again and cleans the offices of prostitutes. But for all these men, Gardenia is a turning point in their lives, for some lived very isolated until then, while it gave others – but not all – the courage to make something of their lives again and look for a new partner. I have had three regular partners in my life, says one of them, the first died, the second committed suicide and with the third it didn't work out as planned. I don't have the courage anymore...
Gardenia invites the viewer to sympathize, but also to have respect for people who have had a very special life, because they were born in the wrong body or because they were by nature of a different sexual preference, situations that heterosexual society is struggling with, because it prefers uniformity, while nature is constantly experimenting with different shapes and patterns. Do we still believe that what does not correspond to our/the holy standard, is an aberration not willed by God?
Gardenia is a beautiful, but also a courageous project and Thomas Wallner & Eva Küpper have made an intriguing documentary about old men who have lived in a make-believe world of big dreams and bitter disappointments and who are left with very little. Once they were constantly at my door, one of them says, but unfortunately that is over...
GARDENIA
Documentary (Dalton Distribution Leuven)
Director: Thomas Wallner & Eva Küpper
2015, region 0, 90 min.
1.78:1, Dolby Digital 5.1
Language: Dutch/French/English
Subtitles: Dutch/French/English
William LIÉNARD
14/12/2015
---
In 2010 vroeg toneelregisseur Alain Platel aan een aantal Gentse travestieten om nog één keer voor het voetlicht te treden. Acht mannen gingen op zijn uitnodiging in en het resultaat was de theatervoorstelling Gardenia, waarmee het gezelschap 2 jaar lang op tournee ging om uiteindelijk af te sluiten met een optreden voor eigen publiek in Gent. Voor de meeste deelnemers was Gardenia een terugkeer naar hun oude leven, want sommigen waren als danser en acteur actief geweest, anderen in de schemerzone van de prostitutie, en allemaal hebbenze één aspect gemeen, nl. dat ze korte of lange tijd als travestiet hebben geleefd, sommigen omdat ze zich vrouw voelen (ze hebben zich dan ook om laten bouwen), anderen omdat het in die hoedanigheid een stuk makkelijker was om hun homofiele geaardheid te verbergen. Het zijn allemaal mannen op leeftijd, die jong waren in een tijd toen onze maatschappij veel minder verdraagzaam was t.o.v. mensen met een niet-heteroseksuele levenswandel.
De meeste homo's eindigen hun oude dag in eenzaamheid, zegt één van betrokkenen, maar dat is vaak ook het lot van de niet-homo's onder hen, want ze waren populair en succesvol toen ze jong waren en hun prachtige lichamen in de strijd konden gooien, waarvan in de meeste gevallen niet veel is overgebleven. Er zijn nog alleen de vergeelde foto's, waarop we ze zien als echte diva's, als sekssymbolen die tot de verbeelding spreken. En met de deelname aan het Gardenia-project hebben ze dat succes nog één keer mogen beleven, want plots stonden ze weer in de schijnwerper, maar ze gaven er ook wat voor terug, want de show is een wervelend spektakel waarin netjes geklede mannen voetje voor voetje hun ware identiteit prijsgeven en zich aan het publiek tonen zoals ze vanbinnen zijn.
De regisseurs Thomas Wallner en Eva Küpper hebben zes van de deelnemers aan Gardenia kunnen overtuigen om voor hun camera plaats te nemen om te praten over hun leven en hun ervaringen en om het camerateam tegelijk in hun privéomgeving toe te laten. In de documentaire worden fragmenten uit de show afgewisseld met gesprekken waarvoor oude herinneringen worden opgehaald en fotoalbums van onder het stof gehaald. Uiteraard kijken de betrokkenen met een zekere mate van nostalgie op hun verleden terug en ze schuwen de intieme details niet. Eentje vertelt over de reis naar Marokko voor de ultieme operatie, een andere over het feit dat hij na z'n carrière weer als man door het leven moest om aan een baantje te komen. Niemand geeft travestieten graag werk, zegt hij met een licht Zeeuws accent. Nu maakt hij de werkkamers van prostituees schoon. En voor alle betrokken is Gardenia een keerpunt in hun leven. Sommigen zijn erdoor uit hun isolement gehaald, anderen geeft het de moed om nog iets van hun leven te maken en op zoek te gaan naar een nieuwe partner. Ik heb drie vaste partners in mijn leven gehad, zegt eentje van hen, de eerste stierf, de tweede pleegde zelfmoord en met de derde liep het mis. Ik heb er de moed niet meer toe…
Gardenia nodigt de kijker uit om medelijden te hebben, maar vooral ook om respect op te brengen voor mensen die door omstandigheden een heel apart leven hebben gehad, omdat ze in het verkeerde lichaam zijn geboren of omdat ze door de natuur van een andere seksuele voorkeur zijn voorzien, situaties waarmee de heteroseksuele maatschappij het moeilijk heeft, want ligt het niet in de menselijke natuur om eenvormigheid na te streven, terwijl de natuur schijnbaar voortdurend experimenteert met de meest diverse vormen en patronen. Of geloven we anno 2015 nog altijd dat wat niet aan onze/de heilige norm beantwoordt een aberratie is die God niet heeft gewild?
Gardenia is een mooi, maar ook een moedig project, vooral vanuit het standpunt van de mannen/vrouwen die op hun oude dag toch nog de moed vinden om hun verhaal te doen.
Gardenia van Thomas Wallner en Eva Küpper is een aandoenlijke en touchante film over mensen die door omstandigheden in een schijnwereld van grootse dromen en bittere ontgoochelingen hebben geleefd en die op hun oude dag nog maar weinig van de aandacht en het succes overhouden. Sommigen hebben er zich bij neergelegd, anderen gaan toch nog op zoek naar de grote liefde of koesteren de leuke momenten. Ooit stonden ze voortdurend aan mijn deur, zegt één van hen, maar dat is jammer genoeg voorbij…
William LIÉNARD
14/12/2015
---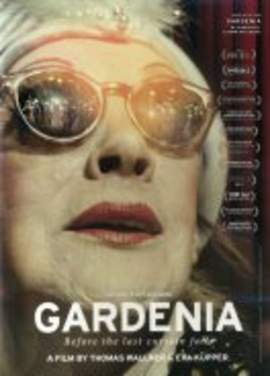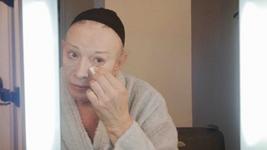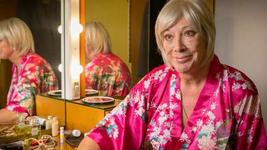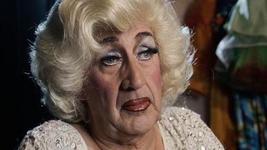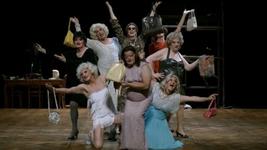 ---