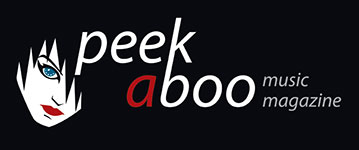 like this documentary review
---
DOMINIQUE MOLLARD
Adrift: People Of A Lesser God
Movie
•
Documentary
Documentary
[66/100]

Simply Media
22/07/2015, Didier BECU
---
This year we were overwhelmed with news about people who make the journey from Africa to Spain or Italy in rickety boats to seek a better life. These refugees are a major problem for European countries, but even worse is the tragedy that they experience themselves. It may seem like a very recent problem, still Dominique Mollard already made a documentary about this subject five years ago.
Adrift: People Of A Lesser God is an extremely bold project, because Mollard went undercover in a boat of refugees. Along with 30 people he defies the dangers of the sea and the painful humiliations that they have to swallow by those who have the power. The arguments of the illegal immigrants often make no sense, yet it is difficult for a Westerner to keep his eyes dry when hearing all the misery these poor sods have endured.
Dominique Mollard made a touching documentary, but because of the difficult conditions (the rough sea or the prohibition of filming), many images are of a lesser quality. That (and the dull narrative voice) are the only minor points of Adrift: People Of A Lesser God.
It is the first time that a filmmaker made a documentary on this subject. If you want to see this hellish, dangerous ride, you can now watch it on DVD. Out on Simply Media.
Didier BECU
22/07/2015
---
Dit jaar worden we overspoeld met nieuwsberichten ove mensen die in krakkemikkige bootjes de tocht van Afrika naar Spanje of Italië maken. De opvang van deze vluchtelingen is een groot probleem voor de Europese landen, maar nog erger is de tragedie die de mensen zelf meemaken. Het lijkt misschien een zeer recent probleem, desalniettemin maakte Dominique Mollard er reeds vijf jaar geleden een documentaire over.
Adrift: People of a Lesser God is een uiterst gedurfde zet, want Mollard ging undercover in een bootje met vluchtelingen mee. Samen met 30 mensen trotseert hij de gevaren van de zee en de pijnlijke vernederingen die ze moeten slikken van zij die de macht hebben. De argumenten van de illegalen houden vaak geen steek, toch is het moeilijk om als westerling je ogen droog te houden bij het horen van de ellende die deze stakkerds moeten doorstaan.
Dominique Mollard maakte een aangrijpende documentaire, maar door de moeilijke omstandigheden (een ruwe zee of het verbod om te filmen) zijn de meeste beelden van mindere kwaliteit. Dat (en de saaie vertelstem) zijn dan ook de enige minpunten van Adrift: People Of A Lesser God.
Het is de eerste keer dat een filmmaker over dit thema een documentaire maakt. Wie deze helse, levensgevaarlijke rit op de beeldbuis wil meemaken, kan bij Simply Media terecht. Nu uit op dvd.
Didier BECU
22/07/2015
---
---