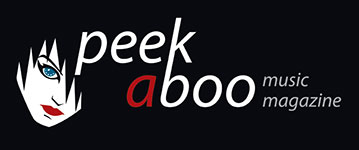 like this cd review
---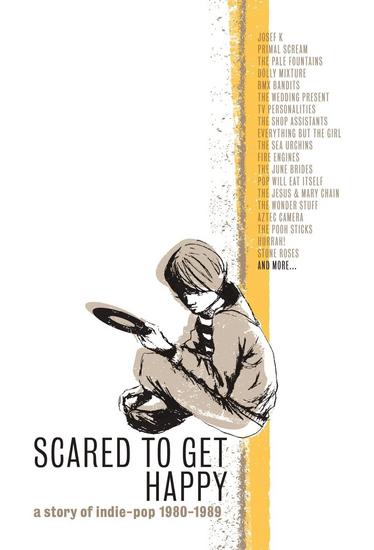 VARIOUS ARTISTS
Scared To Get Happy
Music
•
CD
Indie
[90/100]

Cherry Red Records
22/07/2015, Paul PLEDGER
---
Chronologically arranged over five discs and bolstered by an informative 56-page book, Scared To Get Happy is a simple idea executed with finite detail and lots of love. Not only does it introduce you to an almost-forgotten era of superb British music, most of which slipped under the radar, due to either being on a small indie-label or not having a marketing budget to justify promotion (or both), it tells the rarely-told story of British indie-pop. Not post-punk (although there are one or two close relations to it here), no thrash-metal, little in the way of goth and certainly no dance or club classics, STGH gathers up pretty much any band clothed in cardigans, adorned with bowl-shaped haircuts and geeky facial furniture (glasses, not beards).
The ultimate in not-cool, yet cool because of it, each disc is a reminder of how certain record-labels, whilst not rich with budgets, they were dominant and affluent with talent. Back in the '80s, it wasn't just about the bands - it was about the labels and their locations. Compilers Cherry Red from London (with Jane, Marine Girls, Monochrome Set etc), Waap from East Anglia (Farmer's Boys, Higsons), Kitchenware from the North East (Prefab Sprout, The Daintees) and early Rough Trade (Blue Orchids, Weekend) were early innovators of ramshackle but sweet guitar-pop, placing the UK fairly and squarely at the top of the indie-tree. Belgian boutique imprint Les Disques Du Crepuscule, represented on here by two of their British roster Josef K and Pale Fountains, were the exception to the norm.
From disc to disc, various labels fold or lose the plot, while others jump on board and boss the scene. For example, Creation begins its lengthy reign at the end of the first disc and strengthens its grip throughout the box with tracks from Jesus and Mary Chain, Jasmine Minks, Biff Bang Pow, box-set closers Boo Radleys, the wonderful Weather Prophets and more. For all the cack the label put out during the '90s (with the exception of Oasis who, it has to be said, proved to be quite a find), they filled people's souls consistently during the previous decade. Another organization that lost the plot in the '90s was Factory but, as with Creation, they had an impeachable roster during the '80s. Sure, the more dour portion of their roster is represented on other releases elsewhere (Warners-branded box-sets, LTM and Factory Benelux reissues), so it's great to see the eminently happier James, The Railway Children and The Wake get the nod here.
And of course there's Sarah and Subway Organization from Bristol, the former came good later on with Another Sunny Day, The Sea Urchins, The Orchids etc, the latter boasted Shop Assistants, The Chesterfields and The Soup Dragons to mention but a few. If you thought the South West's capital only spawned angry urban music, cop a load of The Poppyheads' Dreamabout on Sarah or anything on Subway - positively jolly by comparison. Naturally, Rough Trade get a fair number of shouts as well, praise be for Microdisney and Aztec Camera and any compilation with The Woodentops (with pre-RT single Plenty) deserves pride of place.
Early examples of The Stone Roses, The Shamen and Inspiral Carpets brand of psychedelia certainly carried less swagger than their later 'baggy' output with the Inspirals perhaps the unluckiest not to be selling out huge all-dayer festivals like their Ian Brown-fronted counterparts are doing these days. It's also nice to see a few oddities throughout the set - post-Chameleons' offshoot Sun and the Moon deliver the strum-fest that is 'Adam's Song', while the quirky El catalogue gets a nod with Bad Dream Fancy Dress and Would-Be-Goods, a blueprint for kitsch Brit-pop if ever there was one.
The smart book proffers detail upon detail about each and every song in this essential volume, written with feeling and printed to look a bit like a very long, but engaging, Mojo or Uncut review. Compelling stuff.
It would be churlish to mark down a divisive almanac such as this on the basis of its packaging but, seeing as I nearly snapped the first disc trying to prize it from the, frankly evil, plastic tray assembly designed by, I imagine, someone who hates CDs (or doesn't use them), I was already on my guard. I needn't have been - Scared To Get Happy is an enviable paragon of the wistful and the sublime.
This article also appeared also on Flipside Reviews.
Paul PLEDGER
22/07/2015
---