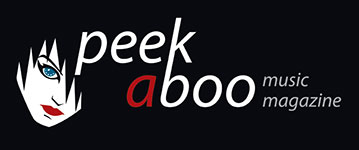 like this documentary review
---
FILMFEST GHENT 2015
Kent Jones: Hitchcock/Truffaut
Movie
•
Documentary
Documentary
[78/100]

Filmfest Gent
20/10/2015, Didier BECU
---
Reportedly Vertigo is the best movie ever (even though many critics mercilessly torn it to shreds on the occasion of the release) and Alfred Hitchcock is hyped as the greatest film director ever, but it took a while before they gave him that title.

Maybe it had something to do with the big mouth of the master of suspense, because the director didn't hesitate to compare the actors with cattle and he gave film critics a hard time too. It was François Truffaut who, as reporter for Les Cahiers du Cinema, changed that. The founder of the nouvelle vague had just made three groundbreaking films (including Jules Et Jim and Les 400 Coups) when he invited the director for an interview that would last eight days. The conversation was not only the basis for a friendship, the French director also wrote a book about Hitchcock which still stands as one of the most important cinematic writings.
Kent Jones made a very interesting documentary about this historic conversation, and filmmakers such as Wes Anderson, Olivier Assayas, Peter Bogdanovich, Arnaud Desplechin, David Fincher, James Gray, Richard Linklater and Martin Scorsese also tell why Hitchcock is the biggest.

You might need some film knowledge to really appreciate this documentary, but if you consider yourself a true cinephile, then you have no excuse not to see this work!
Didier BECU
20/10/2015
---
Naar verluidt is Vertigo de allerbeste film ooit (ook al werd hij bij de release door menig critici genadeloos de grond ingeboord), en Alfred Hitchcock wordt door zowat iedereen opgehemeld als de allergrootste regisseurs ooit, maar het duurde een tijdje vooraleer men hem die titel schonk. Misschien had het wel iets te maken met de grote mond van de master of suspense, want de regisseur deinsde er niet voor terug om de acteurs droogweg met vee te vergelijken en ook de filmcritici hadden het zwaar te verduren. Het was François Truffaut die, als journalist bij Les Cahiers Du Cinema, daar verandering in bracht. De grondlegger van de nouvelle vague had net drie baanbrekende films uit (waaronder Jules Et Jim en Les 400 Coups) en hij nodigde de regisseur uit voor een interview dat in totaal acht dagen zou duren. Het gesprek werd niet alleen de basis voor een vriendschap, maar nadien schreef de Franse regisseur ook een boek over Hitchcock dat vandaag nog altijd geboekstaafd staat als één van de allerbelangrijkste cinematografische schrijfsels.
Over dit historisch gesprek maakte Kent Jones een ontzettend interessante documentaire, en daarnaast vertellen ook cineasten zoals Wes Anderson, Olivier Assayas, Peter Bogdanovich, Arnaud Desplechin, David Fincher, James Gray, Richard Linklater en Martin Scorsese je waarom Hitchcock de allergrootste is.
Je moet misschien wel wat filmkennis hebben om ten volle van deze documentaire te kunnen genieten, maar indien je jezelf als een cinefiel beschouwt, heb je geen enkel excuus om dit werk niet te zien!
Didier BECU
20/10/2015
---