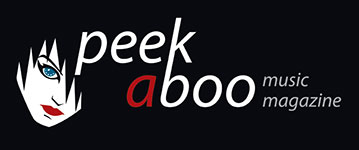 like this book review
---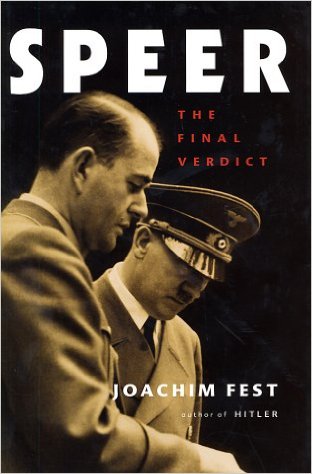 JOACHIM FEST
Speer, The Final Verdict ׀ Speer
Book
Biography
•
Documentary
•
Historical
[100/100]

21/10/2015, William LIÉNARD
---
As Albert Speer is associated with Adolf Hitler, we usually think of him as the creator of the New German Capital. That seems a crazy idea, because the plans for the massive makeover of Berlin were made in the early 40s when any sane person would have sent all available resources to the front. Not so if your name was Hitler. He made big plans and he wanted those plans to be realized at once: a military world power, impressive arenas and gaudy buildings in all major German cities (but also in Linz, Austria) to impress the rest of the world, including the eradication of the Jews. Too much on one fork, one would say, but until his military debacle at Stalingrad (1943), Hitler got away with it.
Albert Speer was a sober man, businesslike and efficient, and after he had met Hitler, he started working on the designs for the new capital. Politics did not interest him, and a member of the Nazi party, he never was. In the entourage of Adolf Hitler, he was the outsider, and the Nazis of the first hour didn't trust him for a penny. But Speer enjoyed the sympathy of the Fuehrer, and thus he was untouchable. Together they sat for hours bent over the plans to realize Hitler's dream, and Speer believed in it, perhaps party because he could already see his own name immortalized for future generations. He was vain and ambitious and he believed in a future for his fatherland, and imagine: a thousand years, not even the Romans had done that...
Less known is the fact that after several conflicts within the top of the Nazi party, Albert Speer was appointed minister of armaments by Hitler. In that capacity, he managed to centralize the armaments industry and to reduce the influence of the various army units, enabling a more efficient planning and production. Even the Luftwaffe, for long an independent fortress, had to give in, because as Adolf Hitler's best friend, Speer soon became one of the most powerful men in the Third Reich and he was even regarded as thé most powerful figure after Adolf Hitler. That their friendship weakened in the last phase of the war, was due to political maneuvers and organizational disagreements. Albert Speer lamented the conflict greatly, and the records show that Adolf Hitler was not happy with the discord between them either. It was due to the fact that very early after his appointment, Albert Speer had proclaimed that the war was lost. Hitler obviously opposed the idea. According to author Joachim Fest, there was a certain gay erotic tension between the two men, with at one side the almost morbid idolatry of Speer for everything that had to do with Hitler, and on the other side, Hitler's respect for the architect he never had become.
But Albert Speer was not only stubborn and determined, he often went against the intentions of Hitler as he thought that the wrong choices were made. Convinced that they were producing materials that were not a necessity, he shut down production units, even though Hitler had given opposite orders, and his entire working life Speer fought for the idea of a total war, by which more citizens would be available for the war industry and the military. Speer was frustrated when he saw that the production of consumer goods was barely reduced (because Hitler did not want to overly offend the population), while the war industry did not have enough laborers and the army had hardly enough recruits. He would only realize that goal at the end of his career, when all the leftovers were scraped together for a lost cause.
One question has never been answered: was Albert Speer aware of the systematic extermination of the Jews. It is a known fact that he visited a concentration camp at least once, but according to witnesses, a show was staged in order to cover up the atrocities. On the other hand, nobody believes that someone from the inner circle of Hitler could have been unaware of what was going on, because during the long winter evenings on the Obersalzberg, Hitler often spoke long and extensively of the race that was undermining the homeland and had to be wiped out. But never has anyone caught the minister of armaments on an offensive statement against the Jews. However, the fact that he was in Berlin to prevent the deportation of Jews, does not mean that he can be depicted as the Berlin Schindler, because Speer just wanted to be efficient and he realized that the removal of highly skilled Jewish workers, would have a negative impact on the planned production increases in the armament industry. Speer has never admitted that he knew what was happening in the concentration camps. Like many Germans, I had suspicions, was the farthest he ever wanted to go. That's strange, because he was the responsible authority for the logistics of the Third Reich and he knew about the trains that went to the camps. Has he ever wondered why they left full and returned empty? What did he think they did with the human cargo in the East? Later, the American officers who had questioned him, claimed that Speer had perfectly prepared his answers during his years with Hitler and taken the necessary precautions to avoid charges of participation in mass murder. Moreover, he had always distanced himself from the activities of the Gestapo and the SS and had avoided any cooperation.
At Nuremberg, Speer was on trial for crimes against humanity, along with the other leaders of the Nazi regime. During the preliminary investigations, he was the only one who cooperated seamlessly with the British and American interrogators, for which he was treated as a traitor by the rest of the accused. Of course he was held responsible for the crimes of the regime, but personally he could not be accused of criminal actions against Jews. For the raids against Jews in Berlin, he had indeed provided the necessary vehicles, but he had not personally participated in the brutal actions. What also played in his favor was the fact that at the end of the war, he had done the impossible to prevent the execution of Hitler's orders to destroy the German industrial complexes and infrastructure. Along with Rudolf Hess he escaped the death penalty and was sentenced by the court to 20 years of imprisonment.
Joachim Fest (1926-2006) is an authority on the Nazis and the Third Reich, and his biography of Adolf Hitler (1989) is a standard. That one day he would take a close look at Albert Speer, comes as no surprise. In his 500-page biography, Fest does not judge. He places available information about Speer beside his autobiographical writings (which the convict wrote during his imprisonment in Spandau), provides commentary, and if necessary, he compares his findings with earlier writings on Speers motives (often written down by Speer's first English and American interrogators), but he never offers binding and/or decisive conclusions, as Speer has ensured that at least part of the truth about his person would never see the light of day.
Speer - The Final Verdict, published by Harcourt - ISBN: 0-15-100556-7
William LIÉNARD
21/10/2015
---
Als Albert Speer in verband wordt gebracht met Adolf Hitler, dan denken we meestal aan zijn opdracht om als architect het nieuwe Berlijn uit de grond te stampen. Nu lijkt dat een waanzinnig idee, want de plannen voor de grootscheepse make-over van de Duitse hoofdstad werden al in de steigers gezet in het begin van de jaren 40 toen elk weldenkend mens alle beschikbare middelen voor de oorlog zou hebben gereserveerd. Maar zo zat Hitler niet in elkaar. Hij zag het groots en hij wilde het allemaal tegelijk: Duitsland uitbouwen tot de militaire wereldmacht, de wereld onderwerpen, in de grote Duitse steden (en in het Oostenrijkse Linz) de macht van z'n Duizendjarige rijk zichtbaar maken via imposante arena's en protserige bouwwerken en tussendoor ook nog even de joden uit laten roeien. Te veel hooi op één vork, zo lijkt het, maar tot z'n militaire debacle in Stalingrad (1943) kwam hij daar vrij goed mee weg.
Albert Speer was een nuchter man, zakelijk en efficiënt en nadat hij met Hitler had kennisgemaakt, begon hij aan de plannen voor het nieuwe Berlijn. Politiek interesseerde hem niet en lid van de nazipartij was hij niet. Is hij ook nooit geworden. In de entourage van Adolf Hitler was hij een buitenbeentje en vooral de nazi's van het eerste uur vertrouwden hem voor geen cent. Maar Speer genoot de sympathie van de Führer en dus was hij onaanraakbaar. Samen zaten ze urenlang over de bouwplannen gebogen om Hitlers droom te realiseren en Speer geloofde erin, te meer omdat hij z'n eigen naam al vereeuwigd zag. Hij was ijdel en ambitieus en hij geloofde in een grootste toekomst voor z'n vaderland en stel je voor, duizend jaar, zelfs de Romeinen hadden het zolang niet uitgezongen…
Wat minder bekend is, is het feit dat Adolf Speer na een aantal conflicten en afrekeningen binnen de nazitop, door Hitler werd benoemd tot minister van bewapening. In die functie slaagde hij erin om de bewapeningsindustrie te centraliseren en te onttrekken aan de invloed van de verschillende legeronderdelen waardoor een efficiëntere planning en productie mogelijk werd. Zelfs de Luftwaffe, die lange tijd uit zijn vaarwater kon blijven, zou zich uiteindelijk naar zijn wil schikken, want als beste vriend van Adolf Hitler groeide hij in de loop der jaren uit tot één van de machtigste mannen van het Derde Rijk en zelfs tot machtigste figuur na Adolf Hitler. Dat die vriendschap in de laatste fase van de oorlog enigszins bekoelde als gevolg van politieke maneuvers en organisatorische onenigheid, betreurde Albert Speer zeer, maar uit de archieven blijkt ook dat Adolf Hitler zelf niet gelukkig was met het feit dat ze uit elkaar waren gegroeid. Dat was het gevolg van het feit dat Albert Speer al zeer vroeg te kennen gaf dat hij de oorlog als verloren beschouwde, wat Hitler uiteraard niet zinde. Volgens auteur Joachim Fest was er sprake van een zekere homo-erotische spanning tussen de beide mannen met aan de ene kant de haast ziekelijke verafgoding van Speer voor alles wat met Hitler te maken had, en aan de andere kant het respect van de man die in hem de volmaakte architect zag die hijzelf nooit was geworden.
Maar Albert Speer was niet alleen koppig en vastberaden, hij ging ook vaak tegen de bedoelingen van Hitler in als hij meende dat de foute keuzes waren gemaakt. Zo liet hij productie-eenheden stilleggen als hij meende dat ze materiaal produceerden waaraan geen behoefte was, ook al had Hitler de opdracht gegeven om dat wél te doen, en z'n hele carrière lang streed Speer voor het idee van de totale oorlog, waardoor veel meer burgers beschikbaar zouden komen voor de oorlogsindustrie en het leger, want tot zijn grote frustratie zag hij dat de productie van consumptiegoederen nauwelijks was teruggeschroefd (wat Hitler wilde vermijden om de bevolking niet te zeer te ontstemmen), terwijl de oorlogsindustrie te weinig handarbeiders ter beschikking had en het leger nauwelijks genoeg rekruten kon aanwerven. Dat doel zou hij pas laat in z'n carrière realiseren toen alle restjes bij elkaar werden geschraapt voor een verloren zaak.
Een vraag die nooit is opgelost is of Albert Speer op de hoogte was van de systematische uitroeiing van de joden. Het is bekend dat hij minstens eenmaal een KZ bezocht, maar volgens getuigen was toen alles in gereedheid gebracht om een heel andere indruk te wekken. Anderzijds wordt weinig geloof gehecht aan het feit dat iemand uit de intieme kring van Hitler niét op de hoogte zou zijn geweest, want tijdens de lange winteravonden op de Obersalzberg, wijdde de Führer vaak lang en uitvoerig uit over het ras dat het vaderland ondermijnde en van de aardbodem moest verdwijnen. Maar nooit heeft men Speer kunnen betrappen op ook maar één foute opmerking aan het adres van de joden. Het feit dat hij in Berlin alles in het werk stelde om te voorkomen dat joden werden gedeporteerd, betekent niet dat hij meteen als een Berlijnse Schindler moet worden afgeschilderd, verre van, want Speer was het alleen maar te doen om de efficiëntie van de door hem opgezette fabrieken en hij besefte dat de verwijdering van goedgeschoolde joodse arbeiders een negatieve impact zou hebben op de beoogde productieverhogingen in de bewapeningsindustrie. Zelf heeft Speer nooit toegegeven dat hij wist wat er in de concentratiekampen gebeurde. Net zoals de vele Duitsers had ik een vermoeden, is het verst dat hij ooit is willen gaan. Dat is vreemd, want hij was als minister verantwoordelijk voor de logistiek in het Derde Rijk en hij wees de treinen toe die voor de transporten naar de kampen werden ingezet. Heeft hij zich nooit afgevraagd waarom ze vol vertrokken en leeg terugkeerden? Wat dacht hij dat er met de menselijke cargo gebeurde in het oosten? Later beweerden de Amerikaanse officieren die hem hadden ondervraagd, dat hij wat dat onderwerp betreft zich perfect had voorbereid en al tijdens z'n carrière in dienst van Adolf Hitler z'n voorzorgen had genomen, nl. door zich op elk moment te distantiëren van de activiteiten van de Gestapo en de SS en elke samenwerking uit de weg te gaan.
In Nurenberg stond Speer uiteraard samen met de andere kopstukken van het naziregime terecht voor misdaden tegen de mensheid. Al tijdens het vooronderzoek was hij de enige die probleemloos samenwerkte met de Engelse en Amerikaanse ondervragers, waardoor hij door de rest als een verrader en nestbevuiler werd behandeld. Uiteraard werd hij medeverantwoordelijk geacht voor de misdaden van het regime, maar persoonlijk konden hem geen strafbare acties tegen joden worden aangewreven. Voor de razzia's in Berlin had hij wel degelijk de nodige voertuigen geleverd, doch hij had niet persoonlijk meegewerkt aan de brutale acties zelf. Wat bovendien in zijn voordeel speelde was het feit dat hij op het einde van de oorlog alles in het werk had gesteld om te voorkomen dat Hitlers bevel om de industriële complexen en de infrastructuur in Duitsland te vernietigen, werd uitgevoerd. Samen met o.a. Rudolf Hess ontsnapte hij aan de doodstraf en werd door het hof veroordeeld tot 20 jaar opsluiting.
Joachim Fest (1926-2006) is een autoriteit inzake de nazi's en het Derde Rijk, en zijn biografie over Adolf Hitler geldt algemeen als een standaardwerk. Dat hij ook Albert Speer onder de loep zou nemen, moet ons dus niet verbazen. Wat de 500 pagina's tellende biografie zo sterk maakt is het feit dat Fest niet oordeelt, maar de beschikbare informatie over Speer naast diens autobiografische geschriften legt (die hij schreef tijdens z'n gevangenschap in Spandau), het materiaal wel degelijk van commentaar voorziet en die soms spiegelt aan wat eerder over Speers beweegredenen is geschreven (vaak door Speers allereerste Engels en Amerikaanse ondervragers), maar nooit vrijblijvende of beslissende conclusies trekt, want Speer heeft ervoor gezorgd dat minstens een deel van de waarheid omtrent zijn persoon nooit het daglicht heeft gezien.
De Nederlandse vertaling is uitgegeven door Aulapocket.nl – ISBN 90-461-2029-5.
William LIÉNARD
21/10/2015
---