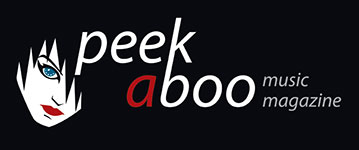 like this cd (ep) review
---
MAIA VIDAL
The Tide
Music
•
CD (EP)
Pop
[65/100]

Crammed Discs
13/12/2015, Wim GUILLEMYN
---
Maia Vidal is an American who mainly lives in Europe (Barcelona, ​​Paris). She already released three albums and recently wrote the song Our Place for the short film Vale. Furthermore, Maia is also a visual artist who directs the clips for her latest singles.

Tide EP consists of material that is taken from her recent album You're The Waves. The song Tide has a very beautiful vocal line. It's an earwig that searches a place in your head. Unfortunately, the rest of the song has almost no substance. The Giuliano Gius Cobelli Remix is much better and surrounds the vocals better. The same can be said about the Ozanremix (Oscar & the Wolf).

In The Bed We Made, Maia's thin and dreamy voice takes you away. Bones is the least polished and the most interesting track. A fine rhythm and great vocals with a pretty chorus. The remix is not of the same level because the chorus is overwhelmed by the effects.

The EP unquestionably shows Maia Vidal talent. It is not perfect yet, but I still see many possibilities for the future!
Wim GUILLEMYN
13/12/2015
---
Maia Vidal is een Amerikaanse die hoofdzakelijk in Europa (Barcelona, Parijs) verblijft. Ze heeft al drie albums uitgebracht en schreef recent nog het nummer Our Place voor de kortfilm Vale. Voorts is Maia ook een visuele artieste die zelf de clips voor haar laatste singles regisseert.
Tide EP bestaat uit materiaal dat uit haar recente album You're The Waves komt.
Het nummer Tide heeft een geweldig mooie zanglijn. Een oorworm die zich moeiteloos in je hoofd nestelt. Helaas heeft de de rest van de song maar weinig om het lijf. De Guiliano Gius Cobelli Remix van het nummer is veel beter geslaagd en omringt de zang beter. Dat geldt ook voor de Ozanremix (Oscar & the Wolf). The Bed We Made zit songgewijs beter in elkaar. Haar ijle en dromerigere stem neemt je zo mee. Bones is misschien wel het minst gepolijste en het interessantste nummer. Een fijn ritme en dito zang met een knap refrein. De remix vind ik minder geslaagd, omdat het refrein door de effecten wordt overspoeld en daardoor zijn catchy karakter en speelsheid verliest.
De ep toont zonder twijfel Maia Vidals talent. Perfect is het nog niet, maar ik zie de mogelijkheid dat dit in de toekomst beter kan!
Wim GUILLEMYN
13/12/2015
---