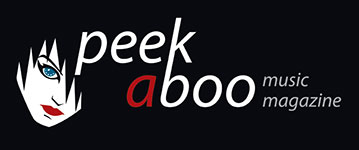 like this concert review
---
GOLDEN EARRING
Five Zero (Antwerpen, De Roma, 09/12/2015)
Concert
11/12/2015, William LIÉNARD
---
Tickets for the concert of Golden Earring in Antwerp's De Roma (capacity: 1,500) were sold out months ago. For a 50-year old band? But this concert was probably no more than a warm-up party, because Golden Earring plays a second concert in the Ziggo Arena in Amsterdam this week, and that concert is also sold out. The difference? Ziggo Arena has a tenfold capacity (17,000)! But singer Barry Hay reassured the audience: this concert is exactly the same as in the Ziggo Arena, for which he got an enthusiastic applause.
Of course, an anniversary concert presupposes a career overview and greatest hits, and that was the intention, although other material was played as well in the two and a half hour set. Back Home, their first number 1 hit in the Netherlands and Flanders, opened the show, followed by Buddy Joe. Because of a break halfway, it was obvious that Golden Earring would keep the hits for the second part of the concert. And so, a selection of lesser known, but no less interesting compositions from the repertoire followed, with a crazed rock 'n' roll version of Just Like Vince Taylor, a splendid performance of In My House, their sixth hit single in the Netherlands and probably only known to fans of the first hour, and then two steamy rockers: Identical and Future, with loud guitars, deep bass tones and bombastic percussion, melodic and varied, because a composition by Golden Earring is rarely straightforward: sound and pace were constantly changing, complemented with strange noises and calculated interruptions to increase the effect. Long Blond Animal could not be absent as an insider tip, followed by Je Regrette, the single from their recent album The Hague (release: 04.12.2015), and then a dark and surprising version of Vanilla Queen, with loud guitars and lots of electronic effects. To conclude the first part, the men of Golden Earring played one of their biggest hits: Twilight Zone (1982).
Half an hour later, the big party started and the fans got what they had come for: Weekend Love (1979), the gorgeous but almost forgotten Another 45 Miles (1969), Going to the Run (1991), the sensitive and wonderful Just a Little Bit of Peace in My Heart (1968), followed by two strong but less well-known compositions, Johnny Make Believe and I Can't Sleep Without You, all performed on electrically amplified acoustic guitars (the bass in Weekend Love was even replaced by a cello), supported by popping percussion. For To Turn the World Around (1989) and The Devil Made Me Do It (1982), the electric guitars were introduced again and the Dutch music fans around me were completely thrilled. But then they had not yet heard When The Lady Smiles (1984), making everybody go mad, followed by the equally catchy Heartbeat and the indestructible hits Bombay, Ce Soir and a 20 minute version of Radar Love, in which bassist Rinus Gerritsen and drummer Cesar Zuiderwijk could prove their mastery. I have seldom witnessed such an explosion of emotions.
Naturally, Golden Earring could not leave without encores: That's Why I Believe, with a Doe Maar-like reggae passage, a hard and raw version of She Flies on Strange Wings (1971), and finally Holy Holy Life (1971), the perfect ending...
Playlist:
1 Back Home
2 Buddy Joe
3 Just Like Vince Taylor
4 In My House
5 Identical
6 Future
7 Long Blond Animal
8 Je Regrette
9 Vanilla Queen
10 Twilight Zone
1 Weekend Love
2 Another 45 Miles
3 Going to the Run
4 Just a Little Bit of Peace in My Heart
5 Johnny Make Believe
6 I Can't Sleep Without You
7 Turn the World Around
8 The Devil Made Me do It
9 When the Lady Smiles
10 Heartbeat
11 Bombay
12 Ce Soir
13 Radar Love

Encores:
1 That's Why I Believe
2 She Flies on Strange Wings
3 Holy Holy Life
William LIÉNARD
11/12/2015
---
Wie tickets wilde voor het concert van Golden Earring was eraan voor de moeite, want het concert in de Antwerpse De Roma (capaciteit: 1500) was al maanden geleden helemaal uitverkocht. Wie doet het ze na na een carrière van 50 jaar? De Rolling Stones misschien, want die bestaan volgend jaar 55 jaar! Maar voor Golden Earring was het concert in Antwerpen beslist niet meer dan een opwarmertje, want deze week staan ze ook nog in de Ziggo Arena in Amsterdam, en ook dat concert is compleet uitverkocht. Het verschil? De Ziggo Arena heeft een tienvoudige capaciteit (17,000)! Maar Zanger Barry Hay liet er geen misverstand over bestaan: dit concert is precies hetzelfde als in de Ziggo Arena, deelde hij het publiek mee, wat op een enthousiast applaus werd ontvangen.
Een jubileumconcert veronderstelt uiteraard een carrièreoverzicht én de grootste hits, en dat was ook de bedoeling, al liet de twee en een half uur durende set nog voldoende ruimte voor ander materiaal uit de lange carrière van Nederlands glorie. Back Home, hun eerste nummer 1-hit in Nederland en Vlaanderen, mocht de spits afbijten, maar die hebben wij jammer genoeg gemist, want ondanks het feit dat we omstreeks 20.10 uur aan De Roma verschenen, bleek dat niet voldoende om tegen 20.30 uur in de buurt van het podium te staan. Aan de vrijwilligers die de tickets controleren lag het zeker niet, want die mensen deden hun uiterste best. Hier is veel meer sprake van een slechte organisatie en een mate van amateurisme, of gewoonweg van gebrek aan respect voor de klant. Wie z'n jas nog in vestiaire wilde afgeven, het toilet bezoeken of consumptiebonnen ophalen, die miste wellicht ook Buddy Joe, want in de inkomhal van De Roma was de verwarring op dat moment nog compleet. In de voorbije 20 jaar heb ik veel concerten gezien, van Amsterdam tot Madrid en van Londen tot Berlijn, nooit heb ik degelijke toestand meegemaakt op minder dan een halfuur voor de aanvang van een concert!
Omdat er sprake was van een pauze, was het meteen duidelijk dat Golden Earring z'n beste kruid voor het tweede deel van het concert zou bewaren. Er werd dus gekozen voor een selectie minder bekende, maar daarom niet minder interessante composities uit het repertoire, met een hitsige rock'n roll-versie van Just Like Vince Taylor, een prachtige uitvoering van In My House, hun zesde hitsingle in Nederland en wellicht alleen bekend bij de fans van het eerste uur, en dan twee stomende rockers, nl. Identical en Future, met luide gitaren, diepe bastonen en bombastisch slagwerk, melodisch en zeer gevarieerd, want een compositie van Golden Earring is zelden rechttoe rechtaan: het geluid verandert voortdurend en het tempo zo mogelijk nog veel vaker, met vreemde geluidjes tussendoor en berekende onderbrekingen om het effect te verhogen. Long Blond Animal mocht uiteraard niet ontbreken als geheimtip uit hun repertoire, gevolgd door Je Regrette, de single uit hun recente album The Hague (release: 4/12/2015), gevolgd door een donkere en verrassende versie van Vanilla Queen, met luid gitaarwerk, maar ook heel veel elektronische geluiden. Ter afsluiting van het eerste deel serveerden de mannen van Golden Earring opnieuw één van hun grote hits: Twilight Zone uit 1982.

Een halfuurtje later kon het grote feest beginnen en de fans kregen waarvoor ze gekomen waren: Weekend Love (1979), het bloedmooie maar haast vergeten Another 45 Miles (1969), Going to the Run (1991), het gevoelige en wondermooie Just a Little Bit of Peace in My Heart (1968), gevolgd door twee sterke maar minder bekende composities, nl. Johnny Make Believe en I Can't Sleep Without You, allemaal uitgevoerd op elektrisch versterkte akoestische gitaar (voor Weekend Love was de basgitaar zelfs vervangen door een cello), gesteund door ploffend slagwerk. Voor Turn the World Around (1989) en The Devil Made me do It (1982) werden de elektrische gitaren weer tevoorschijn gehaald en de Nederlandse muziekfans in mijn buurt gingen nu echt helemaal uit de bol. Maar toen hadden ze When the Lady Smiles (1984) nog tegoed, waardoor de zaal unisono uit z'n bol ging, gevolgd door het al even aanstekelijke Heartbeat, en de niet kapot te krijgen hits Bombay, Ce Soir en uiteindelijk een 20 minuten durende versie van Radar Love, waarin bassist Rinus Gerritsen en drummer Cesar Zuiderwijk hun meesterschap mochten bewijzen. Ik heb zelden een zaal op een dergelijke manier zien ontploffen.
Uiteraard kon Golden Earring niet vertrekken zonder encores: Thats's Why I Believe, met een Doe Maar-achtige reggaepassage, een harde en rauwe versie van She Flies on Strange Wings en ten slotte Holy Holy Life (allebei uit 1971), de perfecte afsluiter…
William LIÉNARD
11/12/2015
---
---