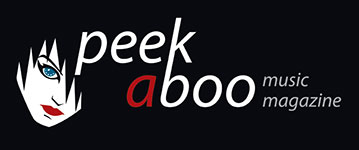 like this article review
---
ELS MORTELMANS (KONER)
Ten Albums That Changed My Life
Article
10/12/2015, Didier BECU
---
Recently, the Belgian duo Koner released its newest (great) single Die Babbie. After a short fall break, Peek-A-Boo starts again its series with the ten albums that changed a life, and this time we interrogated Els of Koner!
1. QUEEN - Made in Heaven
What a band! Wonderful music, lyrics and performances. Their songs are still milestones and nobody does what Freddy did: for me he is one of the few artists who sings his lyrics with a lot of feeling. Too Much Love Will Kill You is my favorite ballad: I still gives goose bumps every time I hear that song.
2. MICHAEL JACKSON - This Is It
In 2009, I went to the movies with my mom to see the documentary This Is It. Although I already was a fan of Michael, it impressed me. Watching him behind the scenes (music, song, dance) has enhanced my respect for him. From childhood on he was an accomplished artist on stage and he has an incredible sense of rhythm. He was truly a phenomenon and I often listen to his music.
3. DAS POP - Das Pop
In 2012, I saw Das Pop live at De Coupurefeesten (festival in Belgium-ed.). I immediately was sold: the varied songs and the flair that goes with it: wow! Das Pop earns a place next to Belgian waffles, chocolate and the Atomium; known all over the world! I hope that I'm able to see them on stage someday.
4. ABBA - The Visitors
At the elementary schoo,l I was befriended with a girl who, just like me, was keen on ABBA. We learned the lyrics without understanding what they were about, but who cares, we could sing our favorite songs. To me The Visitors is an album that demonstrates versatility, maturity, mystery, expertise and much more. Each song is a story in itself, but my favorite is The Visitors, because it has something menacing and bizarre.
5. Madonna - Madonna (The first album)
Madonna has balls and she wasn't born with them, she had thosev from the beginning of a very varied career. She is a role model for young girls, for the old fans who grew up with her, but also for many artists. Holiday, Borderline and Lucky Star are still my favorites, because I danced a lot on those songs in nightclubs. Another very versatile artist!
6. BARBRA STREISAND - Timeless: Live in concert
The only singer who sings with such ease that you would almost think you also can do it yourself. Need I say more?
7. THE BEACH BOYS - Smiley Smile
The Beach Boys is the favorite band of my oldest brother Wim, and so I got to know their music. Their music, thanks to the voice of Brian Wilson, always attracted me. This album is a winner because it is so unique: bizarre, free, spontaneous and psychedelic. My absolute favorite is Heroes and Villains and that has much to do with the vocals. Love it!
8. VARIOUS ARTISTS - Xanadu Soundtrack
Despite the fact that Xanadu was not a success and the negative criticism that it got, for me it is still one of the best musical films ever. Olivia Newton-John and Gene Kelly, two icons (vocals, dance) and the rock music of ELO are the reason. ELO can tempt me again and again with its great rock music and the fine lead and backing vocals. The soundtrack is a real joy to listen to and indeed lovely to sing along.
9. DAFT PUNK - Homework
This French band found the perfect balance between different musical styles and often comes up with innovative tracks that are an inspiration for their colleagues. I often used tracks from this album in my former DJ sets and maybe we'll do them again when Peter and I play as Koner. My favorite track is Rock 'n roll.
10. CHEMICAL BROTHERS - Brotherhood
Electronic music that I completely love. For me, this album oozes a lot of strength from the aggression of the music, the song and the lyrics. Delicious!
Didier BECU
10/12/2015
---
Onlangs bracht het Belgische duo Koner de knappe single Die Babbie uit. Na een korte herfstpauze start Peek-A-Boo opnieuw met de tien albums die een leven veranderen, van Els van Koner bijvoorbeeld!
1. QUEEN - Made in Heaven
Wat een band! Prachtige muziek, teksten en performances! Hun songs blijven gewoon steengoed en niemand doet het Freddy na: voor mij één van de weinige artiesten die zijn teksten met zoveel gevoel zingt. Too Much Love Will Kill You is mijn favoriete ballade: ik krijg nog elke keer kippenvel bij het horen van die song.
2. MICHAEL JACKSON - This is it
In 2009 ben ik samen met mijn mama de documentaire This Is It in de bioscoop gaan zien en die heeft een zeer diepe indruk op mij gemaakt, hoewel ik al een fan van Michael was. Hem achter de schermen aan het werk zien (muziek, zang, dans) heeft mijn respect voor hem nog vergroot. Van kindsbeen af stond hij op een podium als een volleerd artiest en daar hoorde hij thuis met zijn ongelooflijk gevoel voor ritme. Hij was echt een fenomeen en ik luister nog vaak naar zijn muziek.
3. DAS POP- Das Pop
In 2012 heb ik Das Pop live zien optreden op de Coupurefeesten. Ik was onmiddellijk verkocht; de gevarieerde machtige nummers en de flair waarmee ze gebracht werden: wow! Das Pop verdient van mij een plaats naast de Belgische wafels, chocolade en het Atomium; bekend over de hele wereld! Ik hoop ze ooit nog eens aan het werk te kunnen zien.
4. ABBA - The Visitors
Op de lagere school was ik bevriend met een meisje dat net als ik in de ban was van ABBA. We leerden de teksten vanbuiten zonder te verstaan waarover het ging, maar wie maalt daarom, we konden onze favoriete nummers wel meezingen. The Visitors is voor mij een album dat getuigt van veelzijdigheid, volwassenheid, mysterie, deskundigheid en zoveel meer. Elk nummer is een verhaal op zich, maar mijn favoriet is The Visitors omdat het iets dreigends en bizars heeft.

5. MADONNA– Madonna (The first album)
Madonna heeft ballen aan haar lijf en die heeft ze niet gekweekt, maar had ze al van in het begin van haar muzikale, zeer gevarieerde carrière. Ze is een rolmodel voor jonge meisjes, voor de oudere garde die met haar is opgegroeid, maar ook voor veel artiesten. Holiday, Borderline en Lucky Star behoren tot haar eerste nummers, maar zijn nog steeds mijn favorieten omdat ik er zelf veel op gedanst heb in discotheken. Alweer een zeer veelzijdige artieste!

6. BARBRA STREISAND - Timeless: live in concert
De enige zangeres die met zulk een gemak zingt dat je bijna zou denken dat je het zelf ook kan. Need I say more?

7. THE BEACH BOYS - Smiley Smile
The Beach Boys is de favoriete band van mijn oudste broer Wim, en zo heb ik hun muziek leren kennen. Hun muziek, mede dankzij de stem van Brian Wilson, heeft me altijd bekoord. Dit album is een topper omdat het zo uniek is: bizar, vrij, spontaan en psychedelisch. Mijn absolute favoriet is Heroes and Villains en dat heeft veel te maken met de koortjes. Love it!

8. VARIOUS ARTISTS - Xanadu Soundtrack
Xanadu is, ondanks het feit dat het geen succes was en de negatieve kritiek die het kreeg, voor mij nog steeds één van de beste muzikale films ooit. Olivia Newton-John en Gene Kelly, twee iconen (zang, dans) en de rockmuziek van ELO zijn daar de reden van. ELO kan me keer op keer bekoren met zijn grootse rockmuziek en de heerlijke lead- en backin vocals. De soundtrack is een echt feest om naar te luisteren en trouwens heerlijk om mee te zingen.
9. DAFT PUNK - Homework
Deze Franse band heeft de perfecte balans gevonden tussen verschillende muziekstijlen en brengt vaak vernieuwende nummers uit die een bron van inspiratie zijn voor collega's. Ik verwerkte vaak tracks uit dit album in mijn vroegere DJ-sets en misschien komen die opnieuw aan bod als Peter en ik samen zullen draaien als Koner. Mijn favoriete track is Rock 'n roll. Het nummer is prachtige opgebouwd en sleept je volledig mee.

10. CHEMICAL BROTHERS - Brotherhood
Elektronische muziek waar ik enorm van hou. Voor mij straalt dit album enorm veel kracht uit door de agressie van de muziek, de zang en de teksten. Heerlijk!
Didier BECU
10/12/2015
---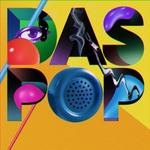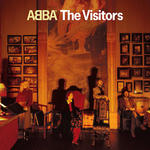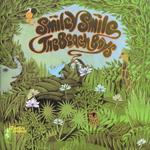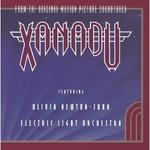 ---