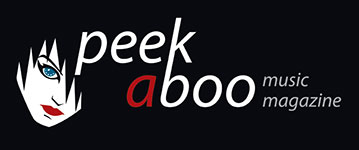 like this single (digital) review
---
OST+FRONT
Ikarus
Music
•
Single (Digital)
Industrial Metal
•
Neue Deutsche Härte
[94/100]

Out Of Line
03/08/2020, Jurgen BRAECKEVELT
---
Ikarus, creature from legends, crashed into the sea. Guilty? The sun that melted the wax from Icarus' wings as he flew too close to it, against Daedalus' advice.
With this single Ost + Front brings back the legend firmly! With deafening guitars, pounding beats and in yet again a very intense and more than overwhelmingly impressive way. Another first class release for the industrial metal genre. This single is a taster for the upcoming album Dein Helfer in der Not.
We know from previous Ost + Front releases they can hand out very sturdy uppercuts, but this one goes for an immediate knockout. As a precursor for the next round we are therefore looking forward very much to the full album that will be released on July 31, 2020.
Jurgen BRAECKEVELT
03/08/2020
---
Ikarus. Het wezen uit de legende stortte neer in de zee. Schuldige: de zon die de wassen vleugels liet smelten omdat Ikarus, tegen de raad van Daedalus in, tóch te dicht tegen de zon aan vloog.
Ost-Front haalt de legende terug. En hoe. Met oorverdovende gitaren, beukende beats en op een alweer heel intense en meer dan overweldigend indrukwekkende manier. Dit is weer meer dan eerste klasse in het industriële metal-genre. Het is een voorproefje van het aankomende album Dein Helfer in der Not.
We weten van voorgaande releases dat Ost+Front heel stevige uppercuts kan uitdelen, maar dit is er eentje die gaat voor een onmiddellijke knock-out. Als voorbode voor een volgende partij kijken we dan ook uit naar het full album dat op 31 juli 2020 wordt gereleased.
Jurgen BRAECKEVELT
03/08/2020
---