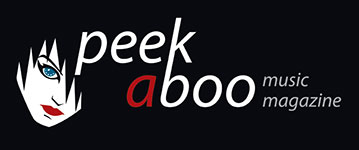 like this cd review
---
DIE PERLEN
Zurück
Music
•
CD
Electro Pop
•
Neue Deutsche Härte
•
Punk
[77/100]

Emmo.biz
14/03/2013, Didier BECU
---
I usually don't care a lot about what other people say about records or bands. Not because I'm the all seeing eye, but music is such a diverse thing. What one person love will be hated by someone else and vice versa. But still, when I went to the recordshop (Wool-E for your information), the owner told me that Die Perlen sound very much like their countrymates Stereo Total. And look, once I put the cd from Die Perlen into my player I could only agree on this. Die Perlen are a very fine example of self-made pop. Just like Welle:Erdball who are using their old Commodore C64, this German duo are working with an old Atari and the result is a blast!
According to Die Perlen they're making telektroponk. How silly the description may sound like, it's nonetheless the right one. They claim that Zurück is their best album so far. Of course there isn't one band in the universe who'll say their latest offering is not, why else would they create it?
But good, you still need to know how they sound like, not?.If you're German speaking then you probably will be rolling on the floor because of their hilarious lyrics. They criticize our society, but it's always done with a smile. Cynical anarchopunks who use the sound of the 80's even if they once made a song named I Hate The 80's.
Musically it's a bit of everything, but if you can imagine how a genius blend of punk, Neue Deutsche Welle, disco and electronics sound then you have Die Perlen.
In Germany lots of journalists (and more important lots of musiclovers) are already convinced by their art, so now it's your turn. Yes, it's certainly the way we like it! Must be on your wishlist by now!
Didier BECU
14/03/2013
---