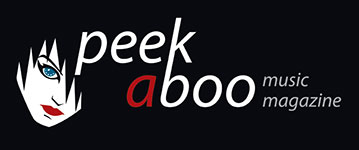 like this cd / digital review
---
STRUGGLER
Wilma (Determinated Protector)
Music
•
CD / Digital
Post Punk
•
Punk
[89/100]

Vitarka Records
21/08/2020, Jurgen BRAECKEVELT
---
Over 40 years, the Belgian punk band Struggler has been ravaging the music scene. This Hamont (city in Belgium) band has been around since 1979. Since then, the band has played many venues and blown the roof off with their tight guitar sound, which situates between heavy primeval punk, post punk and punk rock of the most excellent kind. They now present us a new 8-song record as a gift christened Wilma (Determinated Protector).
It is sometimes said time does not seem to affect everybody. This certainly seems to stand for Struggler. In 2017, after a significantly quiet productivity period of a bit less than 20 years, their "comeback" album The Gap had already showed that the band was still alive and kicking. A couple of old songs got a new look but also some new songs saw the light of day. Now there is this new kick-ass album to blow you from your feet. Anyone who has seen them live before knows that their performances are like an explosion of drive, passion for punk with a firm energy punch. Frontman René Hulsbosch and his colleagues don't seem to be affected by time at all. They still demolish venues, figuratively speaking, and it is not uncommon for us to see René taking the stage like a madman or torturing his guitar while rolling on the stagefloor. Without any exaggerated attitude, but purely to the core. We might conclude Punk music is apparently quite healthy.
Wilma, 8 songs, 8 times joy. With every listening even more than the previous one. 'Big Victory', you can't think of a more appropriate opening title. Sturdy guitars with a lingering sound make their way to your eardrums and remain true to their punk sound and straightforward style without any doubt.
We don't like labeling, because it somehow dishonors what a band does. This is simply Struggler! A quiet intro, some raging, then again a bit more modesty. Shoegaze moments that take you back to what some of those psychedelic bands from the seventies of the previous millennium did. Wilma has it all.
The track 'Persecute' exudes post-punk, immersive and causing goosebumps. It penetrates deeply, you no longer listen but actually feel the music. 'The Blame' surprises you with such an intense, intimate atmosphere. And what about the really sublime guitar solo work which is presented on this album and which drifts away from the pure riff-driven primeval punk as we know it. But what the fuck: if you master this technically it elevates the music to an even higher level, then we can only be thankful for so much passion and beauty. It is really one of my favorites on this great album.
But it can also be more modest like "Shadow", almost a ballad that turns into a majestic finale full of guitar violence. Noise? What Noise? No noise a solid uppercut from the guitar amps!
Struggler is still inspiring, just as much as 40 years ago! Time stood still, time is irrelevant. It's all relative, and Struggler? Well they give you a blast. With every listen you get more and more captivated by the power of Wilma!
Jurgen BRAECKEVELT
21/08/2020
---
Al meer dan 40 jaar teistert de Belgische punkband Struggler de muziekscène. De band uit Hamont bestaat sinds 1979. De band speelde menige zaal compleet murw met hun strakke gitaarsound op het spectrum tussen stevige oerpunk, postpunk en punkrock van de uitmuntende soort. We krijgen nu een 8 songs tellende nieuwe plaat cadeau die Wilma (Determinated Protector) gedoopt werd.
Men zegt soms dat de tijd op sommigen geen invloed lijkt te hebben. Dit gaat voor Struggler zeker op. In 2017, na een toch beduidend stillere periode van net geen 20 jaar, liet hun album The Gap al voelen dat de band er nog stond. Een paar oude songs kregen een nieuw jasje en een paar nieuwe nummers zagen het daglicht. Nu is er het nieuwe album, een mokerslag van jewelste. Wie hen al live zag wéét dat het één explosie is van gedrevenheid, passie voor de punk en energie om u tegen te zeggen. Frontman René Hulsbosch en de zijnen lijken totaal geen last te hebben van de jaren. Ze slopen figuurlijk zalen en niet zelden zien we René als een bezetene het podium innemen of al rollend on stage zijn gitaar folteren. Zonder overdreven attitude, maar puur tot in de kern. Punk is blijkbaar vrij gezond, zouden we kunnen concluderen.
Wilma. 8 songs. 8 keer genieten. Elke luisterbeurt méér dan de vorige. Big Victory. Een meer toepasselijke songtitel als opener kan je niet bedenken. Stevige gitaren met een slepende sound banen zich een weg naar je trommelvliezen. Ze blijven trouw aan hun punk-sound en rechttoe rechtaan-stijl zonder omzien.
We houden niet van labelen. Want dat doet oneer aan wat een band doet. Dit is gewoon Struggler. Een zachte intro, scheuren, dan weer wat meer ingetogenheid. Shoegaze-passages die je terugbrengen tot wat psychedelische bands uit de seventies van het vorige millennium deden. Wilma bevat het allemaal.
Persecute ademt postpunk uit. Meeslepend en kippenvel veroorzakend. Het dringt diep door. Je luister niet langer maar voélt de muziek. The Blame overvalt je ook met zo'n intense, intiem aandoende sfeer. En wat te denken van het echt wel sublieme gitaarsolowerk, dat op dit album aanwezig is en wegebt van de pure riffgedreven oerpunk die we kennen. Maar what the fuck: als je dit technisch zo beheerst en als het de muziek tot een nog hoger niveau verheft, dan kunnen we alleen maar dankbaar zijn voor zoveel passie en schoonheid. Het is één van mijn favorieten op dit geweldige album.
En het mag ook zachter met Shadow, een bijna-ballade zo lijkt, die ontaardt in een majestueuze finale vol gitaargeweld. Noise. What Noise? No noise at all maar een stevige rechterhoek vanuit de gitaarversterkers.
Struggler begeestert na 40 jaar nog steeds evenzeer. De tijd stond niet stil. De tijd heeft geen impact. Het is allemaal relatief en Struggler? Die geven je een oplawaai van jewelste. Bij elke luisterbeurt geraak je meer en meer in de ban van de kracht van Wilma.
Jurgen BRAECKEVELT
21/08/2020
---