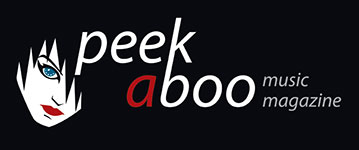 like this cd review
---
SHE HATES EMOTIONS
Melancholic Maniac
Music
•
CD
Synth Wave
[87/100]

Out Of Line
15/07/2020, Jurgen BRAECKEVELT
---
Blood is thicker than water … Another new project has sprung from the talented mind of Chris Pohl. And no, it doesn't always have to sound like more of the same. From Seelenkrank to Tumor to Terminal Choice, Blutengel and Miss Construction: they all seem to have a different approach. Although some are musically close together, they are all still very different. With She Hates Emotions Pohl opens a new chapter, one of synth wave / eighties. Albeit that he remains within the known subjects and themes. In Pohl's own words: "The songs deal a lot with the fear of being abandoned or with loneliness in general, with love and death."
I was very curious to learn what sound I would get served. As a fan of Pohl's broad spectrum of projects and styles my expectations were of course high. 'She's A Dreamer' opens this album named Melancholic Maniac. Very minimalist, a bit bombastic and far from what we are used to get from him. A genuine musical opener with a deep bass synth line and spars melody.
"So is this another Blutengel album, in a different package?" is what I thought for a second while listening to 'Edge Of The Night'. Although the arrangement seem a lot less complicated and the song is melancholic and catchy, it still tends towards the latter project… Still, after several listening sessions, it is noticeable that it tends to sound more minimalistic if you would leave the rhythm section out. Because that is what still makes it sound a bit like his well-known dark pop. Something which does not detract from the fact that it is a good song.
And then we fall back to really nice, rather minimalist synth wave with a very clear eighties edge. Very dry, rather analog sounding rhythms, a bass line and a few synth-keys. 'The Final Dance' takes us all the way back to the eighties. Only the vocals tell that it is indeed Chris Pohl who leads the troops, while in the chorus it becomes again a bit more poppy.
'See The Light' and 'Turn Back Time' are two more of those eighties classics. Musically a real throwback in time. The arrangement is so simple in terms of instrument use, while the drums seems to come from an old drum machine. It is nice to see Pohl really wants to pay tribute to the early days of synth wave. He himself says that in those years his musical paths became clear. Sincethose days he has followed his own path, but now wants to pay tribute to the style that helped shape it. How beautiful is that !?
'Ghost Town' is one of those songs that sticks with me. A little more danceable and uptempo, but the synths make it feel very "retro" again.
I can only conclude that I am pleasantly surprised by this twelve track album. It is not the primal synth-wave as such, but Pohl succeeds with this project to pay a fair tribute this genre. It shows yet another side of the man, delivering another strong album with it. She Hates Emotions breaths emotions, and this is what makes music in general powerful for me!
Jurgen BRAECKEVELT
15/07/2020
---
Bloed kruipt waar het niet gaan kan. Aan het toch wel met enige muzikaliteit behepte brein van Chris Pohl is nog maar eens een nieuw project ontsproten. het is niet zo dat hij steeds uit hetzelfde vaatje tapt. Van Seelenkrank over Tumor, naar Terminal Choice, Blutengel en Miss Construction: ze zijn allemaal op een andere leest geschoeid. Hoewel sommige muzikaal vrij dicht op elkaars huid zitten, zijn ze toch steeds anders. Met She Hates Emotions trekt Pohl een voor hem nieuw register open, dat van de synthwave/eighties. Zij het dat hij qua thematiek blijft bij de gekende onderwerpen. In Pohl's eigen woorden: "The songs deal a lot with the fear of being abandoned or with loneliness in general, with love and death".
Ik was heel nieuwsgierig naar welke sound ik voorgeschoteld zou krijgen. Als fan van Pohl's brede spectrum aan projecten en stijlen was mijn verwachting hoog. She's A Dreamer opent het album dat de naam Melancholic Maniac kreeg. Heel minimalistisch, weinig bombast en veraf van wat we doorgaans gewoon zijn. Een puur muzikale opener met een diepe bas-synthlijn en een zuinige melodie.
'Dan toch een Blutengel-album, in een andere verpakking?' dacht ik bij het beluisteren van Egde Of The Night. Hoewel het arrangement een stuk minder ingewikkeld is en de song melancholisch en catchy, neigt het er wat naar… Toch valt na verschillende luisterbeurten op dat het minimalistisch klinkt als je er de ritmesectie uit zou laten. Want het is enkel die laatste die het op de gekende darkpop laat lijken. Wat niéts afdoet aan het feit dat het een goede song is.
En dan valt het terug op echt wel lekkere, vrij minimalistische synthwave, met een heel duidelijk eighties-randje. Kurkdroge, eerder analoge ritmes, een baslijntje en een paar noten synth. The Final Dance keert al helemaal terug naar de eighties. Enkel de zang laat je nog weten dat het hier wel degelijk Chris Pohl is die de rangen aanvoert. In het refrein wordt het weer wat meer poppy.
See The light en Turn Back Time zijn ook twee van zulke eighties-krakers. Muzikaal gezien een worp terug in de tijd. Het arrangement is zo eenvoudig qua instrumenten en de ritmesectie lijkt uit een oude drummachine te komen. Toch wel fijn om te zien dat Pohl ook echt een ode aan de begindagen van de synthwave wil brengen. Hij vertelt zelf dat in die jaren zijn muzikale paden zichtbaar werden. Hij is zijn eigen pad gevolgd, maar wil nu een eerbetoon brengen aan de stijl die hem mee gevormd heeft. Hoe mooi is dat!?
Ghost Town is een nummer dat bij mij blijft hangen. Iets meer dansbaar en uptempo, maar de synths maken het toch weer 'retro'.
Ik kan niet anders dan vaststellen dat ik blij verrast ben door dit twaalf songs tellende album. Het is niet de oer-synthwave, maar Pohl brengt er wel degelijk een ode aan. Het toont nog maar eens een andere kant van de man en hij levert er een sterk album mee af. She Hates Emotions lééft emoties. En dat is wat muziek voor mij krachtig maakt.
Jurgen BRAECKEVELT
15/07/2020
---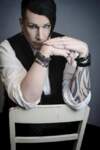 ---