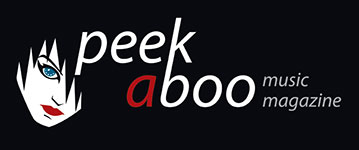 like this cd / vinyl / digital review
---
THE SPECIALS
Encore
Music
•
CD / Vinyl / Digital
Dub/Roots/Reggae
•
Punk
•
Reggae
[95/100]

Universal Music
11/02/2019, Kevin BURKE
---
They are back as if they never went away.
The Specials return with a new album, 'Encore', their first in two decades, that venomous delivery which spat at Thatcher's Britain in 1981 with the eerie but effective 'Ghost Town' is still very much alive and like a good wine has simply improved with age. The Specials are just as relevant in this modern-day political climate as they were forty-years ago when they first started.
The numbers may have dwindled within the band to a solitary three through death and defection but, the original-ideals are still very in-place and vibrantly pumping through the music.

'Encore' has moments of brilliance, those moments are when the band move forward without leaning heavily on the past. That old, original-sound was always going to be a hurdle with only three of the first incarnation left, but the stylish delivery of 'Encore' defies critics, transcending what was originally thought possible by this band.

The statement of intent comes headfirst from the first strains of 'Black Skin Blue Eyed Boys'. A fusion of latin, reggae and disco fire the shot of reinvention for the twenty-first century. Though we are flung back to 1979 with the sublime 'Vote For Me', a nod to past adventures with lyrics that resonate in this modern climate.
"You're all so drunk on money and power
Inside your Ivory tower
Teaching us not to be smart
Making laws that serve to protect you".
However, Terry Hall is at his most defiant when it comes to speaking out on issues such as mental health, a highlight of 'Encore' is 'The Life And Times (Of A Man Called Depression)'. When The Specials shine brightest when they are hammering home a message, such as in 'The Ten Commandments'. An overhaul of Prince Buster's sixties-single 'Ten Commandments of Man' where the spotlight shifts to guest-vocalist Saffiyah Khan, the twenty-one-year old activist who faced down an EDL facist wearing a Specials t-shirt.

Closing these fresh ten-tracks is the eerie and stark 'We Sell Hope'. A reflective track, haunting and beautiful in its construction, hitting at the core of modern sentiments surrounding skin-color and acceptance as the world becomes a smaller place.

'Encore' is not so much a return to musical form but an extension of where The Specials are heading, at times leading past glories in the rear-view mirror to advance onto new ground. A poignant start to the year marking the forty-years since their original incarnation.
Tracklist:
CD One
Black Skin Blue Eyed Boys
B.L.M.
Vote For Me
The Lunatics Have Taken Over The Asylum
Breaking Point
Blam Blam Fever
The Ten Commandments
Embarrassed By You
The Life And Times Of A Man Called Depression
We Sell Hope
CD Two
Gangsters (Recorded live at Le Bataclan, Paris, 30th November 2014)
A Message To You, Rudy (Recorded live at Le Bataclan, Paris, 30th November 2014)
Nite Klub (Recorded live at The Troxy, London, 16th November 2016)
Friday Night, Saturday Morning (Recorded live at Le Bataclan, Paris, 30th November 2014)
Stereotype (Recorded live at Le Bataclan, Paris, 30th November 2014)
Redemption Song (Recorded live at The Troxy, London, 16th November 2016)
Monkey Man (Recorded live at Le Bataclan, Paris, 30th November 2014)
Too Much Too Young (Recorded live at The Troxy, London, 16th November 2016)
Enjoy Yourself (It's Later Than You Think) (Recorded live at Le Bataclan, Paris, 30th November 2014)
Ghost Town (Recorded live at Le Bataclan, Paris, 30th November 2014)
All The Time In The World (Recorded live at The Troxy, London, 16th November 2016)
Kevin BURKE
11/02/2019
---