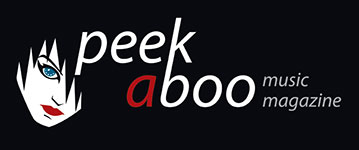 like this article review
---
THE SPECIALS
Reissues
Article
17/04/2015, Paul PLEDGER
---
Inspired by Jamaican culture, Motown, punk, Brit-reggae and borne out of the late '70s concrete jungle called Coventry, Specials were pretty special. Jerry Dammers' umpteenth band but his first success, he and Terry Hall, Lynval Golding, Neville Staple, Horace Panter, Roddy Radiation etc. were 2 Tone prophets of rage, harbingers of unity and social commentators far beyond the two-chord aggressors The Sex Pistols, previously the UK's voice of a generation.
The Specials (★★★★★★★★★☆) glued pop, punk, ska and reggae together, looked tidy in their suits, loafers and pork-pie hats, made controversial observations about the then risible government and its effects on the nation, in particular the Midlands, and notched up seven straight Top 10 hits without taking their creative trousers down in public. They issued three pin-sharp albums into the bargain, all of which get the 2xCD reissue treatment here.
Specials appeared an incredible 35 years ago and covered subjects still relevant to teens and adults today including nightclub violence (Nite Klub), urban sprawl and football violence (Concrete Jungle) and racial unity (Doesn't Make It Alright). These were neatly complimented with spunky re-readings of Monkey Man and A Message To You Rudy, as well as. In 1979, it was the go-to album for disaffected youth from all walks of life and from both ends of the skin-colour spectrum and when the live EP Too Much Too Young smashed the top spot on the singles chart in 1980, The Specials' future was almost as good as sealed. Extras include a BBC concert from 1979 and the Too Much Too Young EP.
Second album More Specials (★★★★★★★★★☆) followed the superb Rat Race single in 1980 and revealed a more sophisticated grown-up outfit. Perhaps less vitriolic than the preceding debut, More was nonetheless an essential album and not just for the two high-end singles included.
Do Nothing is, without a doubt, one of the era's greatest four minutes of all time - if the Wurlitzer 'string' sounds don't get you then the chorus will - and Stereotypes is an adventurous Latin-cum-exotica soundtrack laced with bitterness and getting 'wrapped round a lamp-post on Saturday night'. The latter kick-started a string of album-tracks that divided fans - gone were the taught ska rhythms, in came mariachi brass and calypso bongos. Hardly the stuff of anger, of protest or of wide-eyed naive youth. Repeated listens reward you with some classics - I Can't Stand It, International Jet-Set and the lively instrumental Holiday Fortnight prove to be timeless compositions thirty five years later. To paraphrase Pearl's Cafe, More Specials certainly isn't 'all a load of bollocks'.
Patient fans were also rewarded when non-single Ghost Town tore down the pop walls of the chart by becoming possibly the greatest number one single of the '80s. Coupled with two b-sides almost on a par with the lead-track, the 12" remains a must-have package. Why? revisits the racial issues of old while Friday Night Saturday Morning is a simple 'string'-laden sequel to Stereotype that might have made a great single in its own right. Extras are numerous and include singles, b-sides and rare session tracks.
Soon after though, The Specials fell apart and Hall, Golding and Staple jumped ship to form Fun Boy Three, with the emphasis on 'fun', leaving Dammers and co to rethink, re-evaluate and re-engage with something twice as mind-blowing as Ghost Town. Prior to the third album In The Studio (★★★★★★★☆☆☆) they issued The Boiler, an unsettling harrowing song about rape performed by vocalist Rhoda Daker. Radio deemed the song just a tad too brutal for daytime playback, but the band's fan-base promoted it to number 35. It just wouldn't happen nowadays.
And so to that third album. Perhaps a little dated in places - cold clunky drums and of-the-age keyboards replace the warm percussive elements of the first two albums, more Working Week than working class, In The Studio does have its glorious moments.
The wry singles What I Like Most About You Is Your Girlfriend and Racist Friend and the off-kilter War Crimes still amaze three decades on. Nelson Mandela remains an anthem of hope while non-album single Jungle Music, featuring the enigmatic Rico, skanks better than much of the attendant album, a collection that is by turns bleak and flawed, yet beguiling lyrically if not musically.
Lonely Crowd and House Bound rise above the infrequent drudgery, making In The Studio a more appreciable album now than when it appeared in 1984. Extras include instrumental versions and a Peel Session.
Rather than cherry-pick the obvious debut-album, all three serve to remind us of a time when music needed The Specials. When society needed something special. When we still need a band like The Specials.
This review also appeared on Flipside Reviews
Paul PLEDGER
17/04/2015
---