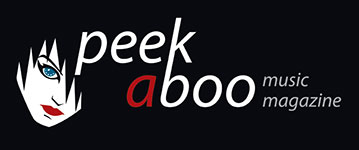 like this cd review
---
JOHN FOXX
London Overgrown
Music
•
CD
Electronics
[80/100]

Metamatic
16/04/2015, Paul PLEDGER
---
After a handful of explorative synth-pop albums with Benge (as The Maths) and various collaborative flurries with the likes of Steve D'Agostino, Robin Guthrie and Karborn, electronica's elder statesman John Foxx delivers a truly solo album.
Comprising a musical blueprint that mirrors his earlier Cathedral Oceans project, both audibly and visually (the Jonathan Barnbrook sleeve marries eerie ivy-clad buildings with a stark font), London Overgrown again demonstrates Foxx's fascination with cities, memories and how both become entwined throughout time. Track titles become somewhat irrelevant as the album progresses - this is a collection of drift music that tends to morph into one lengthy symphony when listened to in one sitting. In fact you needn't pin any piece to urban landscapes - for example, the swirling title-track could easily soundtrack Hebridean solitude or a driving through Mohave ghost-towns.
An element of previous collaborator Harold Budd creeps into the likes of Imaginary Music and Often Now, I Wake, two sorrowful blissed-out ambient soundscapes that forge a greater bond between listener and artist than the more heavily-orchestrated/synthesized pieces on offer. But then that's the beauty of a Foxx instrumental - it can portray whatever situation or circumstance your imagination or memory can conjure up.
London Overgrown is understated, rhapsodic and beautiful.
This review also appeared on Flipside Reviews
Paul PLEDGER
16/04/2015
---