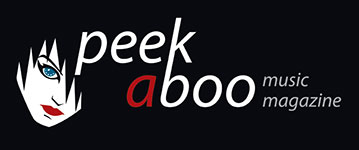 like this cd / vinyl / digital review
---
RAT SCABIES
Rat Scabies - P.H.D.
Music
•
CD / Vinyl / Digital
Alternative Rock
•
Punk
[88/100]

Cleopatra Records
09/08/2018, Danil VOLOHOV
---
When I talked with Rat Scabies for the first time, it seems that there were not many common features with his literary image, created by Rat's neighbour - Christopher Dawes.
First of all because a writer's work – is to create an attractive image, using the features of romantic character and emphasizing them with the uniqueness of his narration. At least, I thought about it, sitting in my room and listening to Rat's voice in my loudspeakers. As Christopher Dawes once did, I thought about my first impressions of The Damned, and Rat in general. And comparing my feelings to the emotions of his new record, I found myself thinking that Rat is a very special kind of person.
He could be calm and talk about his old days or play his sweet loud punk rock. He could mix blues bits with classical rock-n-roll pieces. His "Sing, Sing, Sing" sounds like a symphony for the beats, after their freak out – powerful chords and practically well-known tune. But with it, it sounds so new and without any disharmony with other tracks. "Rat's Opus" with violin overture sounds a bit different. Deep sound and raw power of Rat's creativity won't disappear from the song. It's the thing you could feel listening to the record again and again – even when you don't hear Rat's voice he gives you a full blast of energy, getting out of such a songs as "Glad You Could Make It" or "Floating". It's the situation like if you'd have been visiting Musée du Louvre and looking through lots of paintings. Some of them could be unknown for you. But still, looking at blushwork and color palette you could easily understand - it's the work of Picasso, it's the work of Degas, it's the work of Modigliani. There are many years had passed since, I heard "New Rose" for the first time. And it's many years has passed after Rat Scabies finally released his solo-LP, singing for the first time and drumming like he did in 1970's - sometimes without any words, but sometimes it seems quite enogh to make the listeners remember the very first seconds of the greatest punk-rock song of all times, and say as loud as you can: "Rat Scabies playing! The legend!"
Danil VOLOHOV
09/08/2018
---
---