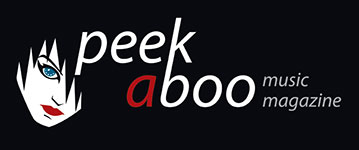 like this cd review
---
THE LEGENDARY PINK DOTS
Chemical Playschool 15
Music
•
CD
Experimental
•
Folk / Ethnic / Tribal
•
Psych Rock
•
Psychedelic
[72/100]

Rustblade Records
11/03/2013, Didier BECU
---
Despite all the current problems (difficulties in finding venues to play, the increased musicindustry and the fact that they're getting older) it's a sure bet to say that The Legendary Pink Dots will never go away. Some might say, that if you have heard one track by Edward Ka-Spel and his gang that you heard them all, but so what? Listening to an album by The Legendary Pink Dots (or seeing a gig by them) is like having an orgasm for the mind, even if some thoughts are pretty scary.
The English institute of psychedelic electronics has now found a home on the Italian label Rustblade. If you count the livealbums as well then Chemical Playschool 15 is their 66Th (!) album in 33 years. The band are now Edward Ka-Spel (of course), The Silverman, Erik Drost and Raymond Steeg.
Those who are familiar with The Legendary Pink Dots will know that the Chemical Playschool-series are a bit special as it are musical pieces that are mostly based on experiments and improvisations. The 15th Chemical Playschool features five tracks, but it are all songs that last more than fifteen minutes.
There's no need to search a classical songstructure on this album as this is all about atmosphere. Minimal synths that are making weird, psychedelic and transcendental noises which are of course accompanied by the distinctive voice of Ka-Spel. The best way to describe their current music is probably spacerock (whatever that might mean!)Lying on your sofa, pumping up the volume and just dream away on their ethereal sounds.
You don't have to try to understand the man's poetry as he's definitely on some other planet, but as long as he's chasing his ideas and keep on creating such beauty gems we'll never complain.
Chemical Playschool 15 is definitely not an album for Legendary Pink Dots-dummies as the experimental structure will put off some listeners, while well trained devotees don't have to long any longer as their heroes are back, not that they ever been away!.
Rustblade Records releases this album in three different versions. There's a limited box and of course the regular release, but die-hard fans must go for the Ultra Limited Deluxe Purple Bag which contains a cd, a dvd, a bonus cd, a T-Shirt, a postcard, a sticker, a mushroom pendant, a purple bag, a poster, a violet bag and (!) mushrooms.
Didier BECU
11/03/2013
---