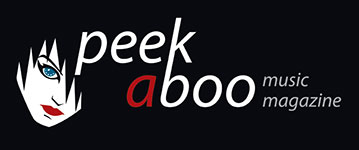 like this cd review
---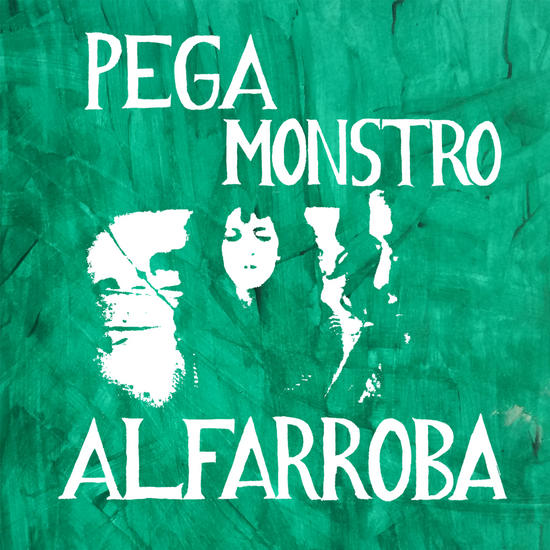 PEGA MONSTRO
Alfarroba
Music
•
CD
Punk
•
Rock
[70/100]

Upset The Rhythm
06/08/2015, William LIÉNARD
---
The Portuguese girl band Pega Mostro is a project of the sisters Julia Reis (drums) and Maria Reis (guitar, keyboard). The name of the band means 'Catch the Monster', and that is a perfect illustration of the dream-punk sound of both ladies. They have been members of other bands since 2010, and they have their own record label (Cafetra Records), which wants to chart the Portuguese garage punk scene. Their first album was released in 2012 and could count on a lot of interest in their homeland, and now Alfarroba is out, their entrance ticket to the international market. In the summer of 2015 they tour through Western Europe and with a little luck you can see them at work.
Braço de Ferro kicks off with a wall of guitars and strong vocals: power-punk in the best tradition between Blondie and Heart, steamy and loud, while Branca goes crescendo in the same style, corrosive and flowing. In Não Consegues the voices are doubled and mixed lake front, the speed is reduced and the guitar sounds more varied and less emphatic. Again, a fairly short composition.
És Tudo O Que Eu Queria is a sweet dream-punk ballad with good singing and keyboards that sound like an accordion, while Fiz Esta Canção is punk music with sharp guitars and repetitive minimal vocals.
Estrada is quieter, and what remains is a good sounding pop-rock ballad in which the atmosphere is determined by the strong vocals. But appearances are deceptive, because halfway the frantic guitars take the lead and we even hear electro snatches and noise. In És Tu, Já Sei we are treated to a portion of harmless dream-pop, while Amêndoa Amarga sounds like Heart meets Melissa Etheridge. Fado D'Agua Fria floats on what sounds like a friendly children's tune, with acoustic guitar as accompaniment, innocent and simple. Finally, Voltas Para Trás is punk-rock as we like to hear it, angular and hectic, with beautiful roaring guitars and sublime vocals.
Fans of punk-rock, dream-punk and dream-pop are pampered with this album. The songs are well constructed and the album sounds firm and loud. Julia and Maria Reis are doing well and finally it is no shame to be compared to Heart, Blondie or Melissa Ehteridge. There are worse things in life.
Tracklisting:
1. Braço de Ferro
2. Branca
3. Não Consegues
4. És Tudo O Que Eu Queria
5. Fiz Esta Canção
6. Estrada
7. És Tu, Já Sei
8. Amêndoa Amarga
9. Fado D'Água Fria
0. Voltas Para Trás
https://www.youtube.com/watch?v=nw1tSJqb6Xo
William LIÉNARD
06/08/2015
---
De Portugese meidenband Pega Mostro is een project van de zusjes Júlia Reis (drums) and Maria Reis (gitaar, keyboard). Hun bandnaam betekent 'Vang het Monster' en is de perfecte illustratie van het dreampunkgeluid van beide dames. Ze zijn trouwens al sinds 2010 actief in andere bands en ze hebben ook een eigen platenlabel (Cafetra Records) dat de Portugese garagepunkscène in kaart wil brengen. Hun eerste album verscheen in 2012 en kon op heel veel belangstelling rekenen in hun vaderland, en nu is Alfarroba uit, waarmee ze de internationale markt proberen te bestormen. In de zomer van 2015 toeren ze door West-Europa en met een beetje geluk kan u ze aan het werk zien.
Braço de Ferro bijt de spits af met een muur van gitaren en stevige vocalen: power-punk in de beste traditie tussen Blondie en Heart, en Branca gaat in dezelfde stijl crescendo, bijtend en vloeiend. In Não Consegues worden de stemmen verdubbeld en meer vooraan gemixt, het tempo is verlaagd en het gitaarspel klinkt gevarieerder en minder nadrukkelijk. Opnieuw een vrij korte compositie. És Tudo O Que Eu Queria is een lieflijke dreampunkballade met een zoete samenzang vooraan en keyboards die klinken als een accordeon, terwijl Fiz Esta Canção opnieuw de punktoer opgaat met scherpe repetitieve gitaren en minimale vocalen.
In Estrada wordt gas teruggenomen en wat overblijft is een goed klinkende pop-rockballade waarin de sfeer wordt bepaald door de stevige harmoniën. Maar schijn bedriegt, want halfweg nemen de hectische gitaren het voortouw en horen we zelfs flarden elektro en noise. Éin s Tu, Já Sei worden we getrakteerd op een portie ongevaarlijke dreampop, terwijl Amêndoa Amarga klinkt als Heart meets Melissa Etheridge. Fado D'Água Fria dobbert op wat een lieflijk kindermelodietje lijkt, met akoestische gitaar als begeleiding, onschuldig en eenvoudig. Voltas Para Trás ten slotte is punkrock zoals we die graag horen, hoekig en jachtig, met prachtig ronkende gitaren en sublieme zangstemmen.
Liefhebbers van punkrock, dreampunk en dreampop komen helemaal aan hun trekken met dit album. De composities zitten goed in elkaar en het geheel klinkt stevig en luid. Júlia en Maria Reis zijn goed bezig en uiteindelijk is het geen schande om te worden vergeleken met Heart, Blondie of Melissa Etheridge. Er zijn ergere dingen in het leven.
William LIÉNARD
06/08/2015
---
---