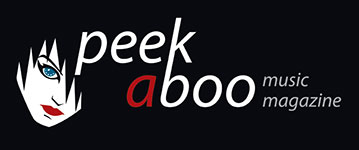 like this cd review
---
IMPLORE
Depopulation
Music
•
CD
Doom
•
Doom Metal
•
Grindcore
[40/100]

Pelagic Records
05/10/2015, William LIÉNARD
---
Good news for fans of Nasum, Entombed, Rotten Sound, Tragedy, Nails, Victims, for the Hamburg band implore, which according to the press release was the support act for the European tour of AC/DC in 2014 before the band had ever played live, has recorded 14 tracks. The result is Depopulation and fans certainly will not be disappoint, because the matrerial is played vibrantly loud, with heavy guitars, popping drums and the screaming voice of Gabriel Dubko on top Occasionally the material sounds melodic, but that's clearly not the intention and so the holes in the soundscape are filled up with noise and other distorted sounds.
A review of each track separately is unnecessary, because in fact it all sounds the same: loud guitars, pounding drums and unintelligible vocals that are not sung but roared, as if Satan is standing on the podium in person.
For the fans.
Tracklist:
1. Epicyte/Parasite
2. Sentenced
3. Thousand Generations
4. Homo-Consumens
5. Hegelian Dialectic
6. Cadaves On Parade
7. Hoax
8. Anthropocentric Selfishness
9. Iscariote
10. Neo Luddite
11. Ruthless Conspiracy
12. Bohemian Grove
13. Intrincated Scapegoat
14. Inexorable Malignancy
https://instagram.com/imploreband/
William LIÉNARD
05/10/2015
---
Goed nieuws voor fans van Nasum, Entombed, Rotten Sound, Tragedy, Nails, Victims, want de Hamburgse band Implore, die volgens het persbericht in 2014 als voorprogramma van de Europese tournee van AC/DC werd geboekt nog voor de band ooit live had gespeeld, heeft na de ep Black Knell tijd gevonden om 14 tracks op te nemen. Het resultaat is Depopulation, dat de fans zeker niet zal ontgoochelen, want het materiaal is loeihard en luid, met loodzware gitaren, ploffend drumwerk en bovenop de schreeuwerige stem van Gabriel Dubko. Af en toe klinkt het materiaal nog een tikkeltje melodisch, maar dat is duidelijk niet de bedoeling en dus wordt het drukke soundscape volgegooid met noise en andere distorted geluiden.
Een bespreking van elke track afzonderlijk is overbodig, want eigenlijk klinkt het allemaal hetzelfde: luide gitaren, bonkende drum en onverstaanbare vocalen die niet worden gezongen, maar volgens de regels van het genre worden gebruld alsof Satan in hoogsteigen persoon de honeurs komt waarnemen.
Voor de fans.
William LIÉNARD
05/10/2015
---