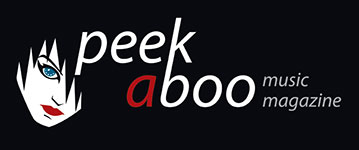 like this cd review
---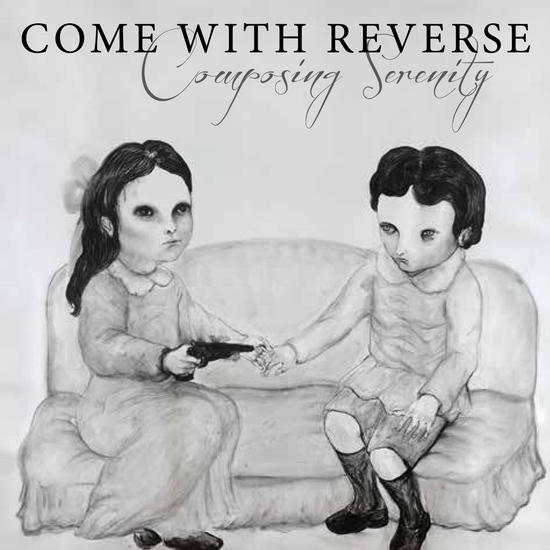 COME WITH REVERSE
Composing Serernity
Music
•
CD
Gothic Rock
[75/100]

Mislealia Records
05/10/2015, Ruben SAEY
---
Three years after their self-released mini album Come With Reverse, the Greek band is now coming up with its first full album Composing Serenity. The group members all have a musical education in various styles, and this is also the direction in which the group wants to go to in the future: to explore all the different corners of music land.

Composing Serenity is a real goth rock album. The typical guitar lines that are supported by a strong drum sound and a deep dark voice make it a typical goth rock sound. A Living Moment begins timidly, but once the drums set the rhythm, the opening track bursts open. On All That Love you hear the first synths with a doomy atmosphere. In fact, you can hear that in other songs too, and that makes us say that this release can be categorized as darkwave.
You hear that these boys are Greeks as the intro of Your Delight has a guitar sound that is quite southern. Again a beautiful way of building up a song in which the tempo is raised, supplemented with a beautiful dark sound. The Veil Of Hypocrisy also has a doom atmosphere with guitars that are explicit, but never overbearing. They finish the album with Yanli Tamburism. The track has a weird intro, but it all fits nicely with the rest and thus it is a perfect end of a great album that balances between darkwave and goth rock.
Ruben SAEY
05/10/2015
---
Drie jaar na het zelf uitgebrachte minialbum Come With Reverse, komt de Griekse band met een eerste full album Composing Serenity op de proppen. De leden van de groep hebben allemaal een muzikale opleiding in diverse stijlen genoten, en dat is ook waar de groep in de toekomst naar toe wil: de verschillende hoeken van muziekland verkennen.
Composing Serenity is een echt gothrockalbum geworden. De typische gitaarlijnen die door een sterke drum en een diepe donkere stem worden ondersteund, zorgen voor een typisch gothrockgeluid. A living moment begint wat schuchter, maar eens de drums het ritme bepalen, komt de opener echt op dreef. in All that love worden voor het eerst de synths naar voren geschoven. Het tempo valt wat terug, wat de song een doomy sfeer verleent. Dat hoor je ook in de volgende nummers die meer in de categorie darkwave thuishoren. Het wat rustigere middenstuk van het album zorgt voor een mooie tempowissel om naar het einde toe weer op volle toeren te draaien.

Dat dit Griekse jongens zijn hoor je meteen in de intro van Your Delight omdat de gitaar op een ietwat Zuiderse manier wordt bespeeld. Alweer een mooie opbouw waarin het tempo nog iets meer de hoogte in gaat en het geheel mooi donker klinkt. The Veil Of Hypocrisy baadt eveneens in de doomsfeer met gitaren die wel uitdrukkelijker aanwezig zijn, maar nooit overheersend. Afsluiten doen ze met Yanli Tamburism. Een beetje een vreemde intro, maar toch past het allemaal weer mooi in het geheel en aldus is dit een perfect einde van een aangename plaat die balanceert tussen darkwave en gothrock.
Ruben SAEY
05/10/2015
---